Michel van der Aa: coloured alter egos in Shades of Red
(October 2020)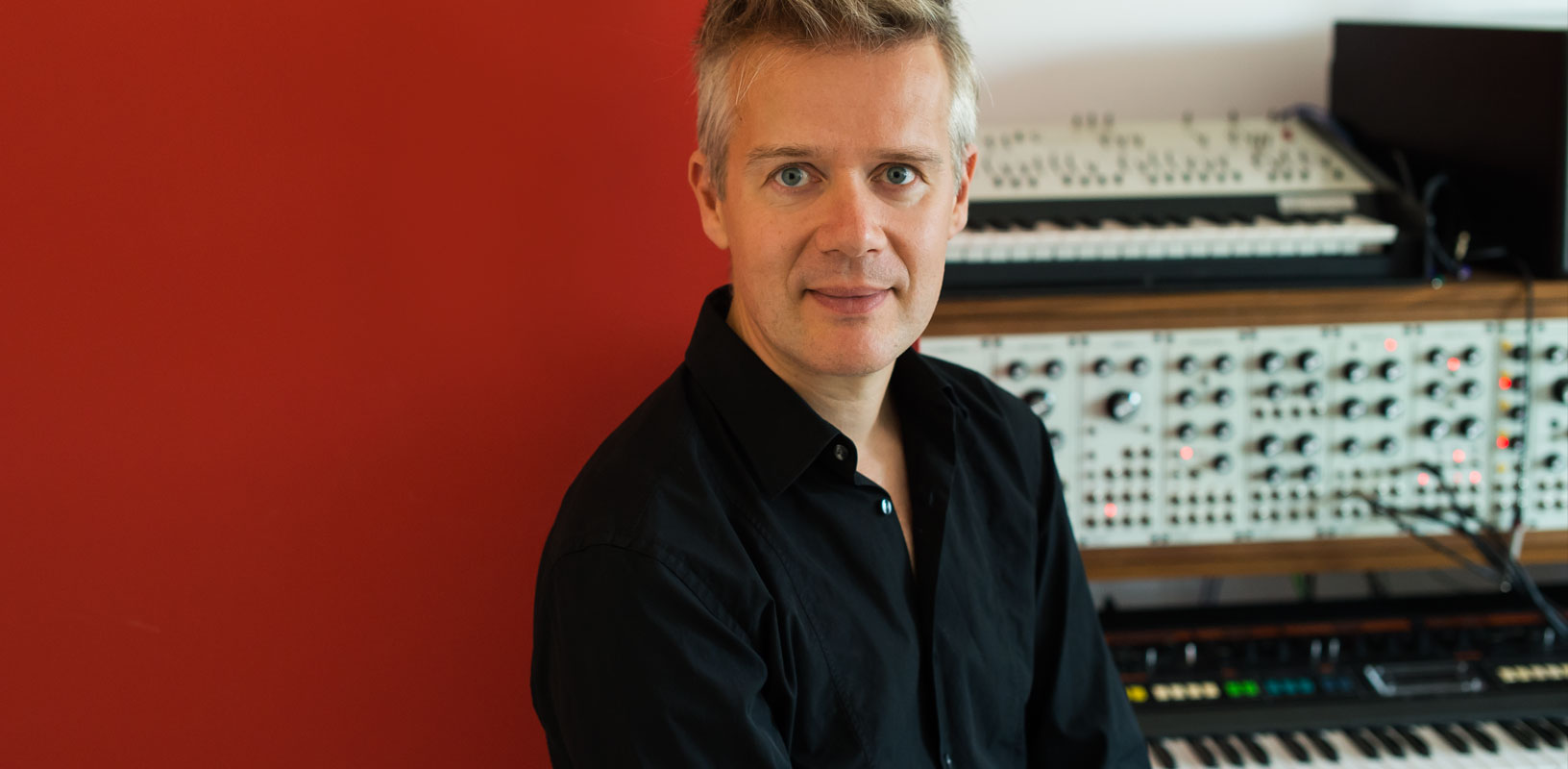 The new ensemble work by Michel van der Aa, Shades of Red, was premiered in Cologne by Musikfabrik in September, and travels on for future performances by the Asko|Schönberg Ensemble and the London Sinfonietta.
Musikfabrik conducted by Johannes Fischer gave the world premiere of Michel van der Aa's Shades of Red at the Philharmonie in Cologne on 21 September, revealing a work combining two central preoccupations of the composer: the inter-relation of alter egos and the fusing of live performance and electronics. The 11-minute score for 12 instrumentalists and soundtrack was commissioned by the Kölner Philharmonie (KölnMusik) for its "non bthvn project 2020", together with Asko|Schönberg and London Sinfonietta who will give future performances in the Netherlands and UK.
The composer describes how "Shades of Red is a musical conversation about the colour red. Its four parts; Carmine, Magenta, Crimson, and Vermilion each showcase a different tonal shade, and reaction-hierarchy between the instruments. The soundtrack extends and mirrors the sound of the instruments and functions as an alter ego of the acoustic sound, confronting the players with a warped version of their own playing. A special role is carved out for the Rhodes and Hammond keyboards, often creating rhythmical markings and impulses that shape the rest of the ensemble."
Shades of Red also serves as a preliminary study for Michel van der Aa's new film opera upload, sharing its instrumentation and electronic soundscape. The premiere of upload is planned for March 2021 by Dutch National Opera in Amsterdam, travelling on the following month to Cologne Opera. The cast features singers Julia Bullock and Roderick Williams performing live, together with actors on film, with script and direction by Van der Aa and Musikfabrik conducted by Otto Tausk. The 90-minute film opera is commissioned by Dutch National Opera, Opera Cologne, Bregenzer Festspiele, MusikFabrik, Park Avenue Armory and the doubleA Foundation.
> View a preview trailer of upload
Recent Van der Aa events have included Mask for ensemble, performed at the final concert of the International Ensemble Modern Academy at the Frankfurt University of Music and Performing Arts (HfMDK), and a two week installation of Eight at the KunstFestSpiele Herrenhausen, with audience members wearing virtual reality glasses to individually experience a continuum of infinite spaces, musical styles and genres.
> Further information on Work: Shades of Red
Photo: Priska Ketterer

Boosey & Hawkes Composer News