Michel van der Aa: reviews of new double concerto akin
(August 2019)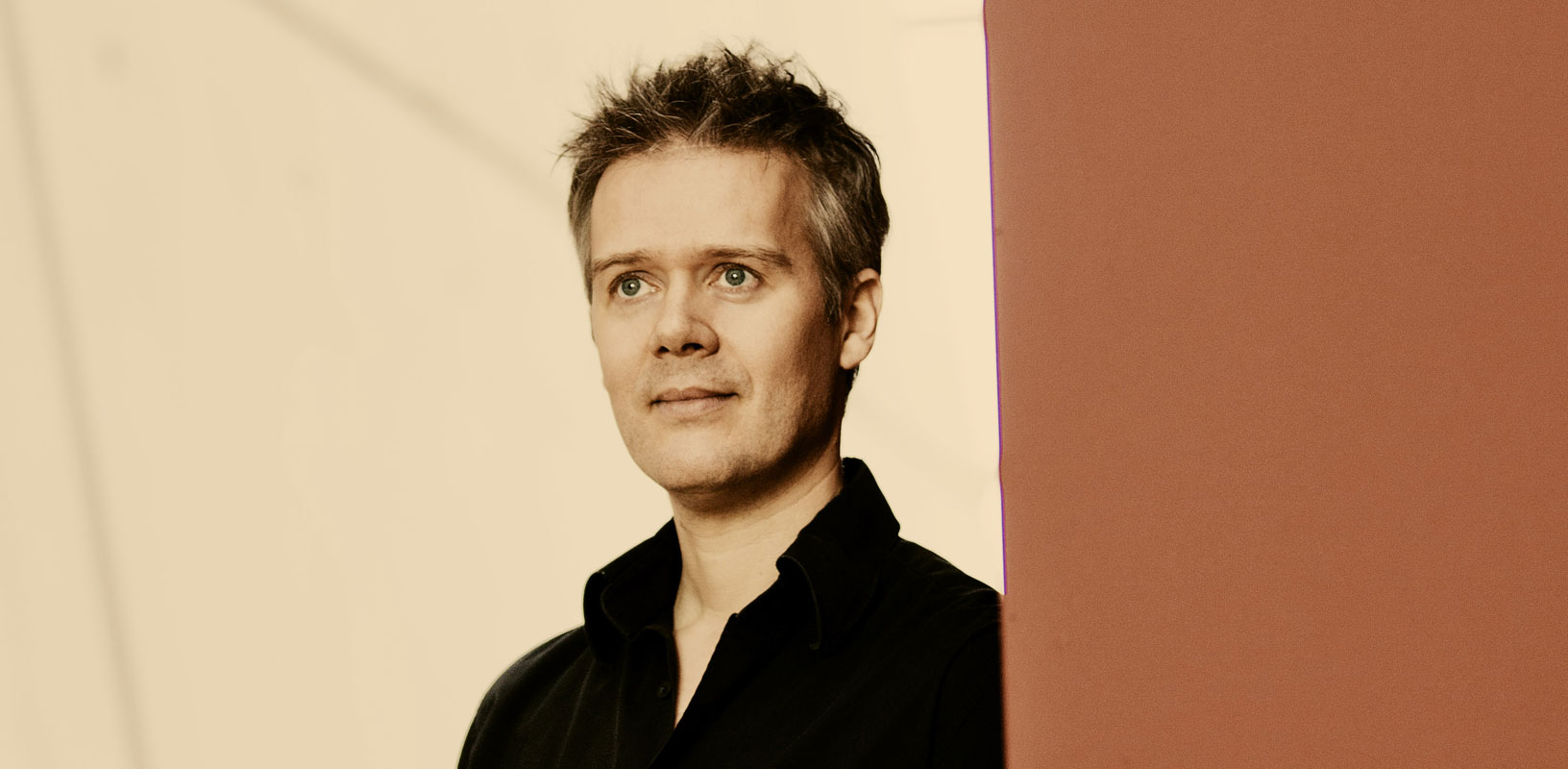 akin, Michel van der Aa's new double concerto for violin, cello and orchestra, has enjoyed acclaimed performances in Cologne, Amsterdam and Vancouver.
Michel van der Aa's new double concerto was summed up as "mysteriously beautiful and wonderfully exhilarating" by the reviewer in De Trouw at its first Dutch performance in May. This followed the work's world premiere at Cologne's 'Eight Bridges' festival by the Royal Concertgebouw Orchestra conducted by Peter Eötvös, introducing the latest commission under Van der Aa's composer residency with the orchestra.
The new work, titled akin, was written for violinist Patricia Kopatchinskaja and cellist Sol Gabetta, building upon the composer's experiences working with both soloists in the past. Van der Aa writes of how he "was drawn to an image of identical twins, inseparable and thinking in a related manner to all outward appearances but perhaps with different personalities beneath".
"Although akin is a purely instrumental composition, it also contains theatre… Van der Aa's musical universe is one of reflections and splits, in which instruments develop into each other's alter egos through clever interchanges of motifs and gestures. In akin Van der Aa drives this duplication process with a compelling tension that leads to a blistering battle of strings to the rhythm of pounding toms and sharply striking percussion… High-quality, vintage Van der Aa."
NRC Handelsblad
"Jubilation was sparked by the world premiere of Michel van der Aa's two movement double concerto… this is not about a contest between the soloists to command the airspace above the orchestra, but rather a portrait of two intertwining concertante instruments working in harmony… With appropriately explosive soloists this piece has what it takes to join the repertoire."
Neue Musikzeitung
The North American premiere of akin was given in June by the Vancouver Symphony and a further Canadian performance follows in March with the NAC Orchestra in Ottawa. October brings high profile performances of Van der Aa's clarinet concerto Hysteresis, for soloist, ensemble and soundtrack, at the Venice Biennale and the Beijing Music Festival.
> Further information on Work: akin
Photo: Marco Borggreve

Boosey & Hawkes Composer News