Miller Theatre Presents David T. Little Composer Portrait
(March 2019)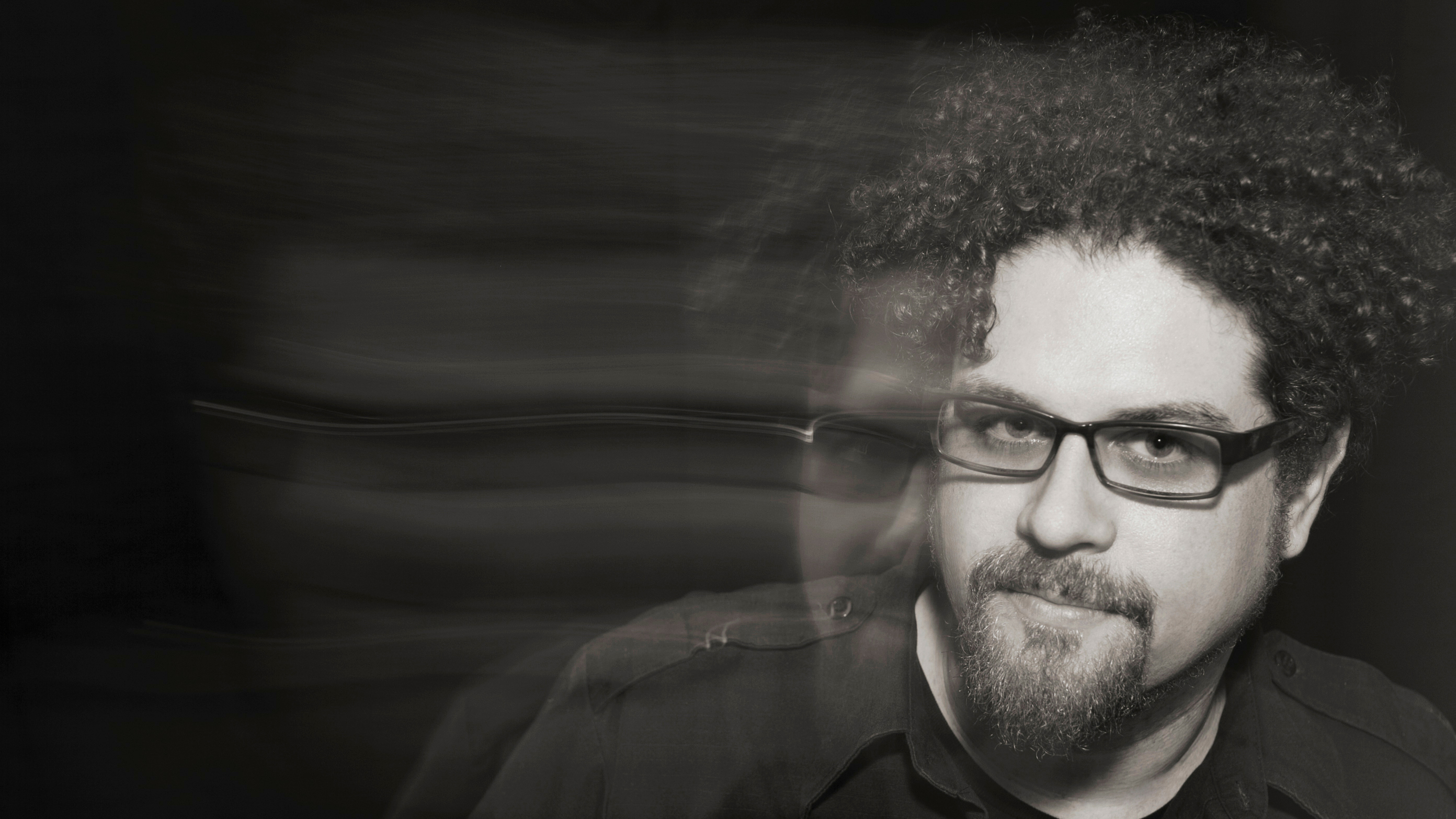 Miller Theatre ends its 2018–2019 Composer Portraits series with a bang: Its David T. Little Composer Portrait on April 18 pairs Haunt of Last Nightfall, a "ghost play in two acts," with the New York premiere of AGENCY, a string quartet that questions our autonomy in society.
On April 18, Miller Theatre's presents the grand finale of its storied Composer Portrait series this season: a deep dive into the darkly compelling world of David T. Little. The evening features a pair of companion pieces—presented together for the first time—that showcase Little's acute instinct for dramatic storytelling and his deep curiosity surrounding the darker corners of our humanity and society:
Haunt of Last Nightfall for percussion quartet and electronics, performed by Third Coast Percussion
AGENCY (NY Premiere) for string quartet and electronics, performed by American Contemporary Music Ensemble (ACME)
Haunt of Last Nightfall (2010)—commissioned by Third Coast Percussion—is a visceral "ghost play in two acts" for percussion quartet and electronics that draws musical inspiration from experimental metal bands Sunn O))) and One Day as a Lion, and composer Lou Harrison. Little was haunted by the history of the 1981 massacre in El Mozote, El Salvador, when an entire village was erased by US Military–trained Salvadoran government forces using American-made and provided arms. The resulting piece bears witness to this tragedy and examines America's role in the events.
WATCH: Third Coast Percussion performs David T. Little's Haunt of Last Nightfall
AGENCY (2013) for string quartet and electronics boldly asks: "Are we autonomous agents in the world, or are we acted upon by unknown and powerful social and political forces?" The work focuses on the tension between the Aboriginal holy site Uluru in central Australia and Pine Gap, a massive American spy center just five hours north—two places shrouded in great mystery, fiction, and fantasy. AGENCY is riddled with clues and secret messages—including nine labeled ciphers—which must either be found or decoded in order to access the meaning of the piece.
Little describes pairing the two works together:
"I didn't initially intend to create companion pieces. But during the creation of AGENCY (2013), I realized that that was what I was doing: Both works were written for a kind of quartet (percussion and strings, respectively) and electronics; both last just over 30 minutes; both are structured dramatically, falling into acts like a play or opera. Just based on this they seemed like a natural pairing, but they also offer a contrast.
Haunt of Last Nightfall (2010) wants answers. It wants to know—perhaps naively—how something like El Mozote could have occurred in a so-called civilized world. But beyond this naïveté, how did it receive so little attention when it happened, and to what degree are we complicit as Americans, having paid the taxes to support the training that led to this atrocity?
AGENCY, on the other hand, argues that there are some things about which the truth may never be known, whether it is the true origin of Uluru, or the truth about what happens at the Five Eyes spy base at Pine Gap. Faced with the impossibility of knowing, our only option is to choose what we are going to (or willing to) believe. Fact and truth dissolve into faith and belief, making the questions we need to ask wholly different."
Photo: Merri Cyr

Boosey & Hawkes Composer News