Ned Rorem Centennial Celebrations Launched Across the US
(October 2023)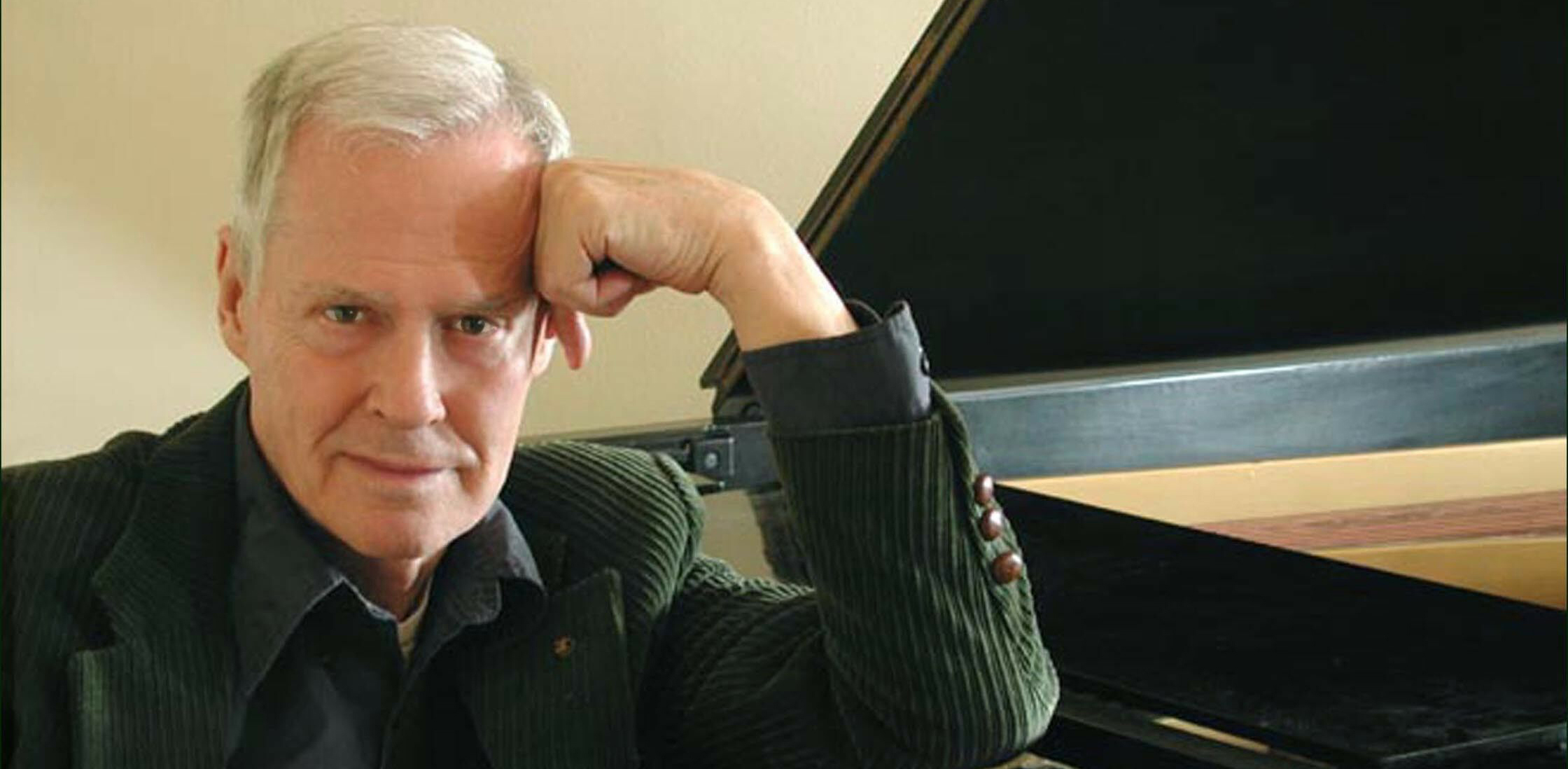 In celebration of Ned Rorem's 100th birthday on October 23, 2023, ensembles across the United States are honoring the late composer with performances of his masterful works.
Composer Ned Rorem's centennial takes place on October 23, 2023. Rorem—who passed away last November at age 99—has been dubbed by TIME magazine as "the world's best composer of art songs." This milestone birthday has sparked a number of celebrations and performances of his acclaimed works throughout the 2023-2024 season. Reflecting his vast catalog spanning multiple genres, the celebrations range from showcases of his revered vocal music and chamber works to his distinguished works for orchestra.
This fall, singers from Victory Hall Opera tour Rorem's evening-length song cycle Evidence of Things Not Seen, considered to be Rorem's magnum opus and described as "epic in its ambitions, encyclopedic in its range, immaculately shaped for the human voice" (Washington Post). The tour began in Charlottesville, Virginia (Sep 16) before traveling to the Isabella Stewart Gardner Museum in Boston (Oct 1) and concludes at LyricFest in Philadelphia on October 23, the composer's birthday.
Clarinetist Thomas Piercy—a longtime champion of the late composer—presents "Rorem at 100" at Martha Graham Studio Theater (Oct 22), featuring soprano Carole Farley (who has recorded many of Rorem's songs), violinist Eiko Kano, cellist Aaron Wolff, and pianist Marina Iwao. The program showcases works from both Rorem's vocal and chamber music output, as well as "90 Notes for Ned"—a collection of works that have been written for Ned's birthday concerts over the years by his former students: Jennifer Higdon, Eli Marshall, Troy Peters, Russell Platt, and Paul Anthony Romero. At the center of the program is Four Colors, a piece conceived by Rorem specifically for Piercy in honor of the composer's 80th birthday.
On January 18, the New York Festival of Song presents "NED at 100" in partnership with the Juilliard's Marcus Institute for Vocal Arts, honoring the composer's legacy through his music and diaries, performed and recited alongside songs by his inner circle of composer-friends, including Leonard Bernstein, Francis Poulenc, Virgil Thompson, and Aaron Copland.
The Curtis Institute of Music pays its own tribute to the Pulitzer Prize–winning composer, who served on its composition faculty from 1980 to 2001. On April 2, faculty members, artists from the Curtis Opera Theatre, and some of the school's gifted musicians perform works by Rorem (program yet to be announced). Rorem is also featured on a Curtis retrospective program celebrating iconic Curtis composers such as Jennifer Higdon, Leonard Bernstein, and Samuel Barber (Apr 23).
Rorem's legacy is further honored by several major orchestras this season: Musicians from both the Cleveland Orchestra and New World Symphony join together to perform Rorem's chamber work Eleven Studies for Eleven Players (Nov 19); and the San Diego Symphony performs his Concerto for English Horn and Orchestra, led by Ludovic Morlot with Andrea Overturf as soloist (Mar 1-2).
> View a complete list of upcoming Rorem performances
> Explore Rorem's life and music
> Listen to our Rorem playlist on Spotify
Photo: Christian Steiner

Boosey & Hawkes Composer News