Ned Rorem at 100
(August 2020)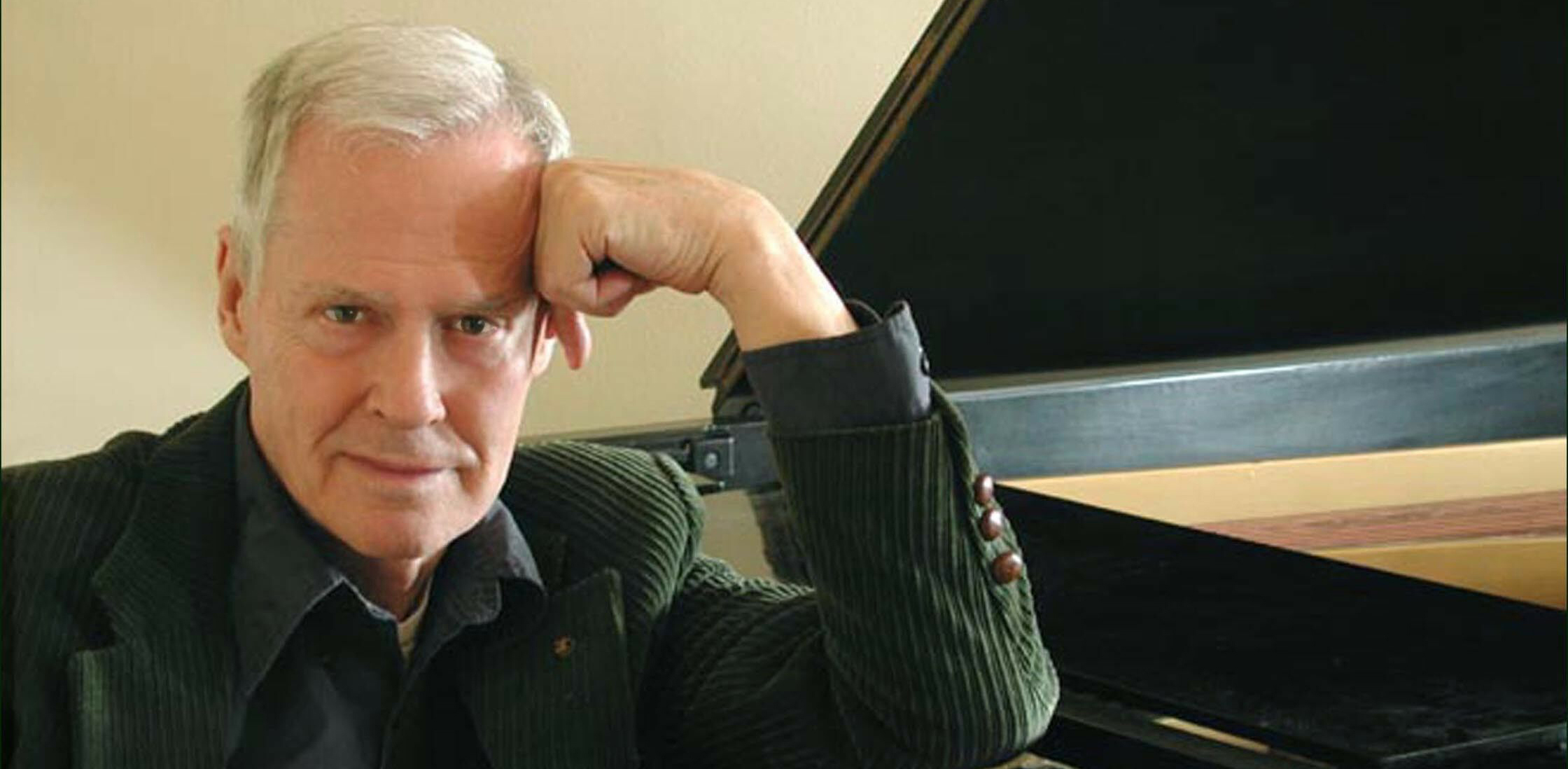 Ned Rorem, a titan of American classical music, turns 100 on October 23, 2023. Explore his vast catalog with our newly published guide to his works.
Celebrated composer, writer, and pioneer of the gay rights movement, Ned Rorem turns 100 on October 23, 2023. As we prepare for this milestone, Boosey & Hawkes has created a guide to Rorem's vast catalog of music, ranging from operas to solo works, and including highlights among his famous art songs. Throughout his long career, Rorem has borne witness to many changes in musical styles, but he has stuck to his compositional guns. As Frank Oteri writes, "For eight decades, Rorem has been steadfastly crafting individualistic music filled with exuberant rhythmic energy and shimmering with hauntingly beautiful melodies without any concern about passing compositional fads. As a result, the body of music he has created is now timeless."
> Explore the Ned Rorem e-Brochure
Though Rorem is perhaps best known for his art songs, of which he has written over 500, he has made significant contributions to just about every other musical idiom. His operas, including two full-length works, Miss Julie based on the play by August Strindberg, and Our Town, based on the play by Thornton Wilder, show off Rorem's incredible gift for vocal writing and his compelling storytelling. As soprano Susan Graham puts it, "Rorem's music wraps itself around you. He has the gift for letting poetry sing, and he knows the human voice—the warmth and the timbres, and how to bring them out in exactly the right place."
From masterful miniatures to more substantial symphonies, his orchestral works are curiously structured, often favoring numerous shorter movements that offer a wide-ranging, colorful palette of moods, tempos, and timbres—an example of which being his Pulitzer Prize-winning Air Music, which The New York Times in 2018 wrote "feels as fresh as when it won the Pulitzer." Rorem has also written over a dozen concertos, spotlighting a variety of instruments, including flute, piano and English horn. His ear for unusual instrumental combinations makes for vibrant and intriguing music, as with his Lions (A Dream) which features a jazz quartet in the midst of the orchestra.
No matter the piece, Rorem's unique voice is unmistakable. As conductor José Serebrier, one of Rorem's champions, stated, "All of Rorem's music, vocal or orchestral, has a natural, flowing melodic quality that is immediately likable by both listeners and musicians—a rare quality. His orchestrations are masterful, and his music is instantly recognizable as Rorem's."
Rorem's songs and choral works also offer a perspective that is uniquely his, even when he is setting a well-known sacred or traditional text. Rorem takes special care in choosing great texts—often favoring American Romantic poets of the 19th and 20th centuries, such as Walt Whitman, Langston Hughes, Wallace Stevens, Paul Goodman, and Emily Dickinson—and uses a natural text-setting style , rarely repeating words and phrases that were not repeated by the writer. The New Yorker wrote: "The songs are, indeed, among the best in the contemporary canon, showing Rorem's uncanny ability to breathe notes into words while leaving a poet's thoughts intact."
From songs to symphonies, each composition is a testament to Rorem's trademark wit and charm, as well as his masterful craftsmanship. As Frank Oteri writes, "No matter what forces he is writing for, Rorem's music always sings."
> Explore the Ned Rorem e-Brochure
> Listen to our Ned Rorem Spotify Playlist

Boosey & Hawkes Composer News