New York Philharmonic awards Kravis Prize to Unsuk Chin
(October 2018)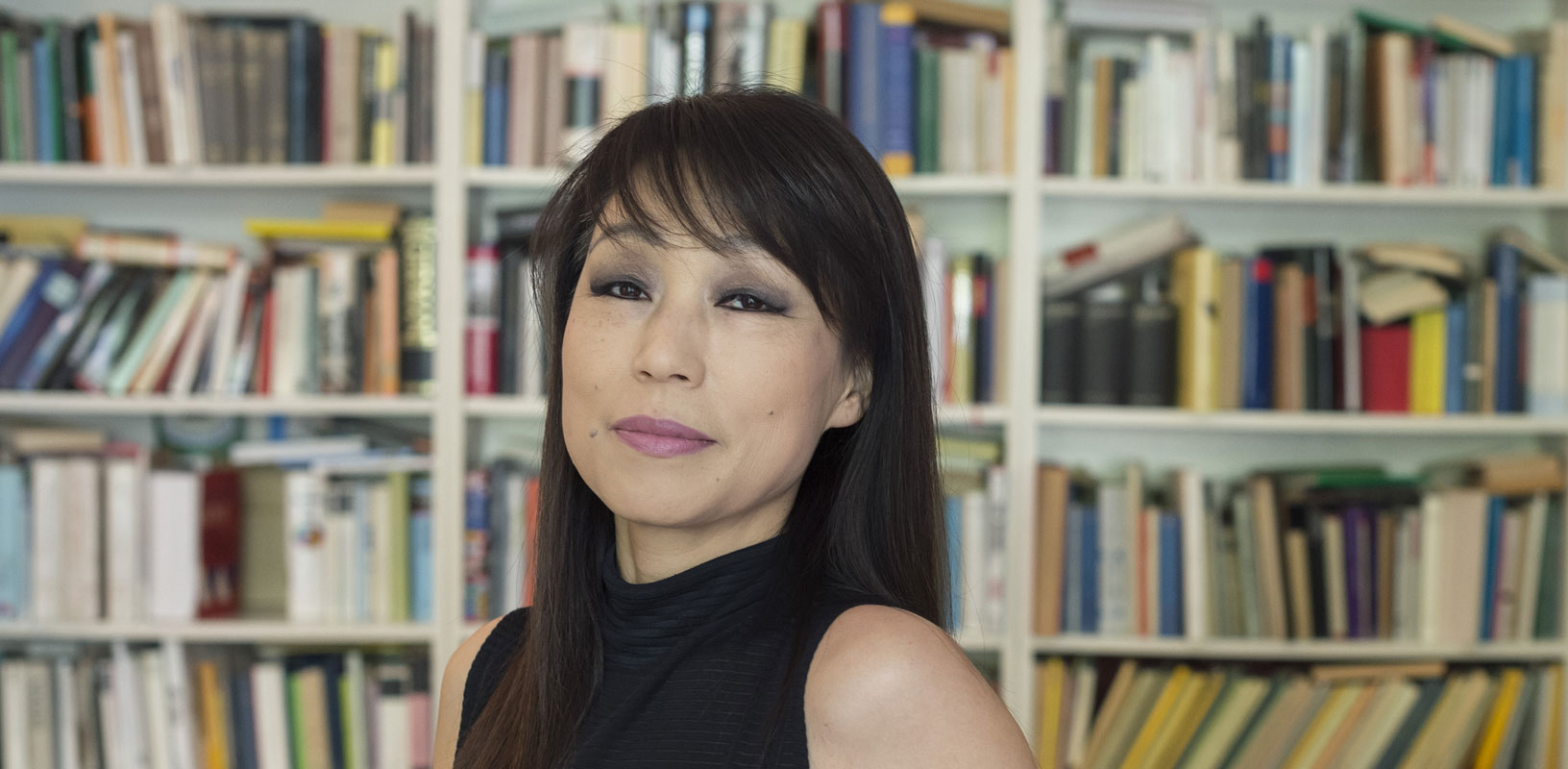 Unsuk Chin is the latest recipient of the New York Philharmonic's Marie-Josée Kravis Prize for New Music. The prize includes a $200,000 award and a commission to write a work for the Philharmonic.
On October 11, 2018, the New York Philharmonic announced that Unsuk Chin is the fourth-ever winner of its esteemed Marie-Josée Kravis Prize for New Music. One of the world's largest new-music prizes, the Kravis Prize recognizes a composer for extraordinary artistic endeavor in the field of new music, and includes a $200,000 award and a commission to write a work for the New York Philharmonic. Chin's new orchestral work will receive its world premiere by the Philharmonic in a future season. Past prize winners include Louis Andriessen, Per Nørgård, and Henri Dutilleux.
Unsuk Chin said: "I am deeply honored to have been bestowed with The Marie-Josée Kravis Prize for New Music, having such great respect and admiration for my predecessors and for the New York Philharmonic. Working with this exceptional orchestra for the first time some years ago, I immediately felt at home, both musically and personally, feeling such a close connection and such an intriguing sense of adventure with these wonderful musicians. I hugely admire the New York Philharmonic's commitment to new composers and I am thrilled to have a chance to collaborate with them on a new work of mine."
"It is important that leading orchestras like the New York Philharmonic shine a light on the music of our time, and I am grateful to the Kravises for making it possible for us to do so through this significant prize," said Music Director Jaap van Zweden. "Unsuk Chin's musical language speaks with unique color and poetry, and we at the New York Philharmonic look forward to sharing the musical worlds she creates."
The New York Philharmonic has performed three works by Unsuk Chin, beginning in April 2013 with the well-received US Premiere of Gougalon: Scenes from a Street Theater, conducted by Alan Gilbert, and named one of New York magazine's "10 Best Classical Performances of the Year." This performance prompted the Philharmonic to co-commission her Clarinet Concerto, which Kari Kriikku performed with the Philharmonic and Gilbert in its US Premiere at the 2014–15 opening subscription program. The Philharmonic co-presented her Fantaisie mécanique at the 2016 NY PHIL BIENNIAL, when it was performed by the Ensemble of the Lucerne Festival Alumni led by David Fulmer.
Chin's compositional output and remarkable career have been recognized with the 2004 Grawemeyer Award for her Violin Concerto, the 2005 Arnold Schoenberg Prize, the 2010 Prince Pierre Foundation Music Award, and the 2017 Wihuri Sibelius Prize. Regularly performed by leading musicians and orchestras, she's served as composer-in-residence with the Lucerne Festival, the Festival d'Automne, Stockholm International Composer Festival, Deutsches Symphonie-Orchester Berlin, the Cologne Philharmonic's Eight Bridges festival, the São Paulo Symphony, BBC Symphony's Total Immersion Festival, Melbourne Symphony, and the Seoul Philharmonic Orchestra. Chin has also been active as a concert curator, overseeing the Seoul Philharmonic Orchestra's Ars Nova series (which she founded) from 2006 to 2017, and serving as artistic director of the Music of Today series at London's Philharmonia Orchestra since 2011.
Unsuk Chin's upcoming season includes two world premieres in the United States: Gran Cadenza for violinists Anne-Sophie Mutter and Ye-Eun Choi on March 12 at Carnegie Hall; and a new orchestral work for the Los Angeles Philharmonic to be premiered on April 5–7 with conductor Mirga Gražinyte-Tyla at the helm.
For more information about the Kravis Prize, visit nyphil.org/kravis.
Photo: Priska Ketterer

Boosey & Hawkes Composer News