Offenbach's Barkouf is unleashed in Strasbourg
(January 2019)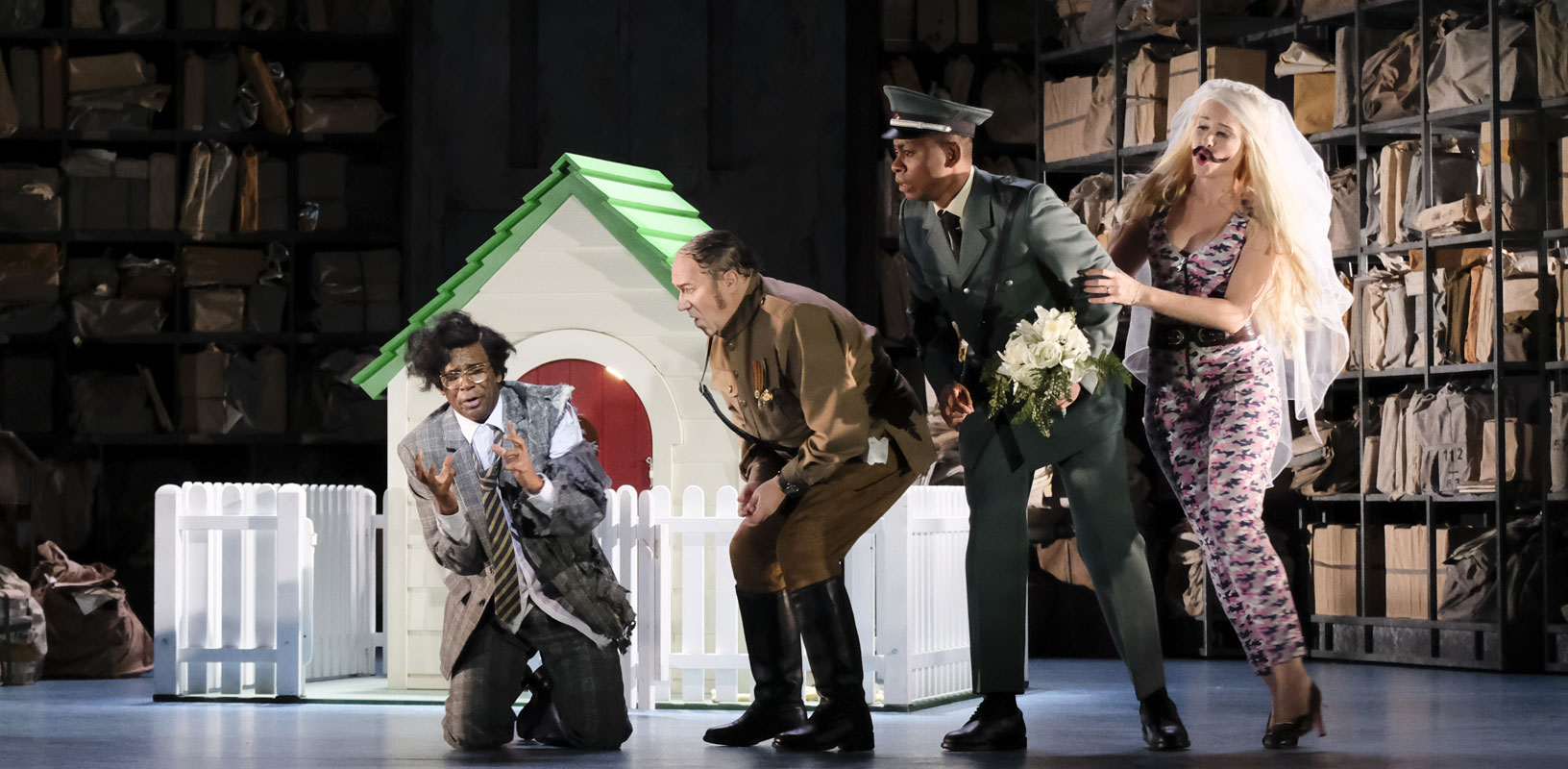 Not heard since 1860, Offenbach's canine comedy Barkouf returned to the stage in Strasbourg in December, thanks to the Offenbach Edition Keck.
Offenbach's satirical opéra bouffe Barkouf, in which a dog is unexpectedly appointed state governor of Lahore, returned to the stage for the first time since 1860 thanks to the Offenbach Edition Keck. The new edition by Jean-Christophe Keck was unveiled in December by the Opéra national du Rhin in Strasbourg under the baton of Jacques Lacombe in a production by Mariame Clément that will travel to Cologne Opera next season. This counts as one of the edition's major restorations to the Offenbach stage oeuvre, alongside Les Fées du Rhin, Fantasio and Le Roi Carotte, in preparation for the 2019 bicentenary of the composer's birth.
"True art is always ahead of its time, sometimes almost 160 years…Offenbach's music is a discovery in itself… piquant rhythms everywhere, harmonic-melodic surprises, loving or ironic instrumental solos from cello and woodwind and a skilful orchestral intensification which puts the listener in ever greater expectation and tension… A brilliant start to the Offenbach year 2019."
Frankfurter Allgemeine Zeitung
"Liberty, equality, dog biscuits… Teeth bared against the mighty… a series of comic numbers that are irresistible."
Diapason
"A masterwork!... Barkouf, the sharpest musical political satire of the 19th century, landed again in a rather tense time, 158 years after its premiere… The 41-year-old Offenbach had buried his dog so well after his defeat that only a detective like Jean-Christophe Keck was able to track down the scores. Offenbachers from far and wide made the pilgrimage to discover an unknown masterpiece."
Die Zeit
Visit the new OEK website at www.offenbach-edition.de.
> Further information on Work: Barkouf (OEK critical edition)
The first modern staging of Offenbach's Barkouf at the Opéra national du Rhin in Strasbourg (Photo: Klara Beck)

Boosey & Hawkes Composer News