Olga Neuwirth: new orchestral work Dreydl spins in Lyon
(May 2022)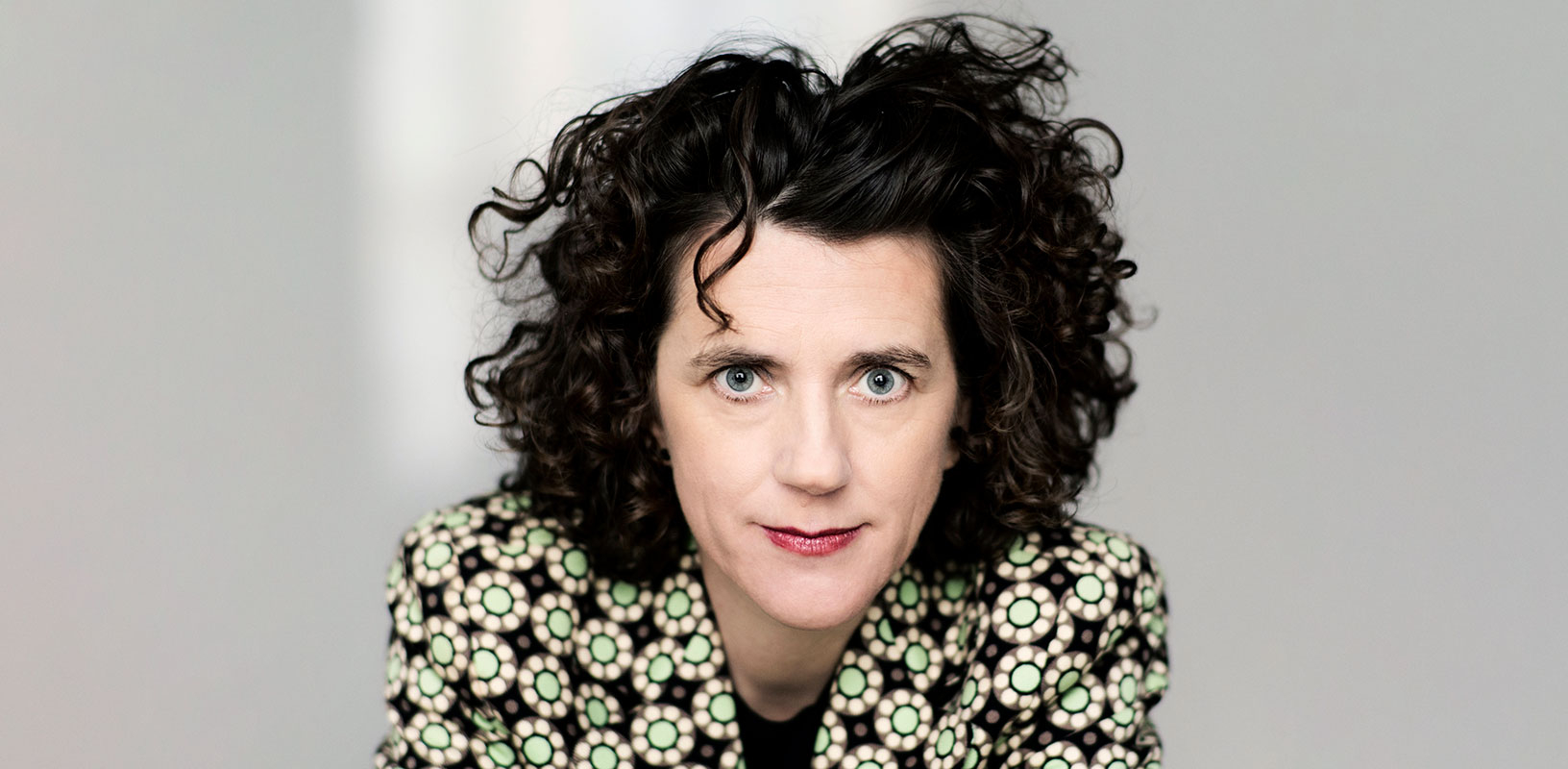 The first orchestral work by Olga Neuwirth following the signing of her new contract with Boosey & Hawkes is premiered in Lyon on 20 May. Dreydl is a rhythmically infused score named after the four-sided spinning top, premiered as part of the composer's residency with the Orchestre National de Lyon.
This season has brought multiple concerts for Olga Neuwirth in Lyon, thanks to her ongoing Associate Composer role with the Orchestre National de Lyon. The series culminates on 20 May with the world premiere of a newly commissioned orchestral score, Dreydl, at the Auditorium in Lyon conducted by Nikolaj Szeps-Znaider. The new work travels on to Stockholm and Dresden in the 2022/23 season for performances by the Royal Stockholm Philharmonic Orchestra under Baldur Brönnimann and the Sächsische Staatskapelle under Tughan Sokhiev.
The composer describes how the 11-minute "Dreydl is a one-movement orchestral piece that emerged out of my preoccupation with memory and the passing of time… It also stems from my more recent interest in restyling and reinventing dance-like rhythms or patterns that have nearly no development."
"The title was inspired by the first line of the Yiddish children's song Ikh bin a kleyner dreydl. A dreydl is a spinning top that children still play with today during the Festival of Lights, Chanukah. As with dice, the dreydl is a game of chance. Incessantly it spins and spins and is therefore for me a symbol of life: "The wheels are turning, the years are passing / Alas without end and without goal / Bereft of luck, so I stayed..." says a passage in the song Dem Milners Trem (The Miller's Tears) by Mark Markowytsch Warschawskyj. The continuous rhythmic patterns in Dreydl are used to underline the fatal circularity of destiny such as we have experienced during the two years of the pandemic — where time has been suspended and nobody knows what the future will bring."
Also in May, Neuwirth is featured composer at Prague Spring in the Czech Republic within the festival's Offspring series of contemporary music. Concerts include the Czech premiere of the ensemble version of her trumpet concerto …miramondo multiplo… (27 May) and the suite from her opera Lost Highway, based on the film by David Lynch (28 May). Performers include Klangforum Wien, trumpeter Anders Nyqvist and conductor Bas Wiegers.
Future Neuwirth highlights include a new work for cello, percussion and chamber orchestra and a collaborative piece combining the voice of artist Georg Baselitz with the Quatuor Diotima.
> Further information on Work: Dreydl
Photo: Harald Hoffmann

Boosey & Hawkes Composer News