Olga Neuwirth's Dreydl Premieres at Cabrillo Festival
(June 2023)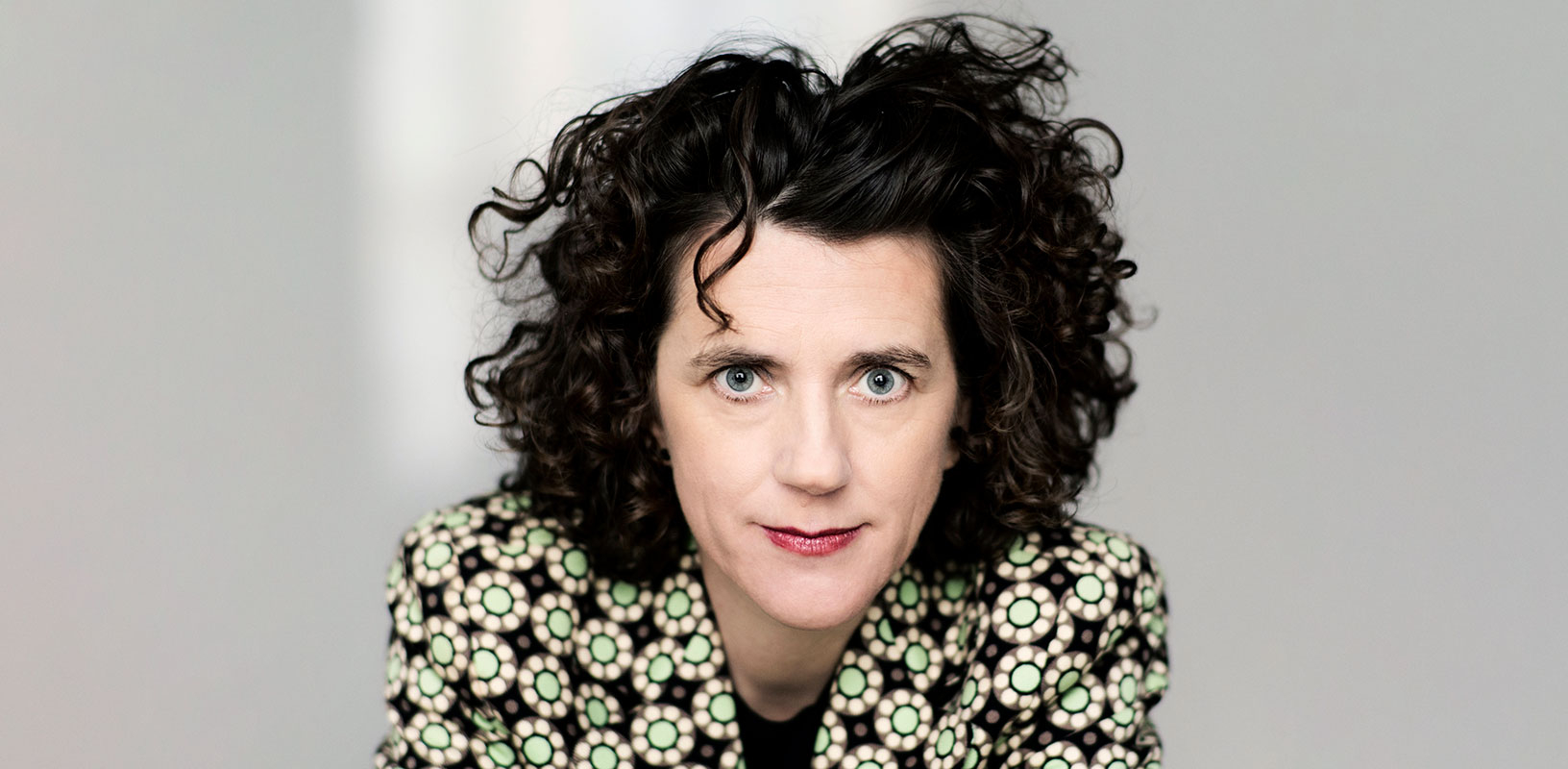 This August, Olga Neuwirth's 2021 orchestral work, Dreydl, receives its US premiere at the Cabrillo Festival of Contemporary Music.
Olga Neuwirth's orchestral piece Dreydl receives its US premiere with Cristian Macelaru and the Cabrillo Festival Orchestra on August 12. The world premiere was given in May 2022 by the Orchestre National de Lyon and Nikolaj Szeps-Znaider, followed by further performances with the Royal Stockholm Philharmonic Orchestra and the Sächsische Staatskapelle.
The composer describes the 11-minute work: "Dreydl is a one-movement orchestral piece that emerged out of my preoccupation with memory and the passing of time … It also stems from my more recent interest in restyling and reinventing dance-like rhythms or patterns that have nearly no development."
Neuwirth continues: "The title was inspired by the first line of the Yiddish children's song 'Ikh bin a kleyner dreydl.' A dreydl is a spinning top that children still play with today during the Festival of Lights, Chanukah. As with dice, the dreydl is a game of chance. Incessantly it spins and spins and is therefore for me a symbol of life ... The continuous rhythmic patterns in Dreydl are used to underline the fatal circularity of destiny such as we have experienced during the two years of the pandemic—where time has been suspended and nobody knows what the future will bring."
Next performances of Dreydl include the Canadian premiere with Toronto Symphony Orchestra and Gustavo Gimeno (Oct 25); and the Spanish premiere with Barcelona Symphony Orchestra and Nicholas Collon (Oct 28). Other Neuwirth highlights this season include the Mexican premiere of her spazio elastico with Ensamble CEPROMUSIC and José Luis Castillo (Jun 23).
Concert Information
Saturday, August 12 at 7pm PDT
Cabrillo Festival of Contemporary Music
Santa Cruz Civic Auditorium | Santa Cruz, CA
More info
Cabrillo Festival Orchestra
Cristian Macelaru, conductor
Colin Currie, percussion
GABRIELLA SMITH f(x)=sin²x-1/x (West Coast Premiere)
JULIA WOLFE riSE and fLY (West Coast Premiere)
GABRIELA ORTIZ Tzam (West Coast Premiere)
ROBERT HUGHES Uutiqtut
OLGA NEUWIRTH Dreydl (U.S. Premiere)
> Further information on Work: Dreydl
Photo: Harald Hoffmann

Boosey & Hawkes Composer News