Orchestras in Boston and Leipzig Partner to Present New Currier Violin Concerto
(April 2019)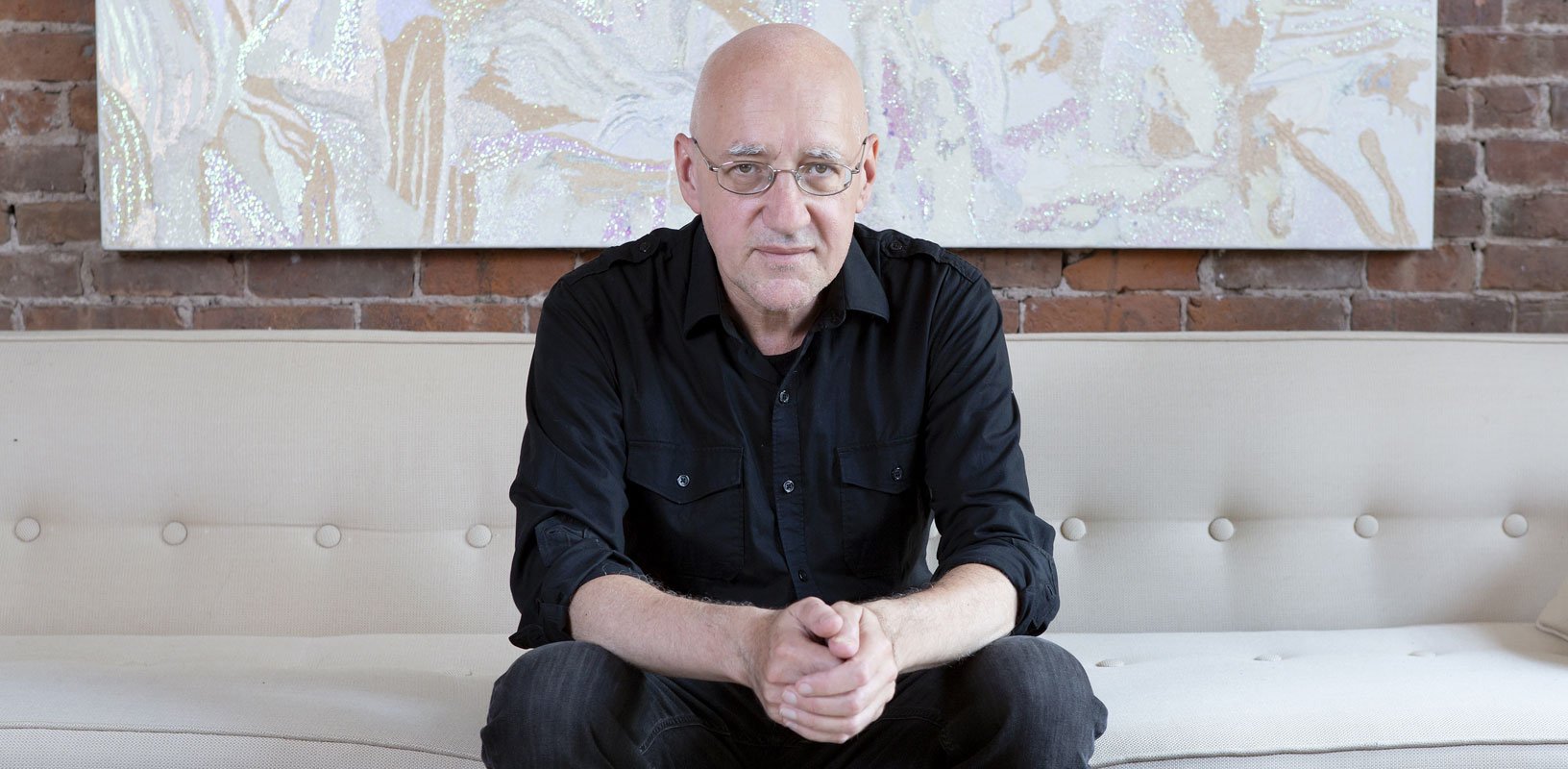 Sebastian Currier latest violin concerto, Aether, debuts in May with the Boston Symphony Orchestra and Leipzig Gewandhaus Orchestra, led by conductor Andris Nelsons and featuring soloist Baiba Skride.
Composer Sebastian has had a standout year to date: Following brilliant premieres of Eleven Moons for soprano and ensemble (Boston Musica Viva) and Ghost Trio for piano trio at Carnegie Hall (Anne-Sophie Mutter, Lambert Orkis, Daniel Müller-Schott), Currier's third new work this year, Aether for violin and orchestra, receives premieres on two continents in May.
These performances of Aether spotlight violin soloist Baiba Skride, who gives the world premiere of the work with the Boston Symphony Orchestra on May 2-4, followed by the European premiere with the Leipzig Gewandhaus Orchestra on May 16 and 17. Jointly led by artistic director Andris Nelsons, the two world-renowned orchestras have partnered in an artistic exchange that has resulted in the commission of new works by Currier, as well as works by composer Sean Shepherd in 2018.
 
A third performance of Aether has been announced with the Netherlands Radio Philharmonic, conductor Karina Canellakis, and Baiba Skride for October 12, 2019, presented by ZaterdagMatinee at the Concertgebouw in Amsterdam.
As suggested by the title, the new concerto is inspired by the 18th- and 19th-century concept of the "aether"—thought to have been an invisible substance pervading the entire universe. Currier conveys this idea musically with quiet, mysterious chords in the strings and ephemeral air sounds in the winds that create an atmospheric medium in which the four movements are contained—a musical "aether" unto itself that envelops the piece and occurs between all four movements. At the end of the work, Currier writes that "the violin steps off the solid structure of the finale and floats into the aether, gradually disappearing into nothingness."
Praised widely for his finely crafted writing for stringed instruments, Currier has previously written two other violin concertos: Chamber Concerto (1996) for violin and string orchestra, and Time Machines (2007) for violin and orchestra, the latter of which was written for Anne-Sophie Mutter and the New York Philharmonic. The premiere of Time Machines earned enthusiastic praise from The New York Times: "Though this work is driven by Mr. Currier's handling of rhythm and time, the music's harmonic allure and textural richness were often its most striking qualities ... With his acute ear and sensitivity to color, whole passages of the piece were rapturously beautiful."
LOOKING AHEAD: Currier's 2014 orchestral work Divisions is performed by the Detroit Symphony Orchestra and Ludovic Morlot on April 12-14. Morlot originally premiered the work with the Seattle Symphony.
> Further information on Work: Aether
Photo: Jennifer Taylor

Boosey & Hawkes Composer News