Performer Picks: Roderick Williams's Top Boosey Works
(March 2022)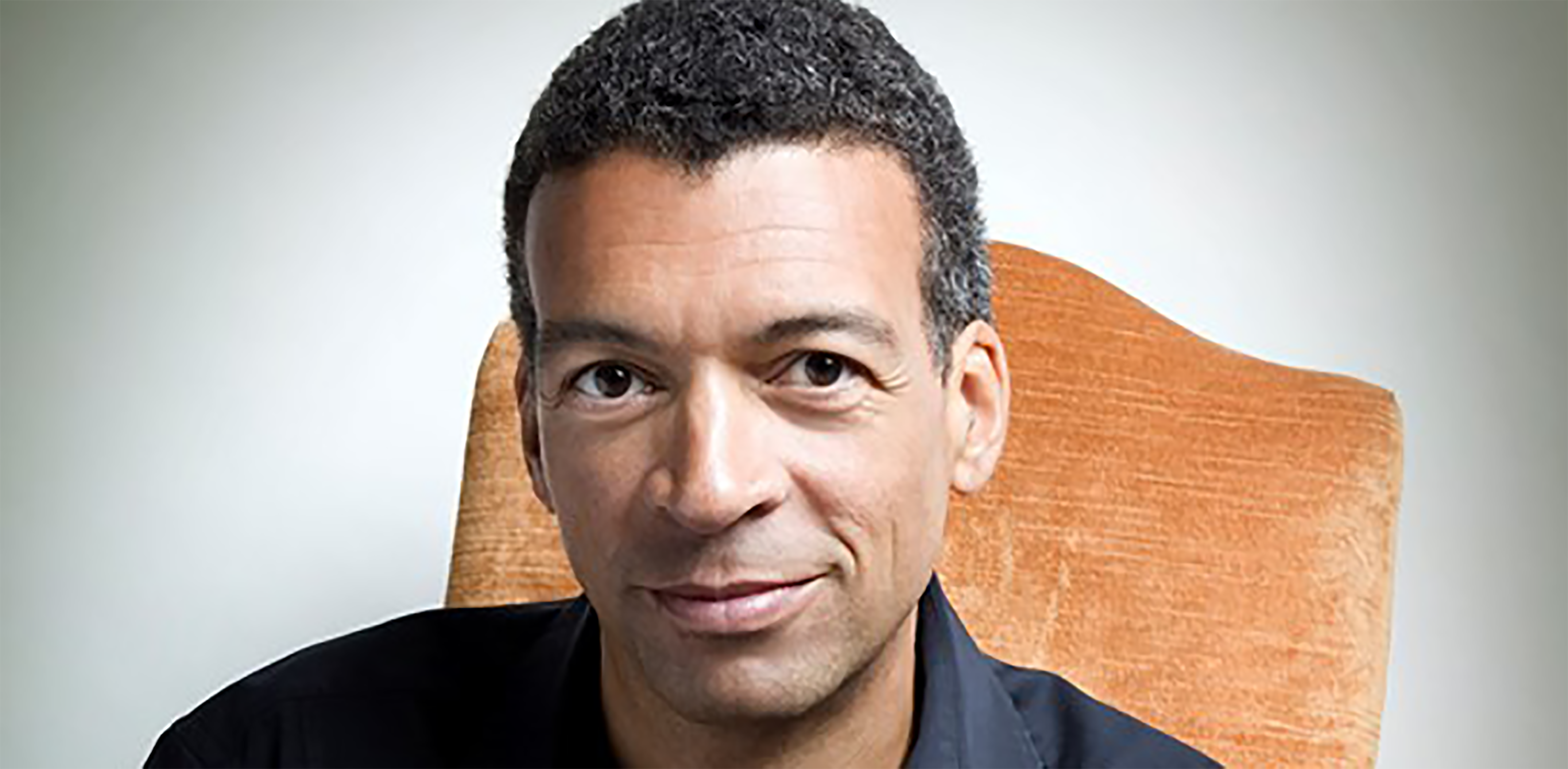 Part of our "Performer Picks" series of interviews with world-renowned artists about their favorite works in the B&H catalog. Read other "Performer Picks" interviews with Marin Alsop, Julia Bullock, and Hilary Hahn.
Acclaimed baritone Roderick Williams captivates audiences around the world with his powerful performances and is constantly in demand on the concert platform and in recital, encompassing a repertoire from the baroque to world premieres. Williams champions contemporary repertoire, welcoming the challenges and inviting new approaches by composers.
Williams's latest role in Michel van der Aa's new multimedia opera Upload has taken him to the Bregenz Festival and Dutch National Opera. We look forward to the US premiere this week at Park Avenue Armory in New York, and the German premiere with Cologne Opera next month. Williams stars in this modern drama centred on a father and daughter who struggle to connect after the ailing father decides to upload his conscious mind into a digital version of himself.
Read on for Williams's insights into the music of Van der Aa, Britten, Birtwistle, Finzi and MacMillan, and listen to Williams's "Performer Picks" playlist on Spotify.
1. Michel van der Aa, Upload
Michel is fascinated by some really profound subjects; generally speaking, the nature of death, and whether there is an afterlife. There's some of this in Upload, with my character being digitally uploaded and available in digital form for the rest of opera.
His own compositional style is quite unique, I think maybe because he comes at it from a sort of sound engineering background. In multimedia projects like Upload, he's the composer, the filmmaker, and the stage director. His ears are so acute; I remember there were times where he'd be giving us stage directions while the band was rehearsing next door, and he'd suddenly break off and go, "Oh no, the trumpet's sharp in that chord". Honestly, if Michel could sing as well, he wouldn't need me at all!
As soon as he's written a scene, he can send us the score in digital format first, as a PDF and with computer generated audio files. The audio can be a pretty faithful guide to how the mix of live orchestration and computer-generated track will sound (with the exception of the vocal lines which we all think sound like singing cows!) so it's really useful for our preparation. I learned Upload simply by repetition—look at the score, close my eyes, play the track, and then see where I went wrong. Repeat that over and over again till it's correct! Learning Michel's music (which can be fairly complicated) is not so much about the pitches and rhythm, it's about remembering how long the rests are in between entries. His sung rhythms often go across the conducted beats in a way that sounds very conversational, and very organic. However, if you look at the conductor and compare it to what you hear, you'll discover what we're singing bears little relation to the beats of the bar!
2. Benjamin Britten, War Requiem
I first got to know my parents' record collection when I was a boy, mainly by the pictures and colours of the record sleeves. The famous Decca recording of the War Requiem with Britten conducting was iconic because it was totally black except for bold, white writing—'War Requiem'—across the front. It was almost intimidatingly solemn.
The moods that Britten finds—particularly in the Wilfred Owen poetry, but also in the Requiem Mass—are unlike anything else. The subject matter is so disturbingly portrayed by Britten that it touches my emotions in ways that are difficult to speak about. The grand climax of the piece is the Libera me, where the sounds of battle, already heard earlier in the piece, reach an ear-splitting conclusion. The sound is so overwhelming, that it's difficult to recover from it. I remember a performance at the Barbican where I thought the brass were going to rupture something!
But then, from that sound, when all the smoke disappears, there is this quiet string quartet chord which you realise has been going on through all the mayhem, and the final poem starts with the tenor soloist, "Strange Meeting". Already as the baritone, I'm in a strange place when that piece starts. Then I get up and answer to the tenor. The music is tender, fantastical, otherworldly. And in the final moment, Britten does away with the accompaniment completely and has me sing, a cappella: "I am the enemy you killed my friend. I knew you in this dark". The first few times I got to that line, I was basically unable to sing it. For this reason, I had to draw stupid cartoons and messages in my vocal score to try and distract myself so I could literally just stop my throat from closing up with the emotion of it. My hope is that the audience will be in pieces at that point … but it won't work if I'm singing like Beaker off The Muppets!
3. Harrison Birtwistle, The Last Supper and The Ring Dance of Nazarene
I've got a silly memory about rehearsing The Last Supper for the first time because many of my colleagues, who played the disciples, had done it before. They knew it very well and I was the newbie Jesus! Harry's piece is in two parts, and Christ, being late for his own supper, makes his first grand entrance literally in the last few bars of the first part of music. Unbeknownst to me, when my big entry came, as it turned out, the last few pages in my vocal score had been inserted the wrong way round, so having waited around half a century to sing my first line, I came in entirely wrong! An anti-climax of biblical proportions!
Because Bach in his Passions seems to have set the pattern of Christus being cast as a low voice, I have grown used to singing Jesus in many different manifestations, and I've spent some time thinking about the sort of man that he might have been. What was interesting for me in Harry's piece is Christus infinite capacity for patience, for forgiveness, and for humble service (which is what forms most of the ritual events in the second part) and the understanding of human frailty, including his own.
I've always sung Harry's music as lyrically as I can. The Ring Dance and The Last Supper at first glance might look daunting rhythmically but thereafter I can learn where the lyricism lies, and that's what Harry encouraged me to do when he dropped in on any rehearsals. I find Harry's music beautiful to sing.
> Watch: Behind the scenes of The Last Supper
4. Gerald Finzi, Earth and Air and Rain
There's something particular about Finzi's affinity with the poetry of Thomas Hardy, whereby he's able to 'wear' these poems with such ease. It never sounds like he's struggling to set a song. It sounds perfectly natural, as natural as reciting the poetry without any music at all. And the piano parts don't sound as though they are being ostentatiously graphic in terms of painting a picture.
These Finzi-Hardy song collections are not song cycles as such—they feel more like a collection of similarly themed songs, selected by Finzi to make a satisfying whole if you choose to do them that way. It's a song book, which is why I feel it's very easy and enjoyable to pick out a number here and there. "To Lizbie Browne," for example, is a wonderful, quintessential English song which makes for a perfect encore.
But then, one of the things I like about performing Earth and Air and Rain in sequence (which makes for quite an intense 30 minutes) is that when you place "To Lizbie Brown" in context, the very next song is "Clock of the Years", which begins with a couple of lines of spoken poetry; "A spirit passed before my face, the hair of my flesh stood up". Then the piano part rushes in and I start singing. Well, in recitals, the audience never expects to hear the spoken voice in the middle of the show; maybe they think for an instant that something has gone wrong and we're having to stop. So you see lots of faces suddenly look up like meerkats! It never fails to amuse me.
5. James MacMillan, Christmas Oratorio
I've not heard a piece by Sir James MacMillan yet that didn't move me to the core! I wonder if this is because his music somehow combines a satisfying sense of modernity with a message or gesture which is incredibly direct. It goes straight to the head and the heart at the same time.
Listening to the whole Christmas Oratorio in rehearsal, having previously worked by myself only on my movements, turned into an utterly overwhelming experience. It sounded to me like Jimmy had put his whole Christmas experience into that work, from listening to catchy Christmas jingles, maybe even Christmas shopping on Buchanan Street, through to the mysticism of the Christmas story and the birth of a child who drives his personal faith. Everything about his Christmas experience throughout his life is in that piece.
One part I found exhilarating to listen to, both in rehearsal and then in the shows, was his setting of the poem by Robert Southwell, "The Burning Babe". I'd never come across this poem before and it is horrifically intense in its imagery. Jimmy's response to it was unbelievably visceral, almost painful to listen to. The burning of this poem was in in the orchestration, and in the urgency with which the soprano soloist sings. I sat next to soprano Lucy Crowe onstage at the Royal Festival Hall, kind of in tears—burning inside—listening to this. I can't remember when last a piece of music and poetry has had such an effect on me at first hearing.
Let's not forget that this was one of the first times we'd all been in the Royal Festival Hall with an audience of such large numbers since the pandemic had allowed us back. For so many people to share an experience like that was palpable: I'd almost describe it as hysteria that affected us all. But I think it was also the realisation that we were sharing in this new oratorio, and that it would be important for the rest of our lives.
> More on the Christmas Oratorio
Photo: Benjamin Ealovega

Boosey & Hawkes Composer News