Peter Maxwell Davies Trust website goes live
(February 2020)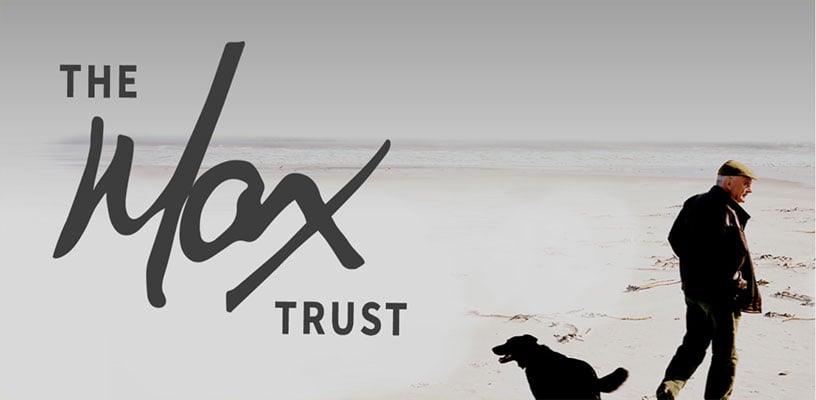 The new website of the Peter Maxwell Davies Trust was launched in December, providing an online destination for those exploring the composer and his music.
The new website of the Peter Maxwell Davies Trust, themaxtrust.org, is now live, featuring a comprehensive catalogue of the composer's work, together with information about the man and his music.
Sir Peter Maxwell Davies, who died on 14 March 2016, departed with a strong reputation both as a leading pioneer of contemporary music and as a composer who had the rare ability to reach out across the community at large. As Nicholas Jones notes in his website introduction to the man and the music, "his status as one of the leading international and highly distinguished composers of the post-war period is widely acknowledged, his position firmly cemented with six decades' worth of high profile, worldwide performances of his music and extensive critical and scholarly engagement with his oeuvre."
The catalogue on the website, compiled by Nicholas Jones and Richard McGregor, is based on the article and listing originally published in The Musical Times in 2010, updated with his late works and arranged in chronological order. Max's output spans close to 75 years, from juvenilia in 1942 through to his final compositions in 2016. Links from the catalogue lead to the publisher for each work.
The website blog combines news, memories and events and displays the @TheMaxTrust Twitter account. Highlights include a listing of Max's library, comprising an enormous collection of fiction, poetry and reference works in English, French, German, Italian and Latin; recordings on shellac, vinyl, reel-to-reel tapes, cassettes and compact discs; and his own working library of conducting scores.
The Peter Maxwell Davies Trust was established in 2017. The Trust's activities centre on promoting Max's music and the musical causes he cared about deeply, supporting the development of young composers and the role of music and musicians in our communities. To donate to further the causes of the Trust please visit the new website.
A Peter Maxwell Davies Study Day takes place at Cardiff University on 25 April, including lectures, talks and a concert performance of Eight Songs for a Mad King. Christopher Austin gives the keynote talk and joins fellow Max Trustees Sally Groves and Sylvia Junge for a round-table discussion. The study day is linked to the launch of the new book, The Music of Peter Maxwell Davies, co-authored by Nicholas Jones and Richard McGregor and published by Boydell and Brewer (9781783274833).
> Peter Maxwell Davies Study Day
> New book: The Music of Peter Maxwell Davies
A new production of Maxwell Davies's The Two Fiddlers opens this month at the Opera Stabile in Hamburg presented by the Staatsoper. This new reduced instrumentation by Philipp Vandré is staged by Stephan Witzlinger and conducted by Luiz de Godoy, with 15 performances running between 8 and 23 February.
> Further information on Work: The Two Fiddlers

Boosey & Hawkes Composer News