Praise for MacMillan's new Christmas Oratorio in Amsterdam
(January 2021)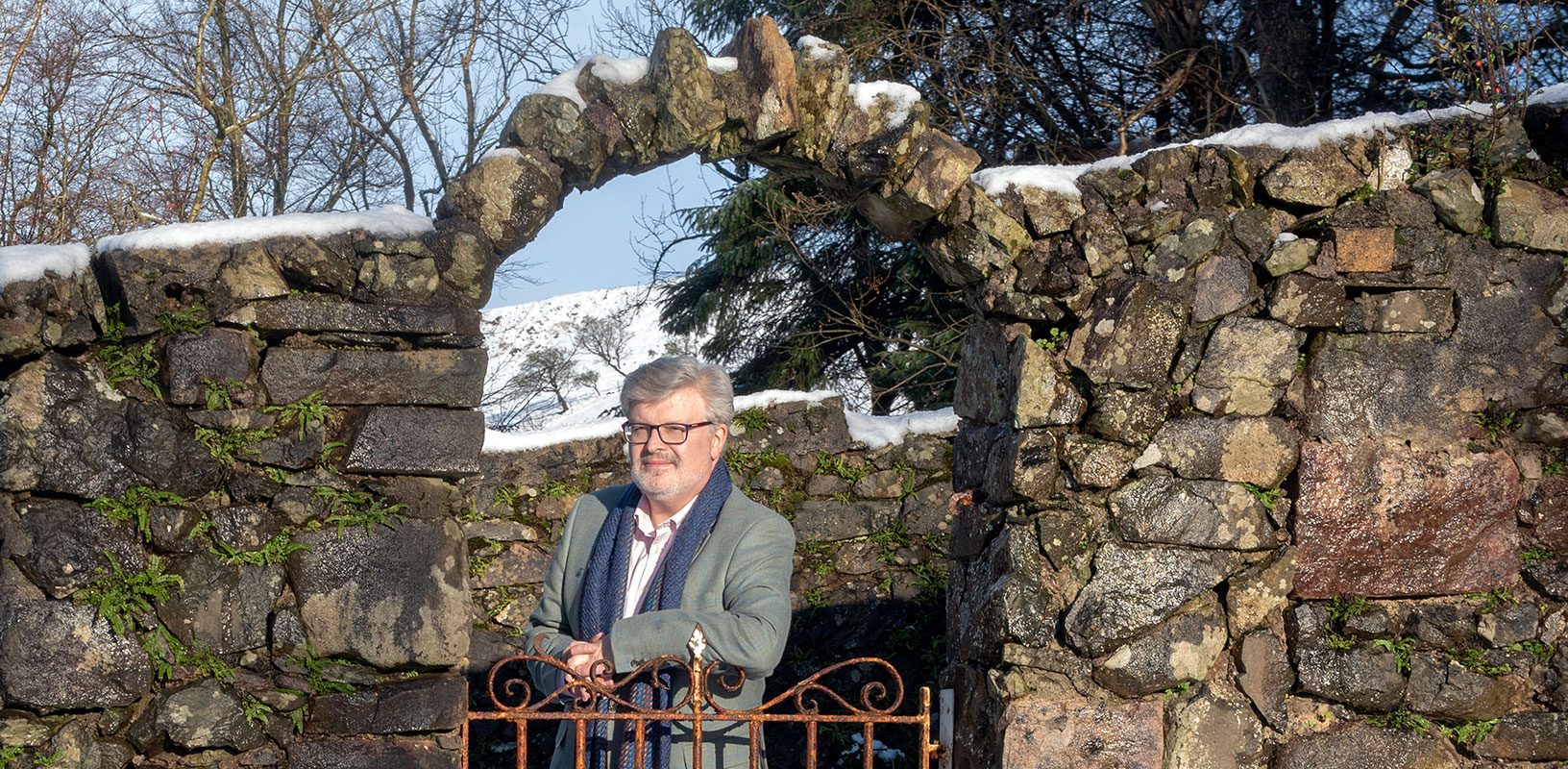 James MacMillan's Christmas Oratorio achieved a successful premiere in Amsterdam's Concertgebouw this month, despite COVID restrictions. A flood of positive reviews greeted the new score which can still be heard on a Dutch NTR radio stream.
"Kaleidoscopic Christmas Oratorio is a masterpiece". So read the title heading De Trouw's review of MacMillan's major new work unveiled in Amsterdam's Concertgebouw on 16 January. The 100-minute score was premiered in the prestigious ZaterdagMatinee series and the NTR radio broadcast remains available for free streaming. The composer was at the helm of the Netherlands Radio Philharmonic Orchestra and Choir with soloists Mary Bevan and Christopher Maltman. "And a magnificent job they did of bringing this teeming score to life" noted The Times.
Mounting the successful premiere in COVID times of a large-scale work for soloists, choir and orchestra was an achievement in itself, fully respecting pandemic restrictions. Though there was no public in the Concertgebouw, as the reviewer in De Volksrant noted, the radio broadcast reached "an audience of tens of thousands of listeners… Fortunately, MacMillan's new work is pictorial enough, and while the idiom feels familiar in many ways, it was so inspired that you were glued to the radio."
> Listen to NTR's stream of the premiere
Live radio broadcast streamed free on demand. Scroll down the page to find the concert and listen from 16:05.
"…a rich and prodigious invention… His music has always achieved its biggest impact when he is writing either blazing orchestral showpieces (The Confession of Isobel Gowdie and Veni, Veni, Emmanuel) or deeply felt religious works (the much-loved Miserere or the St Luke Passion). The Christmas Oratorio rolls in the best of both. Highly dramatic, colourful, by turns ecstatic and rapt, it throws all of MacMillan's irons into the fire to forge a full-scale, 100-minute tableau on the theme of the nativity… The sacred choral sections include a quietly joyous setting of Hodie Christus natus est for unaccompanied choir and solo violin, and an ineffably otherworldly O magnum mysterium, moving through orchestral clouds of cosmic dust."
Financial Times
"Even by MacMillan's standards this is stunning music: profusely, lushly lyrical and often grounded in traditional tonality, yet infused with dazzlingly original instrumental and vocal ideas that, time and again, had me asking myself: 'How did he do that?' MacMillan's handling of narrative and poetry (he also sets John Donne and the martyred Catholic priest Robert Southwell) is remarkably fluid. He creates an ever-changing soundworld of block-chord chanting, ecstatically interweaved polyphony and, for the soprano Mary Bevan and baritone Christopher Maltman (both in top form), operatically heightened solo writing… the work deserves many more outings, whatever the season."
The Times
"MacMillan can paint fantastically with timbres. Immediately in the first chorus O Oriens the sound of the women's choir swirled down from above. That cluster waterfall created an unheard of, howling soundscape. At the end of the first movement, MacMillan made the chorus in Hodie Christus natus est shine again in all its glory. MacMillan conducted his kaleidoscopically splendid work with a master's hands."
De Trouw
"Joy and violence are close together in James MacMillan's Christmas Oratorio… MacMillan applied an unlimited palette with technical mastery and allowed the choir to excel in particular. In Sinfonia 1, the enthusiastic wind instruments were counterbalanced by Christmas bells, an unruly timpani solo and pregnant silence. As layered and enchanting as his sound montages were, the moods that MacMillan evoked were finely nuanced: the joy of birth always had a threatening undertone, which erupted in the violent Tableau 1 with Herod's infanticide… Most transporting was Chorus 3, O magnum mysterium in which waves of undulating chromaticism produced a fractured firmament of sound."
NRC Handelsblad
"This Christmas Oratorio is a masterpiece, plain and simple… In the compositional sense MacMillan has pulled out all the stops. Forget the obvious spectre of the most famous and joyful of Christmas Oratorios, that of JS Bach. Yes, it was in MacMillan's mind as he wrote his own response, but here is a version of the story that pits joy and childlike innocence against a murkier backdrop of turbulence, foreboding and fear… The physical structure is unshakeably robust, but the content is a seething, visceral swarm of contrasts. Even the chosen texts place early English poetry by Southwell, Donne and Milton in potent contrast with the biblical… There were moments in this absorbing performance that were transcendently heart-stopping."
VoxCarnx.com
The original premiere performance of Christmas Oratorio was scheduled for December last year by the London Philharmonic Orchestra but had to be postponed due to COVID restrictions until the 2021/2022 season. Further performances of Christmas Oratario are planned by the other co-commissioners, the Melbourne Symphony Orchestra and New York Philharmonic. Other MacMillan works with premiere this season include a new orchestral work for the Pittsburgh Orchestra under Manfred Honeck on 16 April, titled Her tears fell with the dews at even, commissioned to celebrate the orchestra's 125th anniversary.
> Further information on Work: Christmas Oratorio
Photo: Marc Marnie

Boosey & Hawkes Composer News