Prokofieff: Romeo and Juliet danced in new film
(January 2020)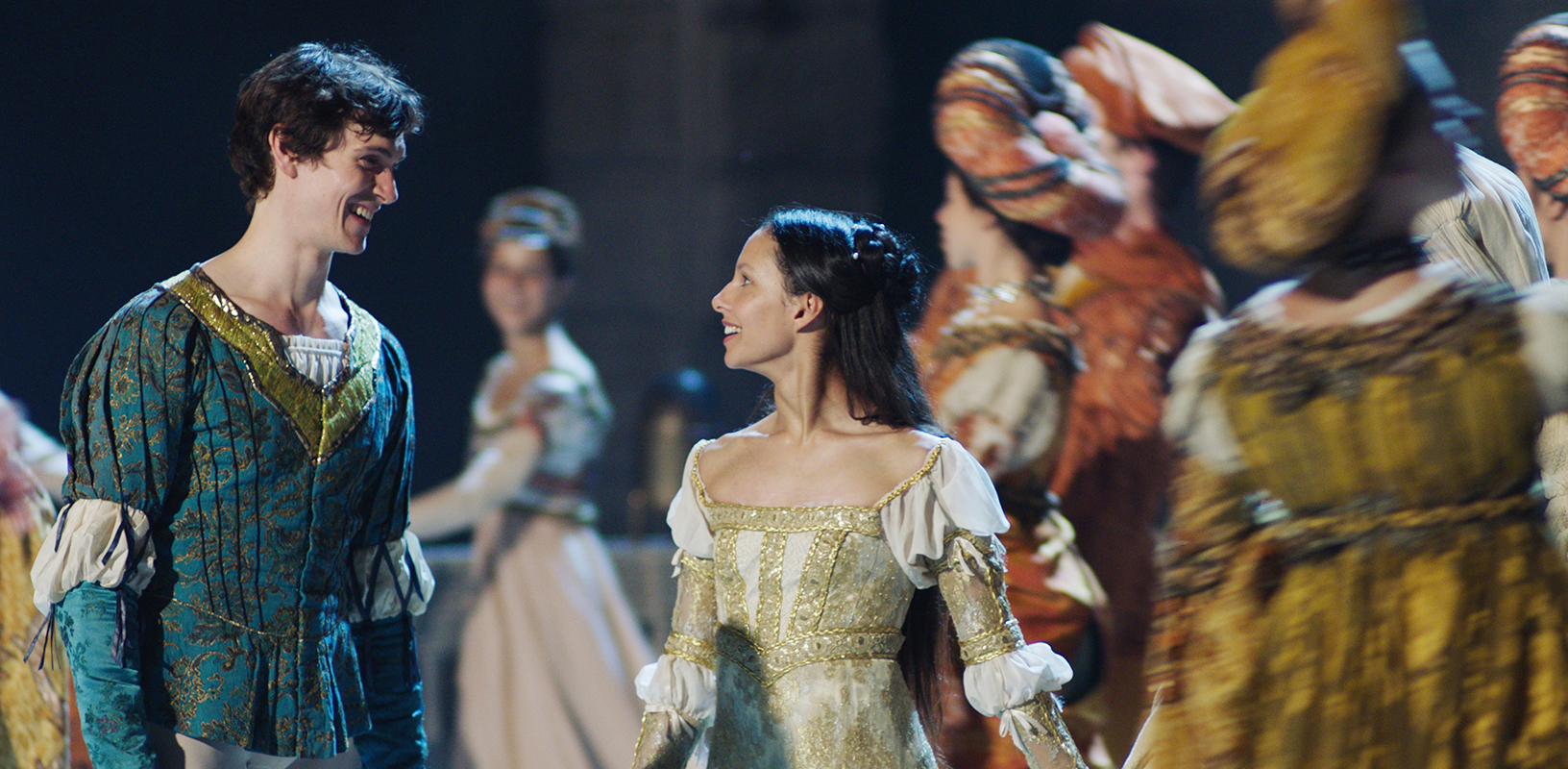 The new decade was launched with a UK TV screening of the new BalletBoyz film of Prokofieff's classic, danced to Kenneth MacMillan's immortal choreography.
"It's been an ongoing quandary: how do you put dance on screen?" The question posed by The Guardian was triumphantly answered by Romeo and Juliet: Beyond Words, adapting Kenneth MacMillan's classic choreography for London's Royal Ballet. The film production by the BalletBoyz – Michael Nunn and William Trevitt – shot on location and reduced to 90 minutes, was screened on BBC2 TV in the UK on New Year's Day to launch the new dance decade with Prokofieff.
"Trevitt's dynamic cinematography catches the bustle, the jostling, the connections between characters… The romance is heady, the chemistry is palpable, the dancing dreamy… A significant part of the film's success is down to Prokofieff's music. So vibrant, so ominous, so sublime, with such clear storytelling you'll come away thinking this is the best score in ballet."
The Guardian
"...a fresh, dynamic take on a familiar favourite... It drags the story of the two households and their ancient grudge out on to the cobblestones of 'Verona'... there is a breathless immediacy to this treatment which manages to embrace the contradictions between tights and toe shoes and the ugly realities of gang warfare just as surely as MacMillan's choreography contrived to do."
Financial Times
The new film adds to the UK's recent wave of novel approaches to Prokofieff's Romeo and Juliet. Matthew Bourne's choreography for New Adventures, praised for its raw, youthful energy, toured the UK with over 80 performances last year and nationwide cinema screenings. The Guardian described it as "stunningly danced… full of insight and invention, this is a thrilling rethinking of this tale of woe".
> Further information on Work: Romeo and Juliet
Prokofieff's Romeo and Juliet in the BalletBoyz film (Photo: George Piper)

Boosey & Hawkes Composer News