Qigang Chen: US Premiere of La joie de la souffrance
(October 2019)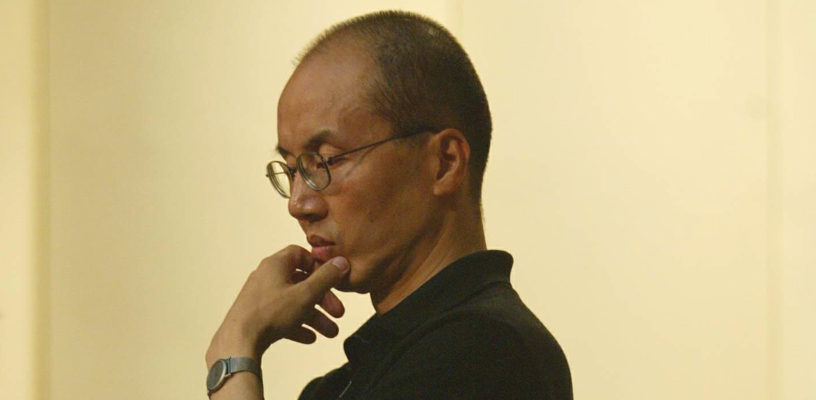 Qigang Chen's emotional 2017 violin concerto makes its way to the US with performances by the New Jersey Symphony Orchestra and soloist Ning Feng, November 7, 9, and 10.
Qigang Chen's violin concerto, La joie de la souffrance, his first work specifically for the instrument, comes to the US this fall with performances by the co-commissioner New Jersey Symphony Orchestra, violin soloist Ning Feng, and conductor Xian Zheng on November 7 and 9 (Newark) and November 10 (Morristown). Feng previously performed the piece in 2018 with the China NCPA Orchestra and conductor Lü Jia. The piece was originally premiered by the China Philharmonic Orchestra, violinist Maxim Vengerov, and conductor Long Yu in Beijing in 2017.
In June 2019 a recording of the piece was released by Deutsche Grammophon, featuring the Shanghai Symphony Orchestra, Long Yu, and Vengerov. Yu explained to China Daily that his mission with the album was "to bridge the gap between traditional Chinese culture and an international audience." Originally from Shanghai, Chen traveled to Paris in 1983 to became Olivier Messiaen's last student; Messiaen came out of retirement just to teach Chen. As Yu put it, "He has a unique way of combining traditional Chinese philosophy with Western music. You can feel his incredible imagination in his music."
La joie de la souffrance, a concerto rich with hauntingly beautiful melodies, is an exploration of the intrinsic link between joy and suffering. As Chen writes in his program note, "One cannot separate joy from suffering, and cannot simply experience one without feeling the other. It is a matter of 'Yin' and 'Yang,' inseparable and hence all things should contain both. Suffering and joy are like loss and gain, they are bound to balance out." The piece also takes inspiration from an ancient Chinese melody based on "Seeing Yuaner off on a Mission to Anxi," a Tang dynasty era poem by poet Wu Wei.
Chen describes the 25-minute piece as moving in "waves of emotion," rather than following a traditional three-movement structure. For him, it was an obvious choice to feature a violin for these "waves." Though he had never written a piece specifically for the violin before, he admired it as the most emotionally expressive instrument, noting to Violinist.com that "the violin's expressive capabilities have developed over centuries, with the accumulation of many very delicate techniques... No other instrument can compare."
La joie de la souffrance has been performed in Beijing, France, Australia, Monaco, and Shanghai (its high level of virtuosity led to its selection as the required piece at the Shanghai Isaac Stern International Violin Competition in 2018). Soloist Ning Feng gives the US premiere of the work just after its Armenian premiere on November 2. After the New Jersey Symphony Orchestra performances, Feng travels for the Hong Kong premiere with the Hong Kong Philharmonic Orchestra and Long Yu. 2020 sees the piece's Taiwanese premiere with violinist Yu-chien Tseng, Taiwan National Symphony Orchestra, and Long Yu.
> Further information on Work: La joie de la souffrance
Photo: Wang Wenlan

Boosey & Hawkes Composer News