Rautavaara's last completed work: In the Beginning
(January 2018)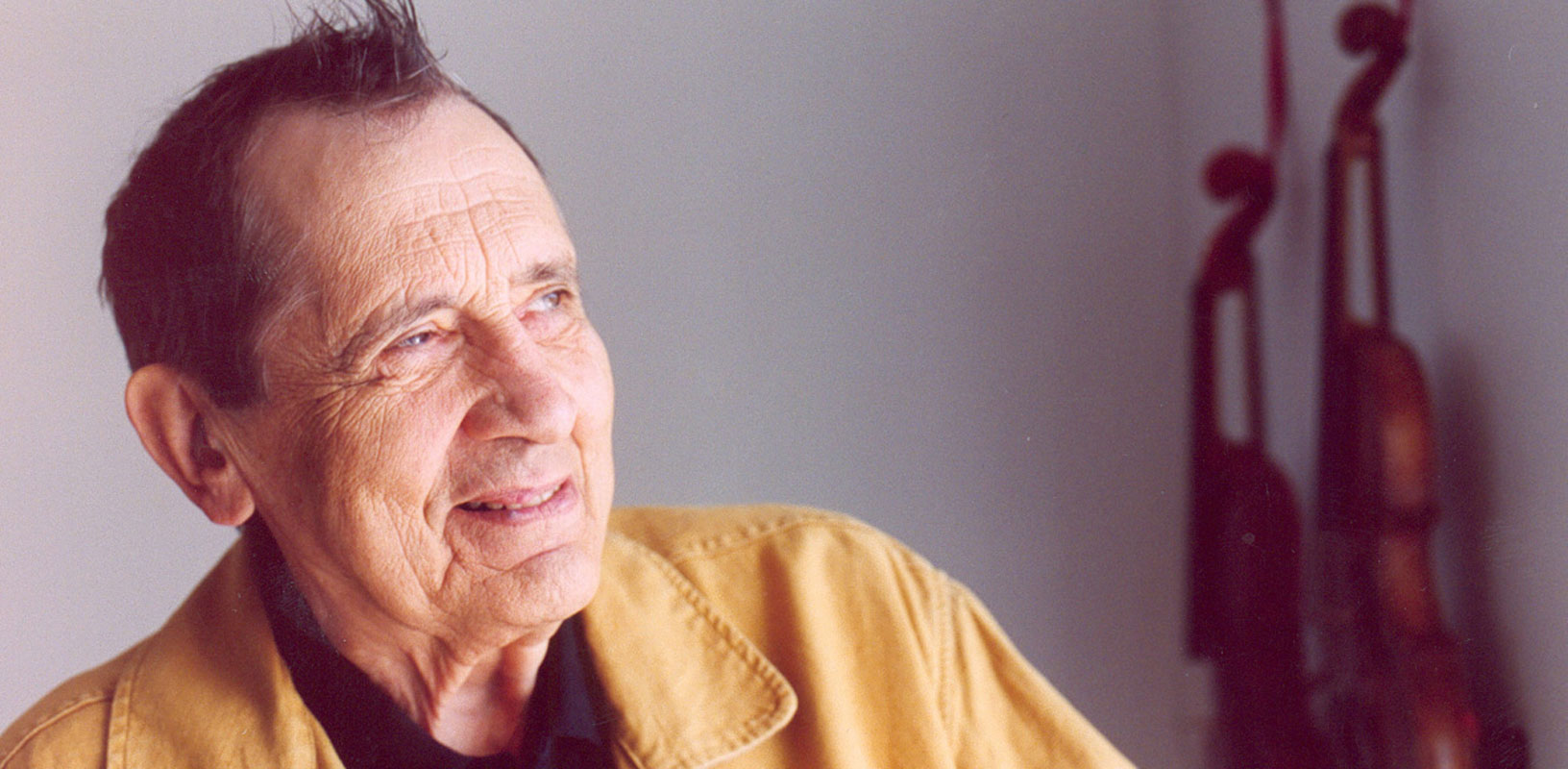 Einojuhani Rautavaara's final completed orchestral work, the concert-opener In the Beginning, is travelling internationally with conductor Pietari Inkinen.
When Finnish composer Einojuhani Rautavaara died in 2016, a number of his late works were awaiting their premieres. The seven-minute orchestral opener In the Beginning was written at the request of Pietari Inkinen and the conductor is travelling this season for first performances by the international co-commissioners.

The world premiere took place in Kaiserslautern in September with the German Radio Philharmonic Saarbrücken, revealing a luxuriantly orchestrated miniature with a clear trajectory from veiled opening to blazing sunlight. The Asian and Finnish premieres followed in November with the Japan Philharmonic Orchestra and Kymi Sinfonietta, next month sees a further German performance by the Gürzenich Orchestra in Cologne, and the Prague Symphony gives the Czech premiere in June.

"From mysteriously dark string surfaces bright rays rise up as if at the dawn of a sunny day. It is irresistible in its growth like Ravel's Bolero and similarly abrupt in its final bar. The orchestral strings are so dense, so intricately interwoven by Inkinen, that In the Beginning could last forever. Saarbrücker Zeitung

"A mystical piece that makes one think of the Representation of Chaos in Joseph Haydn's Creation, but which also seems to shine light upon the Finnish natural world."
Opus Kulturmagazin

The premiere recording of Rautavaara's Fantasia for Violin and Orchestra has been released on the Avie label by its dedicatee Anne Akiko Meyers and the Philharmonia Orchestra conducted by Kristjan Järvi. Another late work, Into the Heart of Light for strings, has been rapidly taken up by chamber orchestras with over 20 performances in seven countries to date and has been released on an Ondine recording featuring the Helsinki Philharmonic and John Storgårds.
> Further information on Work: In the Beginning
Photo: © Maarit Kytöharju / FIMIC

Boosey & Hawkes Composer News