Record the Audio for Boosey's Next Score Video
(April 2021)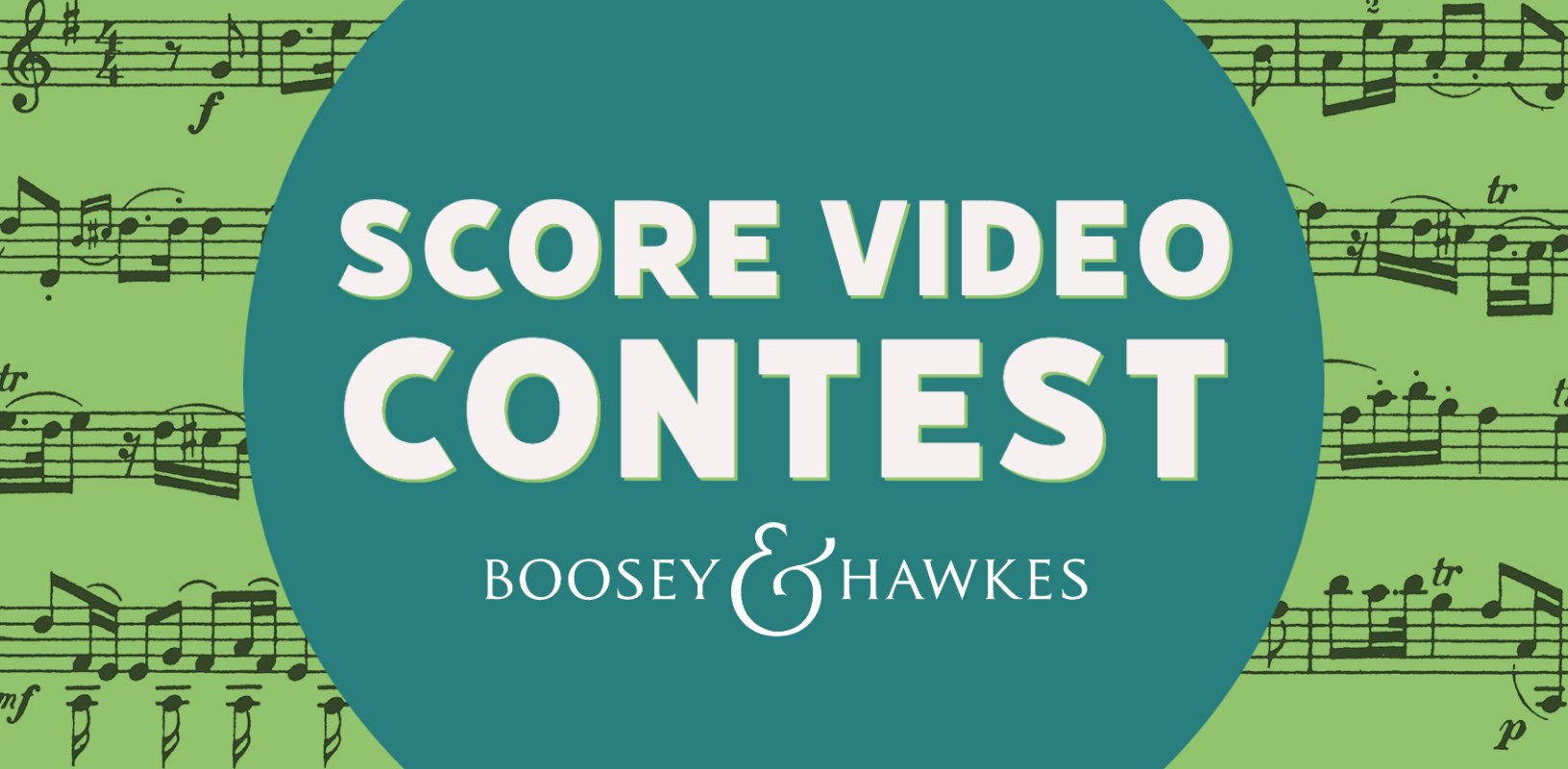 To mark the 50th anniversary of Stravinsky's passing on April 6, Boosey & Hawkes is launching an online contest for string-piano duos to submit video recordings of the famous Suite Italienne. The winning entry will feature in Boosey's next score video on YouTube.
Every month, Boosey & Hawkes rolls out popular score videos on YouTube featuring beloved classical scores synced to great recordings. The next score video is Stravinsky's famous Suite Italienne – and Boosey is hosting an online contest to find a string-piano duo to feature as the audio soundtrack.
To enter, string-piano duos (violin/viola/cello/bass with piano) must submit a video recording by May 18 of themselves playing any movement from Suite Italienne. Contestants are encouraged to record as many movements as they'd like – each movement recorded is considered another entry, meaning more chances to win. Digital sheet music has generously been made available by nkoda through an extended free trial (see contest page for details).
The winning entry will be featured as the audio soundtrack for the final Suite Italienne score video, which will premiere on Boosey's YouTube channel on June 17, Stravinsky's birthday.
> Learn more and enter at boosey.com/ScoreVideoContest
Contest Opens: April 6, 2021 - The 50th anniversary of Stravinsky's passing
Contest Closes: May 18, 2021
Winners Announced: June 1, 2021
Score Video premieres on YouTube: June 17, 2021 - Stravinsky's birthday
About Suite Italienne
The music of Suite Italienne comes from Stravinsky's 1920 ballet Pulcinella, a work that marks an important turning point in the composer's output – the beginning of his so-called "neo-Classical" style. The commedia dell'arte style score is based off of music composed by Giovanni Battista Pergolesi – and though the music on the surface sounds of an entirely different era, one detects Stravinsky's modern treatment of rhythms and harmonies upon closer examination.
The original ballet music was scored for a chamber orchestra of 33 players with singers, and became such a hit that Stravinsky eventually collaborated with leading performers of the time, such as violinist Samuel Dushkin and cellist Gregor Piatigorsky, to create instrumental arrangements for violin & piano and cello & piano, respectively. Other arrangements for viola, double bass, and many other chamber ensembles have since proliferated and continue to make this score a beloved classic in the concert hall.
Purchase:
Suite Italienne for Violin and Piano (arr. Stravinsky and Samuel Dushkin)
Suite Italienne for viola & piano (arr. Kim Kashkashian)
Suite Italienne for cello & piano (arr. Stravinsky & Gregor Piatigorsky)
Suite Italienne for double bass & piano (arr. Brian Powell)
> Further information on Work: Suite Italienne

Boosey & Hawkes Composer News