Riverdance composer Bill Whelan signs B&H agreement
(August 2013)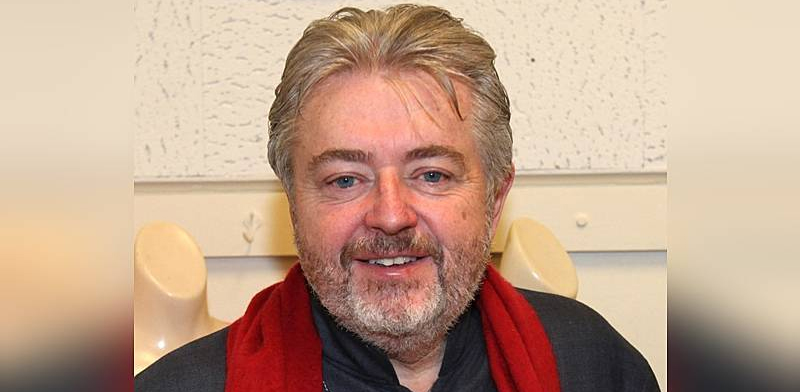 Boosey & Hawkes announces a worldwide publishing agreement with Bill Whelan, composer of the Irish dance phenomenon Riverdance.
Boosey & Hawkes is pleased to announce a worldwide publishing agreement with Bill Whelan, composer of the Irish dance phenomenon Riverdance. The agreement covers new works by Whelan, including a new Riverdance Symphonic Suite, as well as global administration and promotion of the McGuiness Whelan Music Publishing catalogue.
Under the deal, Boosey & Hawkes will release over 25 titles in print as well as pitching Whelan's music for synchronisation in film, TV and advertising and making the orchestral works available for performance and new choreography. In addition to the Riverdance Symphonic Suite, first performed by the RTE Concert Orchestra in Dublin last year, Whelan's concert works include The Seville Suite, commissioned for Ireland's National Day at Expo '92 in Seville, and The Connemara Suite, premiered in Carnegie Hall in New York in 2005 and including the popular Inishlacken movements for violin, fiddle and string orchestra.He is currently writing a flute concerto for performance in 2014 by Sir James Galway and is recording an album of new music as part of a large-scale theatre project involving an international choir, instrumentalists and dancers.
Since its first performances in 1994, Riverdance's infectious blend of Irish dancing and Celtic-inspired music has won it continuing acclaim. Seen as a live show by over 22 million people in 46 countries and by 2 billion global TV viewers, Riverdance toured China recently with spectacular success and celebrates its 20th anniversary next year with tours in Germany, Austria, Netherlands, Belgium, France, Russia and the UK. Bill Whelan's Riverdance album received the 1997 Grammy Award for 'Best Musical Show Album'. The album is a certified Platinum record in the US, Ireland and Australia.
Janis Susskind, Managing Director, Boosey & Hawkes comments: "As Riverdance continues to thrill audiences internationally, we look forward to developing new projects with Bill Whelan and expanding the reach of his music into the world's concert halls."
Bill Whelan comments: "I am much looking forward to this new collaboration with the team at Boosey & Hawkes and the potential for my orchestral music to reach new audiences."
For further information about Bill Whelan's works visit www.boosey.com/whelan.
Also visit www.billwhelan.com and www.riverdance.com.

Press contact:
David Allenby (Head of Publicity & Marketing)
[email protected] 020 7054 7253


This press release is also available as a PDF


About Bill Whelan
Born in Limerick in 1950, Bill Whelan has composed extensively for theatre, dance, film and the concert stage. His work in film includes Dancing At Lughnasa, Some Mother's Son and Lamb. Music for television includes The Seven Ages, Sean Ó Mordha's history of the Irish State. He was appointed composer to the W.B. Yeats International Theatre Festival at Dublin's Abbey Theatre in 1989, writing original music for 15 Yeats plays. His adaptation of HMS Pinafore received a Laurence Olivier Award nomination. Bill's production and arranging credits include U2, Van Morrison, Kate Bush, Richard Harris, Planxty, The Dubliners and many traditional world musicians and performers. Classical compositions include a recent work for violinist Vanessa-Mae.
Bill Whelan is a member of the Boards of Berklee College of Music in Boston, The University of Limerick, Crash Ensemble and Music Generation, the newly established music education body for Ireland. He was recently appointed adjunct Professor to Trinity College Dublin's School of Drama, Film and Music. He is a Fellow of the Royal College of Music and is on the governing body heading the programme for Limerick City of Culture in 2014.
> Further information on Work: Inishlacken

Boosey & Hawkes Composer News