Robin Holloway: Phaeton's Journey for trumpet and orchestra
(December 2018)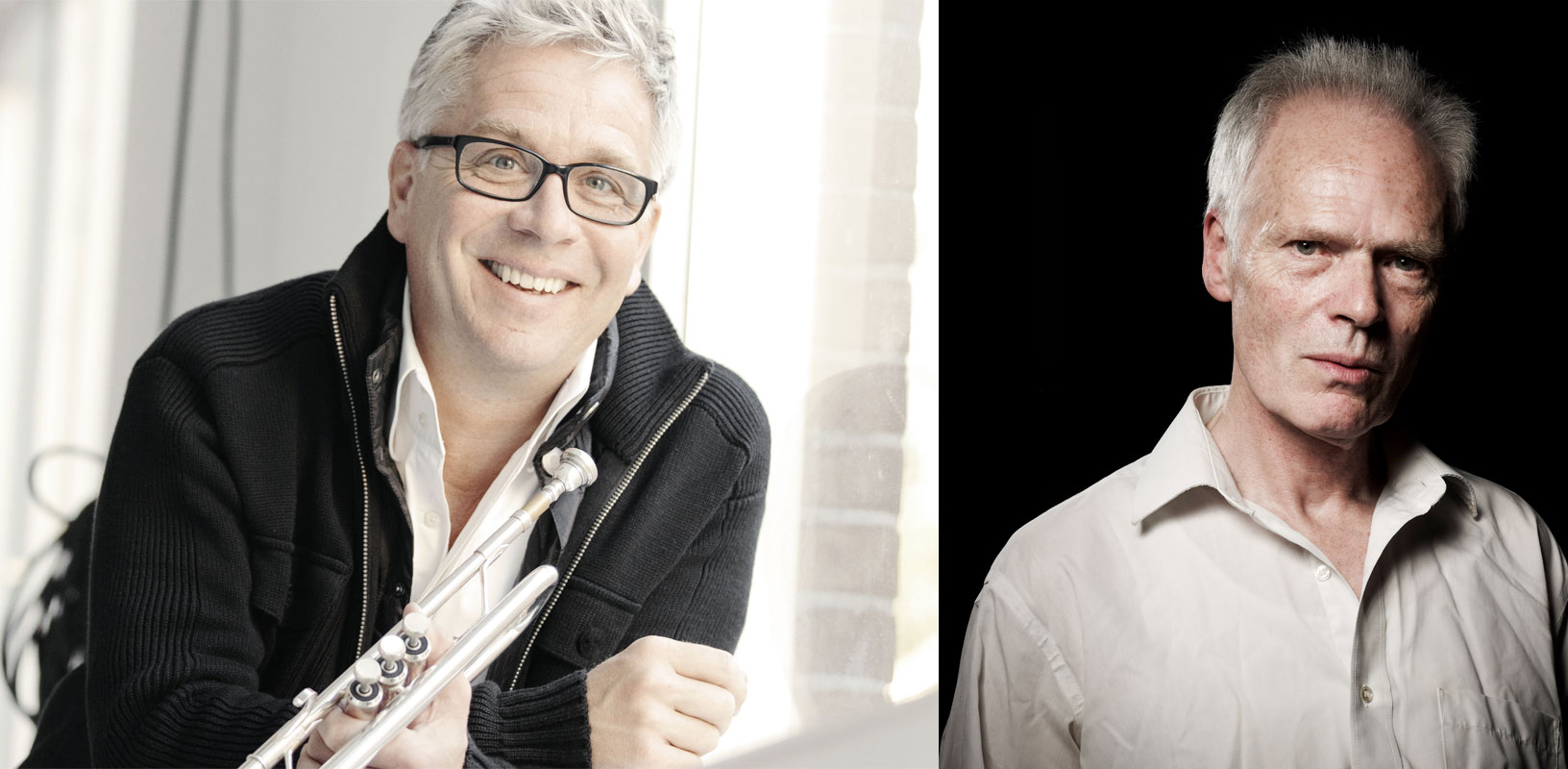 Håkan Hardenberger is soloist in Robin Holloway's new concertante work for trumpet and orchestra, Phaeton's Journey: Son of the Sun, premiered by the BBC Philharmonic in February.
The son of Apollo and his fateful journey across the sky is the subject of Robin Holloway's new concertante work for trumpet and orchestra, premiered with Håkan Hardenberger as soloist. Commissioned by BBC Radio 3, Phaeton's Journey: Son of the Sun receives its first performance at Bridgewater Hall in Manchester on 23 February at 7.30 pm with the BBC Philharmonic and John Storgårds on the rostrum. The concert will be recorded for broadcast on Radio 3 on 1 March. A pre-concert event in Bridgewater Hall at 6.30 pm features additional works by Robin Holloway, introduced by the composer himself.
Holloway's new score is the second in a planned series of concertante works inspired by Ovid's retelling of Greek myths in his Metamorphoses. The first work, Europa & the Bull, was composed for tuba and orchestra, receiving its first performances by the Royal Liverpool Philharmonic Orchestra in 2015 and San Francisco Symphony in 2017. Holloway describes the programme behind the new 25-minute work as "almost Straussian in detail". As the composer explains, it is "an ancient tale of rashness and overweening followed by inevitable disaster. Phaeton, son of Apollo the Sun-God by a mortal woman, seeks his divine father's recognition and love. Yes, I acknowledge you my son. So, grant me my wish. Anything! To drive your chariot for one day in its course from dawn to night. Anything but that! But the boy insists: the father has sworn; and inspite of increasingly desperate pleas cannot dissuade the foolish desire for vindication, recognition, power, love.
"So, Phaeton harnesses the chariot to its four horses and sets out to traverse the day and the sky. At once clear that he can't control them: the chariot dips low, setting the seas boiling, provoking Neptune's rage; it sets the earth alight, provoking the lament of the Earth-Mother. Swinging highwards, it threatens the heavens, angering Jove, who casts a thunderbolt to topple the headstrong youth. Phaeton plunges to his death on Earth, and is mourned by his mortal mother and sisters and by his immortal father.
"This story seems a natural for the trumpet! The soloist/protagonist represents both father and son: the orchestra covers the journey the Zodiacs, the ocean, the Earth, the Heavens and the Mourning/Apotheosis at the end."
2018 has seen celebrations for Holloway's 75th birthday, including the recent premiere in Cambridge of a new chamber ensemble work Autumn Music, completing his cycle of sextets across the four seasons. Recordings have included a disc of chamber music on the Sheva Contemporary label (SH208) and most recently a new disc of songs coupled with Souvenirs de Monsalvat for piano four hand on Delphian (DCD34216).
> Further information on Work: Phaeton's Journey: Son of the Sun
Photos: Marco Borggreve/Charlie Troman

Boosey & Hawkes Composer News