Robin Holloway orchestrates Britten's Winter Words
(June 2021)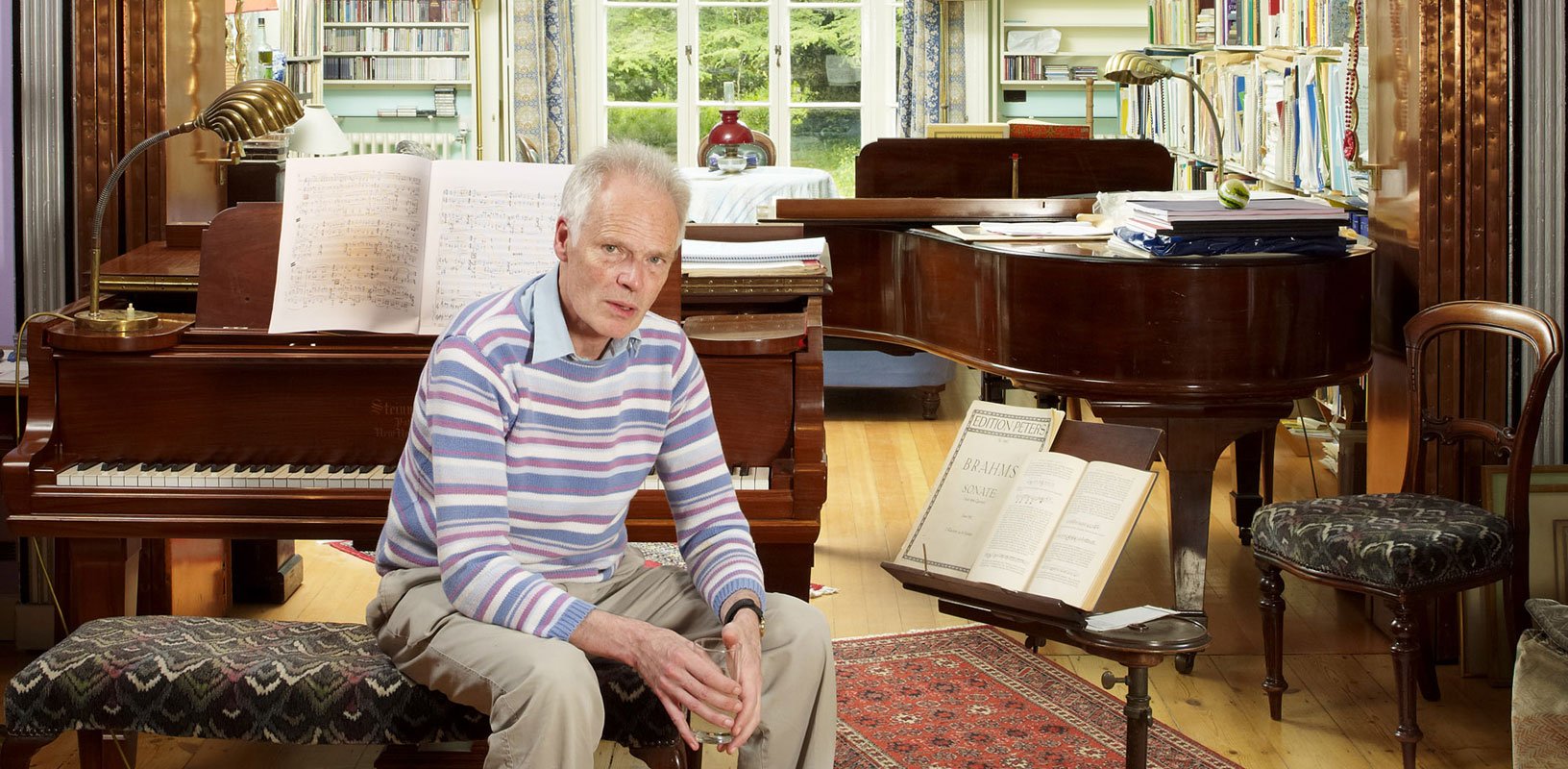 Edward Gardner conducts first performances in July of Robin Holloway's new orchestration of Britten's Winter Words, with tenor Nicky Spence and the London Philharmonic Orchestra.
Summer at Snape, very much in the spirit of the Aldeburgh Festival, plays host to the world premiere of Robin Holloway's new version of Benjamin Britten's masterly song cycle Winter Words, scored for tenor and chamber orchestra. Two sold-out performances at Snape Maltings on 11 July (3.00 and 7.00 pm) are followed by two performances at Saffron Hall in Saffron Walden on 17 July (5.30 and 8.00 pm), all featuring tenor Nicky Spence and the London Philharmonic Orchestra conducted by Edward Gardner.
Robin Holloway writes in his programme note how "Winter Words has long been my favourite of Britten's song-cycles with piano: he and Hardy seem made for each other; the affinity with nature and the feeling for humanity… Hardy's satire too also suits: and above all the bruised pessimism of the closing number with its cry for release from the agonies of consciousness."
Holloway describes how his "instrumentation aims to enhance with fidelity the piano-originals, and possibly to capture some resonance of the composer's incomparable playing. The "violin"-part in the Convict cameo is perfectly conceived for the violin, though here I have discretely amplified the sound with touches of tutti violins and tuned percussion. The marimba is used earlier to depict the wagtail, the xylophone helps evoke the creaking little table, the marimba returns to add a gentle halo to the voice-line in the last song. Transparency is the aim throughout in what must be called an act of ardent hommage."
Rightly regarded as a master orchestrator and arranger, Robin Holloway has been particularly drawn to French and German repertoire. His orchestration of Debussy's two-piano work En blanc et noir has been performed internationally and recorded while his expanded arrangement of Debussy's Verlaine settings C'est l'extase has been sung by Renée Fleming. Other colourful orchestrations of French music by Holloway include a chamber orchestra-sized rescoring of Chabrier's Bourrée Fantasque created for the composer's centenary in 1994.
It was Chabrier's affectionate transcriptions of Wagner's music that led Holloway to compose Wagner Nights, an orchestral fantasy on themes from Parsifal, full of Gallic charm, waltz rhythms and sumptious orchestration. Holloway has long explored the music of Schumann in reworkings and reimaginings, ranging from Scenes from Schumann and Fantasy Pieces, through his Reliquary on the setting of texts by Mary Queen of Scots, to his orchestrations of the Canonic Studies and Brahms's Schumann Variations.
Alongside the new Britten orchestration, a recent recording forges further links with Aldeburgh and the voice of Peter Pears. Holloway composed Moments of Vision after hearing Pears perform as a speaker at the 1983 Aldeburgh Festival, creating a song cycle for narrator, piano trio and percussion, setting texts by Virginia Woolf, Walter Pater, Rilke and Siegfried Sassoon. Sheva Contemporary's new recording features the voice of Benjamin Harris, the Avant Trio and percussionist Peter Britton, with Moments of Vision coupled with Holloway's recent Piano Trio op.129 dating from 2018.
> Further information on Work: Winter Words
Photo: Charlie Troman

Boosey & Hawkes Composer News