Rouse's Final Symphony Deemed a "Masterpiece"
(November 2019)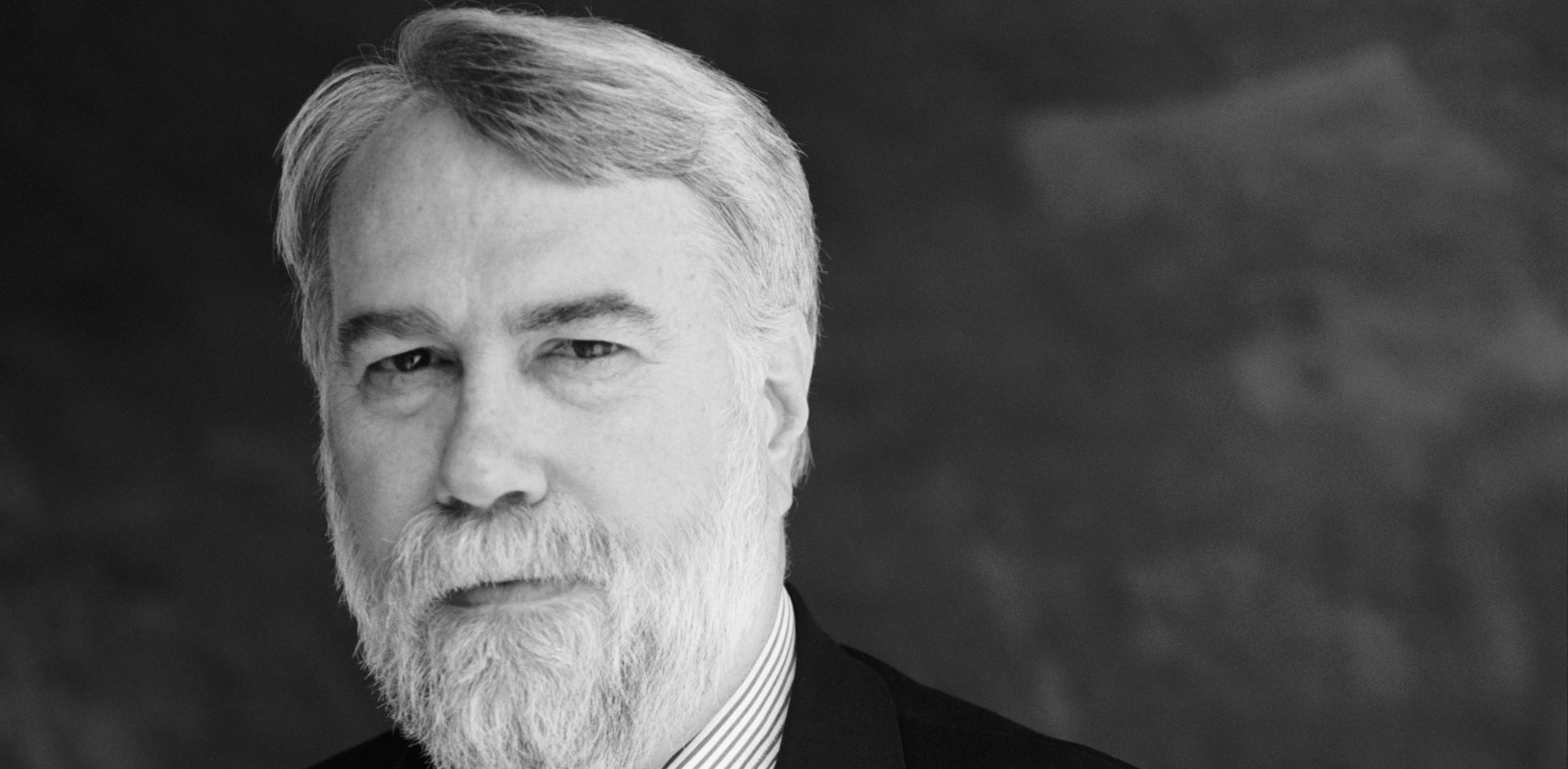 Premiered by Cincinnati Symphony Orchestra and Louis Langrée on October 18, Rouse's Symphony No. 6 was roundly praised as one of the late composer's finest works.
Christopher Rouse, who passed away last September, is remembered as one of America's greatest symphonists. His final work, Symphony No. 6, received its world premiere with the Cincinnati Symphony Orchestra and Louis Langrée. Critics from across the country traveled to hear what is now being deemed one of Rouse's finest works and a masterpiece of the 21st century.
The overwhelmingly positive press took note of the high level of craftsmanship that Rouse was known for his whole career, as well as several other characteristic "Rouse" features: a great dose of personality, references to other composers' works (in this case Mahler), and a spotlight on an unusual instrument (the fluegelhorn here), used to great effect.
The New York Times wrote: "If you listen closely enough, all of Mr. Rouse—contemplative elegy, rowdy playfulness, eclectic homage—is in this score, masterfully orchestrated and transparently rendered. Twenty-five minutes long, it has the sweep of Mahler but the concision of poetry."
The work's final passages feature a low-E drone in the basses, which Rouse refers to as "a lifeline" that "continues and continues ... until it stops." The New York Times described this abrupt cut off as "a dissipating breath."
Read on for a summary of the critical acclaim for Rouse's Symphony No. 6.
New York Times
"It's a haunting and profound farewell, though not one of maudlin anguish or tearfulness. If you listen closely enough, all of Mr. Rouse—contemplative elegy, rowdy playfulness, eclectic homage—is in this score, masterfully orchestrated and transparently rendered. Twenty-five minutes long, it has the sweep of Mahler but the concision of poetry. The Sixth, like its composer, is also extremely likable: warmly received by the audience at Music Hall here, as I imagine it would be anywhere else."
The Classical Review
"Speaking of this final work, the composer said "My main hope is that it will communicate something sincere in meaning to those who hear it." Christopher Rouse's Sixth Symphony does that with great feeling, sterling craft and economy and concentrated dramatic impact in a work that should quickly become a repertory standard. Rouse's Sixth is not only arguably the finest of all his works in the genre but among the handful of truly great symphonies written by an American composer."
Classical Voice America
"But in the Sixth symphony, complexities have been transformed to a work of economy and transcendent beauty. It is a stunning summation – and one of the finest new works heard in Music Hall in decades. Sophisticated yet instantly accessible, it is sure to maintain an important place among symphonic masterpieces of the 21st century."
Cincinnati Business Courier
"Rouse's Sixth Symphony has elements of tragedy, with heaven-rending climaxes of shattering impact. But there was also evidence of the composer's love of life in moments of sincere beauty and lightheartedness. Written with exquisite care, it was one of the finest new works premiered in Music Hall in memory and seems destined to become known as one of the symphonic masterpieces of our time."
> Further information on Work: Symphony No.6
Photo: Jeffrey Herman

Boosey & Hawkes Composer News