Rouse's String Quartet No. 3 Premieres with Calder Quartet
(May 2010)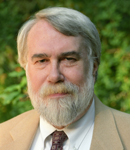 Christopher Rouse's String Quartet No. 3 will be premiered by the Calder Quartet on Friday, June 18, at the International Festival of Arts & Ideas in New Haven, CT, as part of a two-day celebration of Rouse's music.

Rouse will be honored with two concerts. For the June 18 concert, entitled "Christopher Rouse: Transfiguration," the Calder Quartet will perform the premiere of String Quartet No. 3 and a reprise of Rouse's String Quartet No. 2, which they presented at the International Festival of Arts & Ideas in 2006. To complete the evening's tribute Rouse's chamber ensemble repertoire, the Calder Quartet will be joined by flutist Tara O'Connor, clarinetist Michael Byerly, and harpist Bridget Kibbey. The septet will perform Compline, and the Yale Percussion Group will perform Kuka Ilimoku and Ogoun Badagris.

The following evening, on Saturday, June 19, the Festival will explore the influence of Mr. Rouse on the work of three of today's leading composers, Kevin Puts, Marc Mellits and Michael Torke, all former students of Rouse. The program, entitled "The Rouse Effect: The Next Generation," will include three sets of new music, one focusing on each composer. The performers will include cellist Felix Fan and pianist Andrew Russo from the group Real Quiet, violinists Benjamin Jacobson and Andrew Bulbrook of the Calder Quartet, Tara O'Connor, and Michael Byerly.

String Quartet No. 3 was commissioned by the International Festival of Arts & Ideas together with the Calder Quartet, Carnegie Hall, the Santa Fe Chamber Music Festival, La Jolla Music Society for SummerFest, and the Barlow Endowment for Music Composition at Brigham Young University. The commission was also made possible by the Chamber Music America Commissioning Program through funding generously provided by the Argosy Foundation Contemporary Music Fund.

Looking ahead to July 2, Aspen Music Festival presents Rouse's Odna Zhizn, written for the New York Philharmonic's opening season with Alan Gilbert.

Photo credit: Jeffrey Herman

Boosey & Hawkes Composer News