Sean Shepherd Delves into Climate Crisis with Melt and Sprout (World Premiere) at Cabrillo Festival
(July 2021)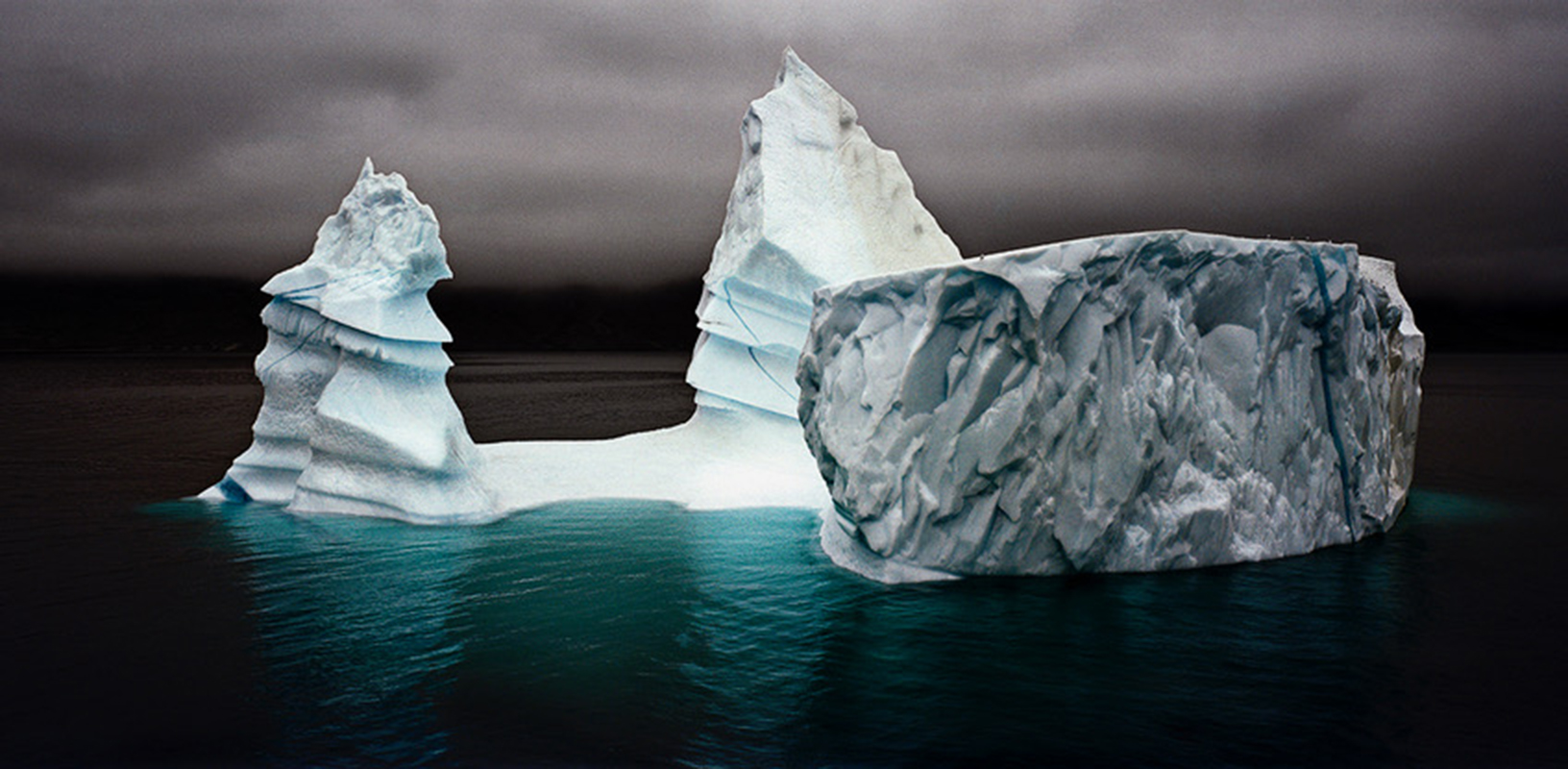 The Cabrillo Festival of Contemporary Music premieres Sean Shepherd's Sprout on a virtual program alongside the composer's 2018 orchestral work Melt.
Environmentally concerned composer Sean Shepherd has been pouring his reflections about the climate crisis into his recent works. Two new orchestra works, Melt (2018) and Sprout (2021), explore different sides of the global issue—despair and hope, respectively—and are presented together on a climate-themed program as part of the Cabrillo Festival of Contemporary Music's virtual season on August 8 at 7pm PT. Performed by the Cabrillo Festival Orchestra and conductor Cristian Macelaru, the virtual concert experience pairs Shepherd's orchestral works with imagery by photographer Camille Seaman and animation artists David Murakami and Sam Clevenger.
> Watch Sean Shepherd's Melt; Sprout (world premiere)
Co-commissioned by the Cabrillo Festival and Grand Teton Music Festival, Melt laments the gradual but certain loss of glaciers in Grand Teton National Park. Written from the perspective of a powerless bystander, the music is composed in a single slow movement, approximately 12 minutes long—separated by tempo indications marked "Frozen," "Drowning," "Liquid," and "Final." The Cabrillo Festival Orchestra first performed Melt in 2018. For this virtual presentation, the archival recording is set to images and video by renowned National Geographic photographer Camille Seaman.
Alongside Melt, the program features the world premiere of a sequel piece, Sprout. Like its predecessor, the five-minute work explores themes of environmentalism, this time through a hopeful reflection on the resilience of forests after a wildfire. With its home in Santa Cruz County, the Cabrillo Festival was deeply affected by the wildfires of 2020, and Sprout is one of a series of commissions by the festival that calls attention to the dire consequences of the climate crisis, with more works on the theme to be premiered in 2022.
While Melt was written from a place of hopelessness, Sprout shows us a glimmer of hope. Shepherd explains that seeing the redwood forests sprout new growth after the destruction of the wildfires reminded him that "nature will not go down without a fight."
Shepherd states: "Sprout mirrors a natural forest cycle – growth, stasis, decay, regrowth; short of utter destruction, it stops for no person. Where time is relative and decades are undone in minutes and vice-versa, the scale of this cycle is anything but human. Hauntingly beautiful and awesome indeed."
Sprout is presented in two versions, one composite film of the virtual orchestra, edited by percussionist Svet Stoyanov, and one which brings the tree's growth cycle to life through an animation by artists David Murakami and Sam Clevenger.
> Further information on Work: Sprout
Photo: Camille Seaman

Boosey & Hawkes Composer News