Sebastian Currier Draws on Beethoven's Lesser-Known Eighth Symphony in New Orchestral Work
(October 2021)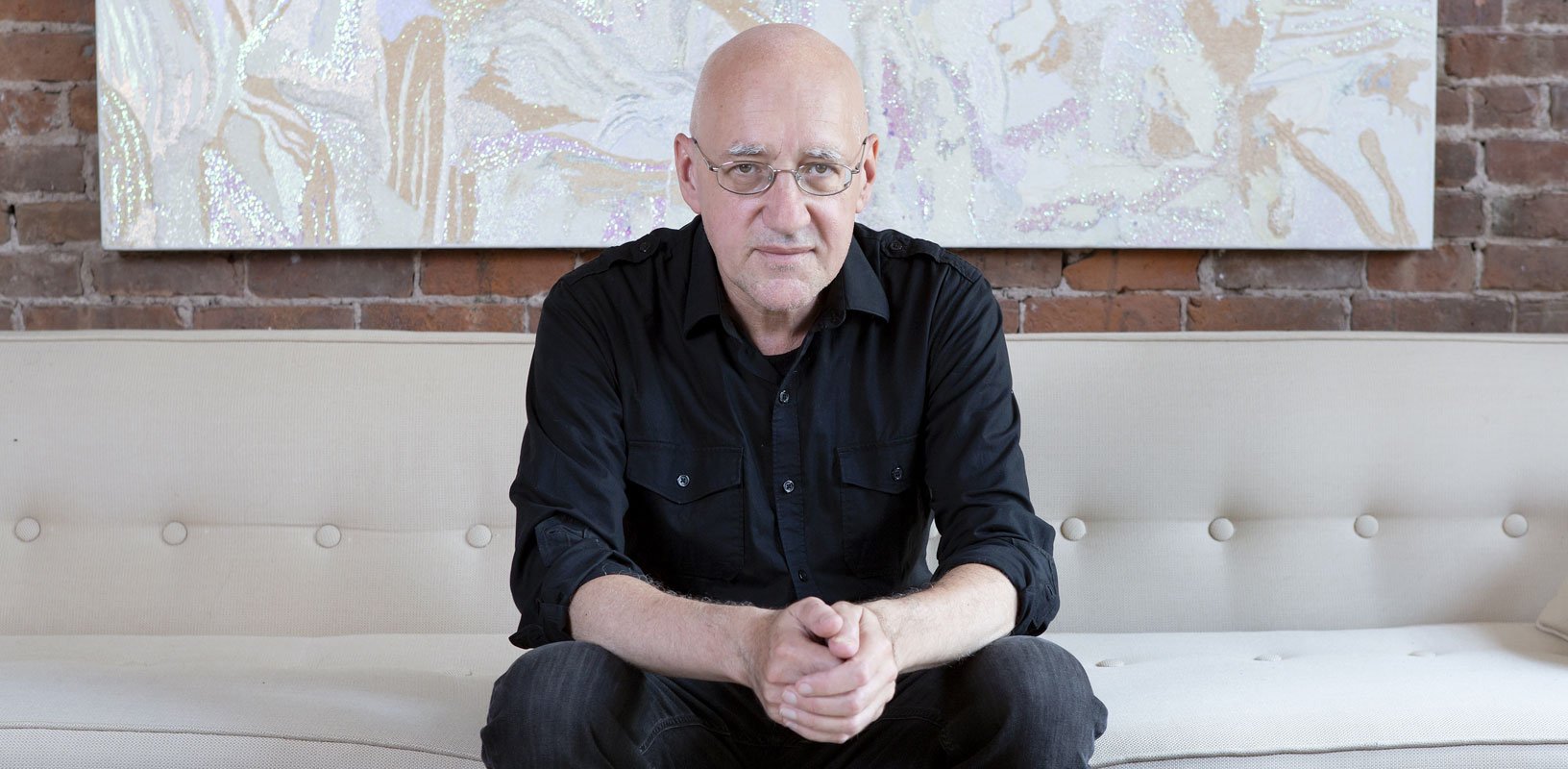 Sebastian Currier's Beethoven-inspired orchestral work, Track 8, receives its long-awaited debut with the Cincinnati Symphony Orchestra and conductor Louis Langrée on November 19-20.
Sebastian Currier's new orchestral work, Track 8, sees the composer drawing connections to Ludwig van Beethoven's Eighth Symphony, a lesser-known work by the Classical titan. Originally commissioned by Cincinnati Symphony Orchestra to premiere in April 2020 as part of Beethoven's 250th anniversary celebrations, Track 8 receives its world premiere on November 19-20, conducted by Louis Langrée.
Reflecting on Beethoven's writing, Currier explains: "It's sort of like Shakespeare—the voices of the characters are so modern that they seem to relate to things that you think about and care about. It's uncanny. Beethoven said something universal in a way that just connects."
It's this relevance and vitality that makes Currier feel so comfortable playing with and "remixing" Beethoven's symphony. Currier likens his relationship to the piece as being like a jazz composer who creates something new by varying or elaborating on a standard tune: "I thought of it as part of that tradition, but where a jazz composer looks back 20 years, I'm looking back 200 years and using something that feels very much a part of my musical life because I grew up with the stuff."
> Read Boosey's full interview with Currier about Track 8.
While Currier has been inspired by other music from the past, he has never connected with a piece so literally before. Track 8's four movements—"Signposts," "Metronome," "Stretched Time," and "Source Code"—correspond to the four movements of the Beethoven symphony through paraphrasing and direct quotation. As he puts it, "I was aware of the power of hearing these little fragments of quotes, and so I wanted to explore the ways I could lead up to them and follow them and re-contextualize them, and change their meaning through that new context."
Currier also bridged the gap between himself and Beethoven by searching for inspiration from the mid-point between them. In his second movement, "Metronome," Currier brings together two seemingly disparate sound worlds from the earlier 20th century, an Irving Berlin song and an excerpt from Webern's Six Pieces for Orchestra, op. 6. He explains, "I'd never done that sort of collage of making something new by bringing together two pre-existing pieces like that. On the surface they seem extraordinarily different, contrary aesthetics, but maybe they are not as far apart as you think. You just need to imagine it ... The Webern has this very quiet ostinato figure with these chords going back and forth, and it forms an accompaniment with this fractured version of the Irving Berlin. And then there's not that much tension there. One has to just find the way to do it, and it's waiting for you there."
OTHER NEWS: On February 27, 2022 the Network for New Music Ensemble and conductor Jan Krzywicki premiere Sebastian Currier's Waves, for voice, ensemble, and video, inspired Virginia Woolf's The Waves. Then, ensemblenewSRQ performs Waves on April 18, 2022.
> Further information on Work: Track 8
Photo: Jennifer Taylor

Boosey & Hawkes Composer News