Sebastian Currier: reviews of violin concerto Aether in Boston
(June 2019)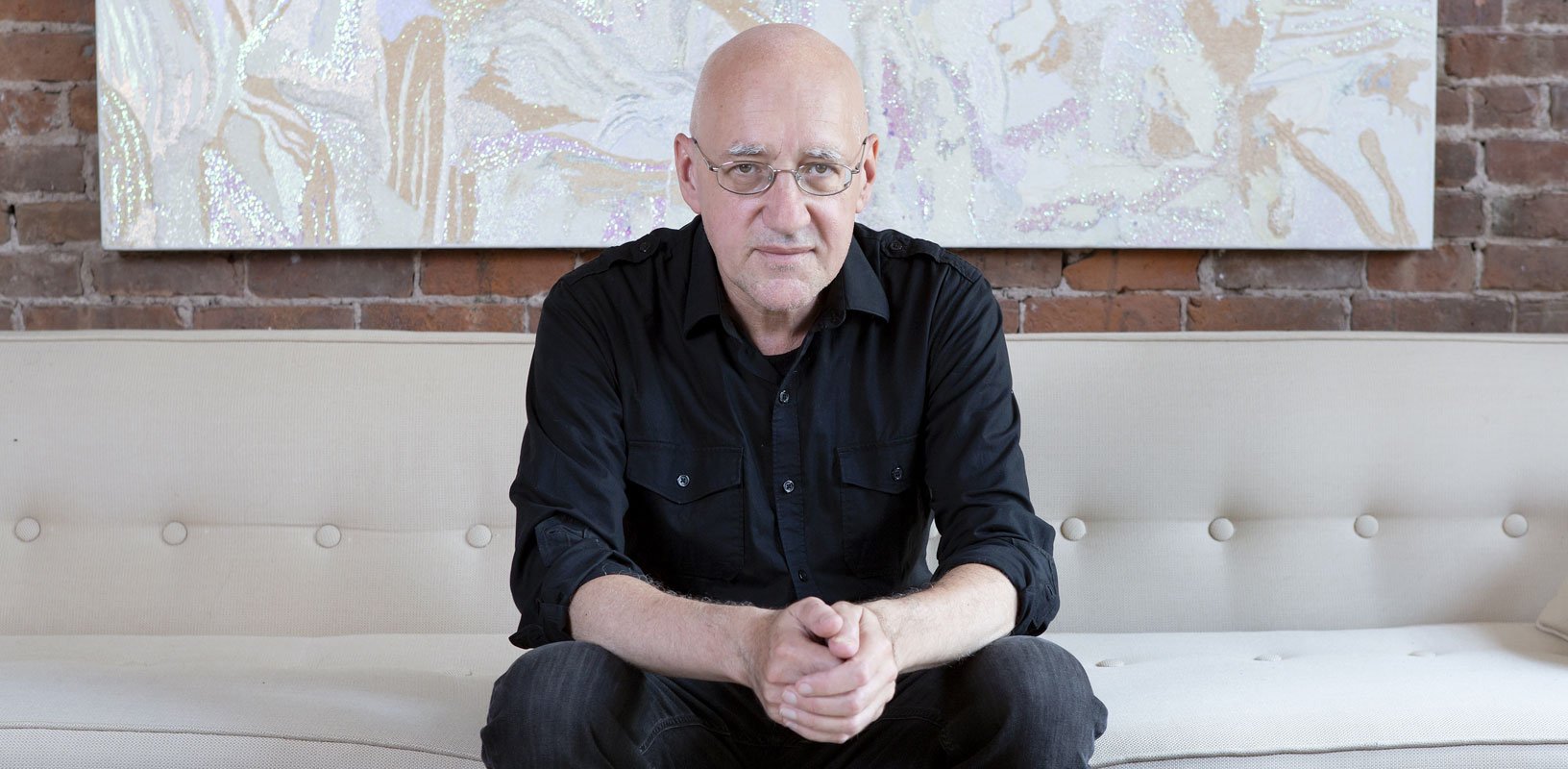 An airborne new violin concerto by Sebastian Currier, Aether, received first performances in May with Baiba Skride as soloist in Boston and Leipzig, with a further appearance planned for Amsterdam in October.
Sebastian Currier's new violin concerto, Aether, is a cross-Atlantic commission shared between the Boston Symphony Orchestra and Leipzig Gewandhaus Orchestra, both led by conductor Andris Nelsons with Baiba Skride as soloist. First performances took place in Boston and Leipzig last month, and the work travels on to Amsterdam in October for an appearance in the ZaterdagMatinee series at the Concertgebouw with the Netherlands Radio Philharmonic conducted by Karina Canellakis.
Currier is particularly acclaimed for his writing for strings, with Aether being his third violin concerto, following Chamber Concerto for violin and strings and Time Machines written for Anne-Sophie Mutter and the New York Philharmonic. The composer is equally active writing string-based chamber music: this March saw the premiere of his new Ghost Trio written for Mutter with cellist Daniel Muller-Schott and pianist Lambert Orkis.
As Currier explains, "the word 'aether' itself looks back to Greek mythology. It means 'pure, fresh air' and was thought to be the air of the upper atmosphere, the air the gods breathed. With Einstein's theory of relativity the concept became outmoded, but it still lingers as a term referring to something remote, mysterious, invisible, and out of reach." 
This invisible substance, that was historically thought to pervade all the universe between celestial bodies, takes musical form in Currier's work with mysterious, distant chords in strings with the woodwind making ephemeral air sounds. Against this surrounding backcloth are placed the four primary movements of the concerto.
"A traditional concerto on one hand, the work segues from delicate passages to brief episodes of explosive intensity... a contemplative score, arresting and mesmerizing in effect."
Boston Classical Review
"The final cadenza was a thing of raging beauty, a last shout before the violin was subducted into the rising aether... the hall overflowed with applause."
Boston Globe
Boston also played host in February to the premiere of Currier's new 'moonstruck' work for soprano and chamber ensemble, performed by Boston Musica Viva. Eleven Moons employs texts ranging from Mary Shelley's Frankenstein and Edgar Allan Poe, through the Upanishads to Wikipedia and Neil Armstrong. The composer describes how the moon "has captured the imagination of humankind since our beginnings" playing roles "in countless mythologies and religions, associated with love, insanity, beauty, mystery, supernatural forces, alien beings. Humans have, over the years, projected all their fears, desires, and fantasies onto this bright form in the night sky."
> Further information on Work: Aether
Photo: Jennifer Taylor

Boosey & Hawkes Composer News