Six classic Britten films by Tony Palmer in a new box set
(November 2017)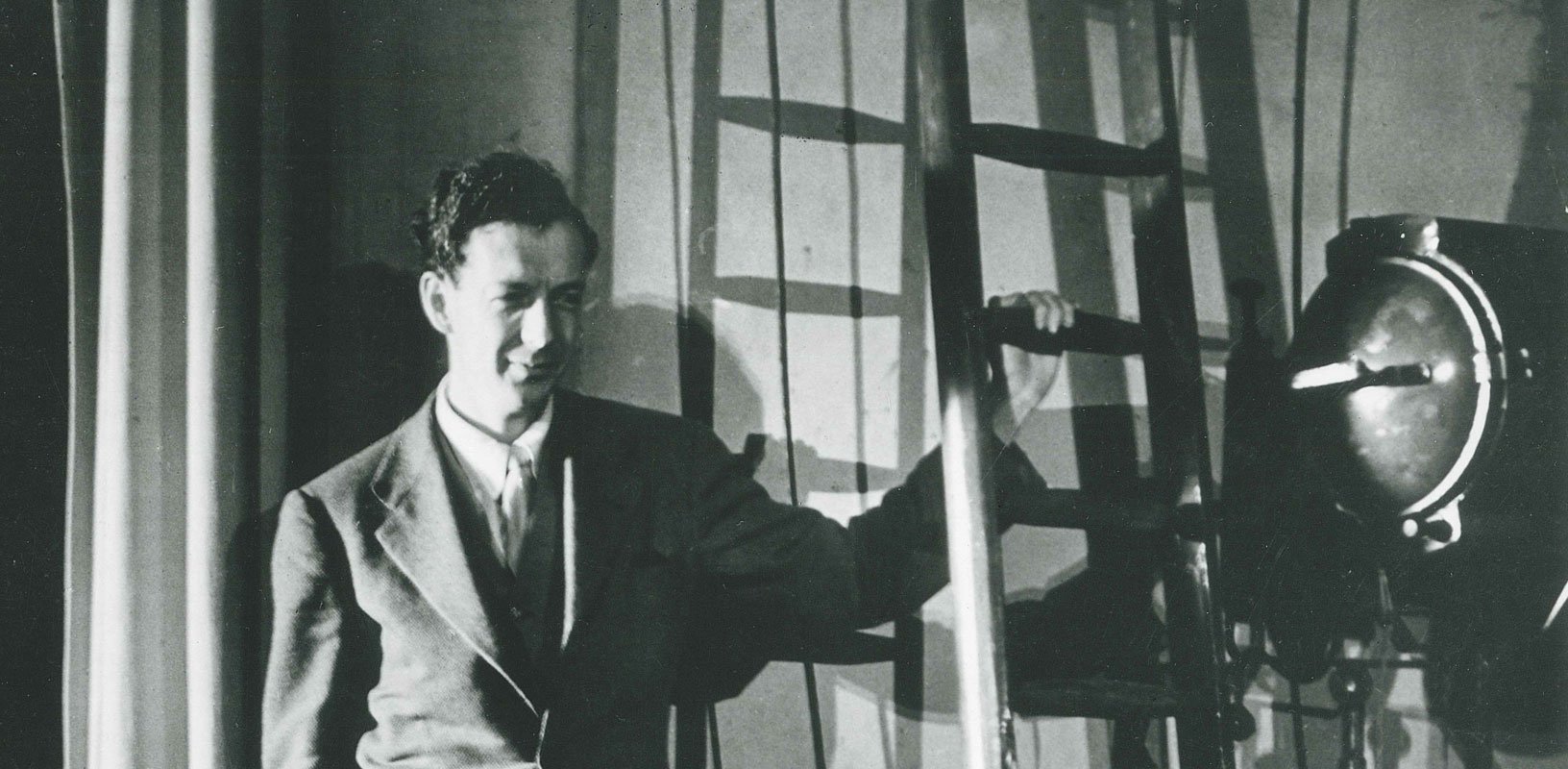 A special collection of Tony Palmer's classic films about Benjamin Britten and his music are included in a new box-set of 6 DVDs, together with a historic recording on CD and a lavishly illustrated 72 page booklet.
Tony Palmer's new box-set, entitled simply BRITTEN, brings together all his multi-award-winning Italia Prize work with and about the great composer - 6 DVDs, a historic CD recording of the Young Person's Guide to the Orchestra conducted by Malcolm Sargent, and a 72 page booklet, 'Britten in his own Words', including the famous Aspen Speech, illustrated by over 80 photos, many not published before.

> Buy the new box set, on exclusive online sale from The Shop at Boosey.com.

Finally bringing together all of Tony Palmer's prize-winning films about Benjamin Britten, this box-set represents a lifetime of study about the great composer, beginning not least with a common background of Lowestoft, where Britten was born and Palmer went to school.

But the box-set has several extra goodies – beginning with a beautifully restored version of the famous 1946 film Instruments of the Orchestra for which Britten wrote what became known as the Young Person's Guide to the Orchestra, a score written incidentally at astonishing speed between Christmas Eve and New Year's Eve. Plus also a CD of the first ever commercial release of the music (the first of nearly 300 !!), originally recorded on 5 sides of 78 rpm shellac discs. The quality of this recording, with the Liverpool Philharmonic conducted by Malcolm Sargent, remains exemplary.

Perhaps most valuable of all is a book which contains more-or-less every word that Britten said to Palmer in various interviews which, together with a reprint of the 1964 Aspen Speech, provide a unique insight into the mind and method of Lowestoft's most famous son. And Sue Phipps, Pears' niece, effectively Britten's manager for the last 20 years of his life and interviewed over several days by Palmer for the 2013 anniversary film Nocturne, reveals the inner man, his demons and his triumphs. "His was a story of pain, the pain of being alive," she says. "One of the most brilliant anti-war documentaries I have ever seen," wrote Andrew Billen in The Times. "It could change millions of minds about Britten. An absolute masterpiece, definitive, original and very moving."

John Ardoin, reviewing Palmer's 1979 film A Time There Was in The New York Times, summed up why this new box-set is essential: "Not only is Palmer a master of the medium, but this is the most absorbing film ever made about a composer, how he worked, what he thought and what made him what he was. It is as important as any book written on the man and his music."

"Palmer is thrilling, controversial, occasionally outrageous, but with profound musical insights."
Sir David Attenborough


BRITTEN includes:


1: Britten and his Festival
2: The Burning Fiery Furnace
3: A Time There Was
4: Death in Venice
5: Nocturne
6: Instruments of the Orchestra

Plus: a CD of the first ever 1946 recording of what became known as The Young Person's Guide to the Orchestra, performed by the Liverpool Philharmonic conducted by Malcolm Sargent.

Boosey & Hawkes Composer News