Spanische Erstaufführung: 7 Deaths of Maria Callas
(March 2023)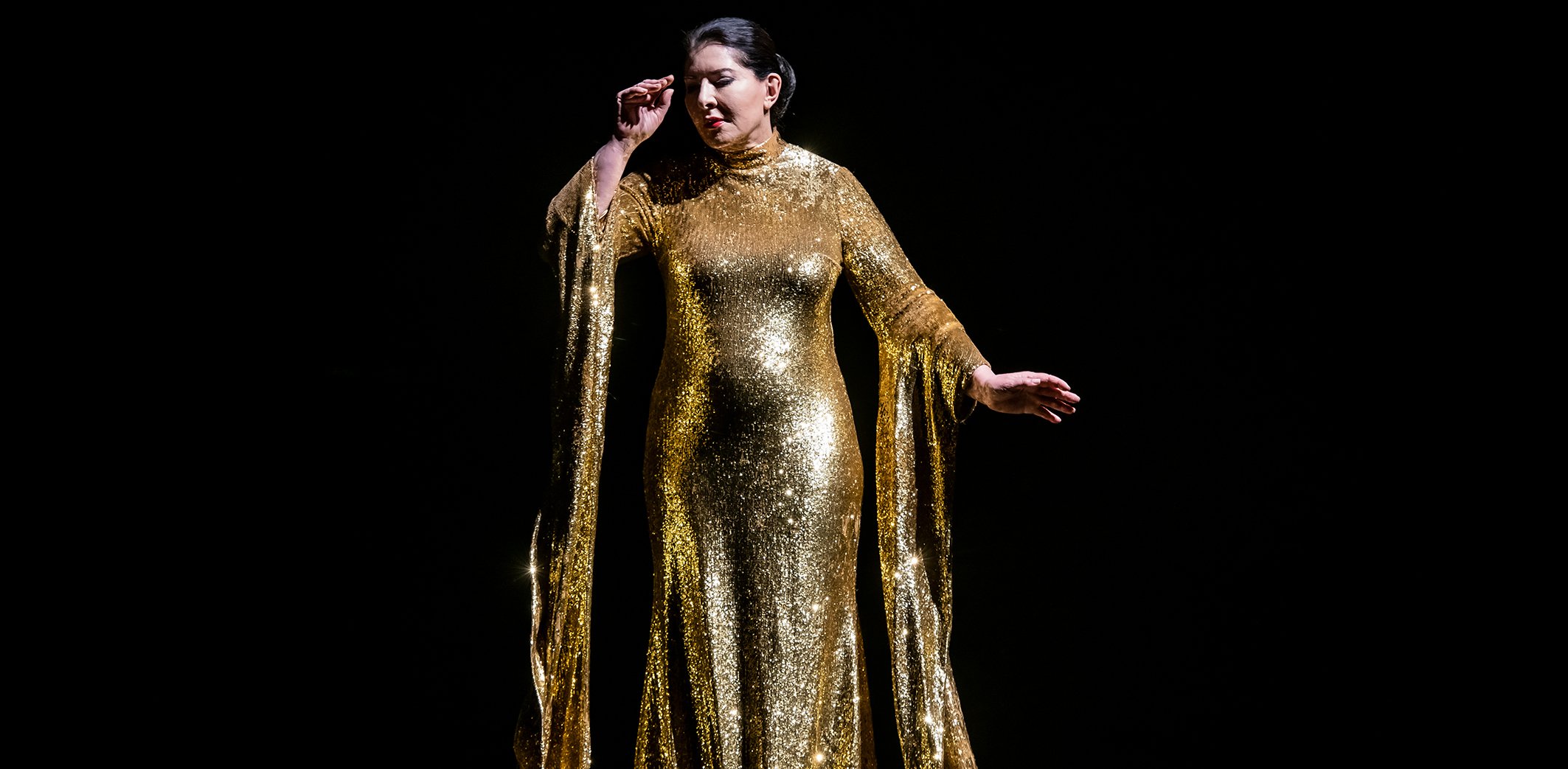 In 7 Deaths of Maria Callas spüren Marina Abramović und Marko Nikodijević der großen Diva nach und charakterisieren sie in sieben Sterbeszenen aus weltberühmten Opern, die eng mit der Callas verknüpft sind. In Barcelona kommt im März erstmals die vollständige Werkfassung zur Aufführung.
Sie ist eine der bekanntesten Sängerinnen der Moderne: Wie kaum eine Zweite hat Maria Callas zu Lebzeiten die Bühnen der Welt geprägt und für die Nachwelt das Bild der "Diva assoluta" geformt. Als die in den USA geborene Griechin im Jahr 1977 verstarb, war sie auf den internationalen Opernbühnen und in unzähligen der großen Opernpartien bereits Hunderte von Toden gestorben. Sieben dieser legendären Sterbeszenen haben die aus Serbien stammende Performance-Künstlerin Marina Abramović und ihr Landsmann, der Komponist Marko Nikodijević, zum Ausgangspunkt für ein eigenes Musiktheater genommen: In 7 Deaths of Maria Callas verweben sie Opernszenen von Vincenzo Bellini, Georges Bizet, Gaetano Donizetti, Giacomo Puccini und Giuseppe Verdi zu einem ebenso faszinierenden wie beklemmenden Psychogramm der Ausnahmeerscheinung Maria Callas.
In 7 Deaths of Maria Callas verkörpert Maria Abramović selbst die von ihr bereits seit Kindertagen verehrte Sopranistin. In vorproduzierten Videoeinspielern ist Abramović, zusammen mit dem Filmschauspieler Willem Dafoe, in den Todesszenen zu sehen, deren Musik live von Sängerinnen und dem Orchester dargeboten wird. Marko Nikodijević und Luka Kozlowacki steuern Zwischenspiele bei, die die einzelnen, schlaglichtartigen Szenen suggestiv miteinander verbinden und ein großes Ganzes schaffen.
2020 in München zur Uraufführung gelangt, war 7 Deaths of Maria Callas seither in Paris, Athen, Neapel, Amsterdam und Berlin zu erleben. Am 9. März folgt die spanische Erstaufführung am Gran Teatre del Liceu in Barcelona, wobei dann erstmals das Werk in seiner vollständigen Gestalt erklingt.
9. März 2023 Barcelona
Spanische EA und Premiere der vollständigen Fassung
Marko Nikodijević:
7 Deaths of Maria Callas
Inszenierung und Performance: Marina Abramović
Musikalische Leitung: Antonio Méndez
mit Gilda Fiume, Vanessa Goikoetxea, Benedetta Torre, Antonia Ahyoung Kim, Rinat Shaham, Leonor Bonilla und Marta Mathéu sowie Chor und Orchester des Gran Teatre del Liceu
Folgeaufführungen am 10. und 11. März
> zur Produktion auf der Seite des Gran Teatre del Liceu
 
> Further information on Performance: 7 Deaths of Maria Callas
> Further information on Work: 7 Deaths of Maria Callas
Foto: Szene aus der Aufführung an der Deutschen Oper Berlin (© Bettina Stöß)

Boosey & Hawkes Composer News