Steve Reich: new Music for Ensemble and Orchestra
(October 2018)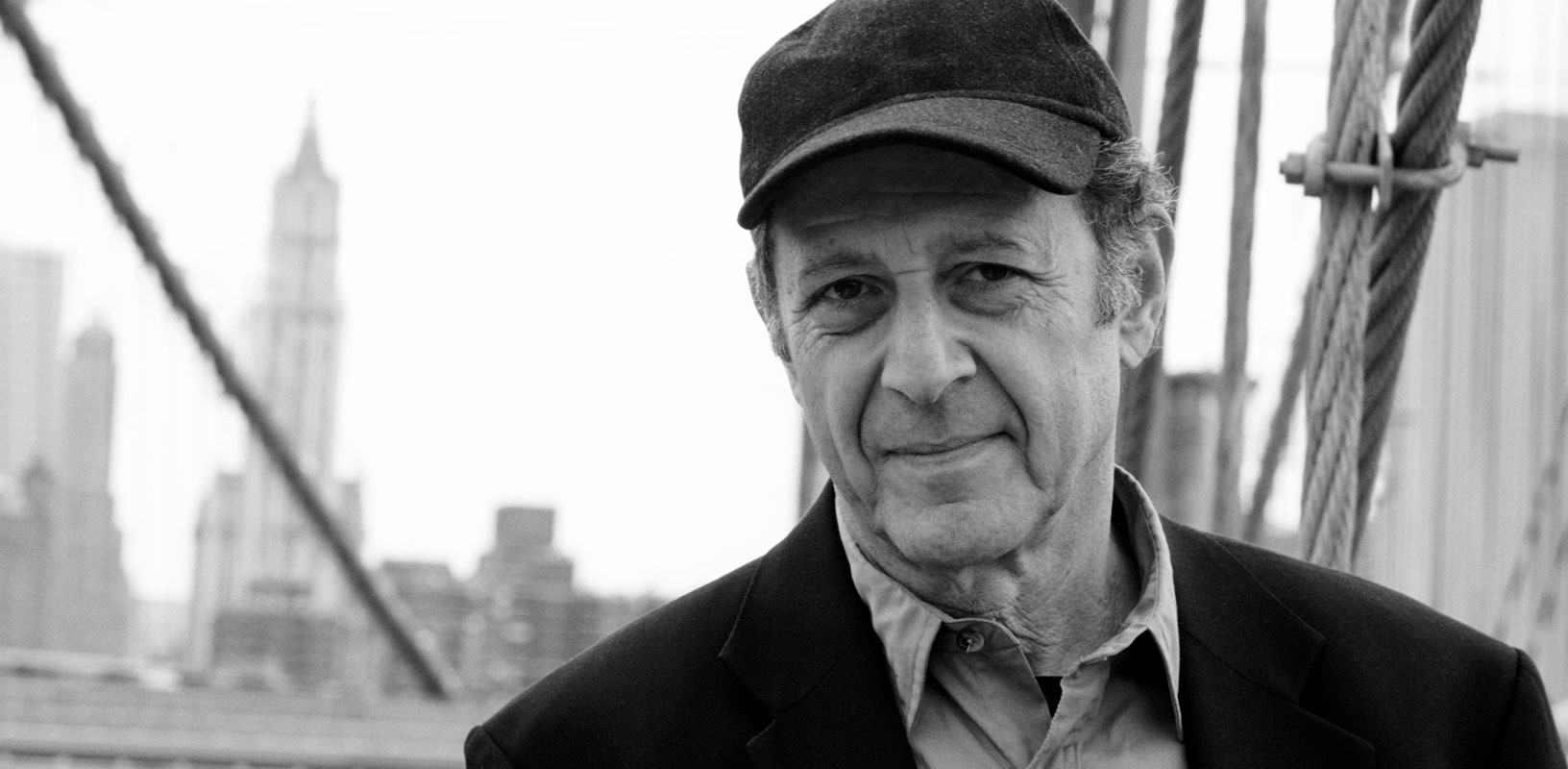 Steve Reich introduces his new score combining ensemble and orchestra, which is premiered in Los Angeles in November and travels to London and Sydney this season.
In 1987 you decided not to write any more for orchestra. Why was this, and what has changed in the past 30 years?
In the 1980s I was starting to write for larger forces beyond the size that my ensemble could tour. Besides The Four Sections and Three Movements my longtime devotion to the poetry of William Carlos Williams led to composing The Desert Music for large orchestra, percussion and chorus in 1984. However, at the premiere in Cologne, it was clear the WDR players and singers were completely out of touch with my idiom and were unable to play it well at all. Shortly afterwards Michael Tilson Thomas conducted the Brooklyn Philharmonic with several members of my ensemble in principal positions. There was an enormous amount of rehearsal time and the result was excellent, as you can hear on the Nonesuch recording from 1984. Nevertheless, the general orchestral outlook for my music was not encouraging, so, at that time, I decided "no more". Now it's over 30 years later and the situation is very different: a lot of the orchestral musicians know my style, particularly the percussionists, and there is a new generation of younger conductors that are well aware of my music and very skilled at performing it. The Desert Music was recently performed by David Robertson in Sydney on the same program as The Rite of Spring - and it was a great success.
Is the score an extension of your works that pit a soloist or group against itself?
Not really. With Music for Ensemble and Orchestra I looked at the orchestral stage and saw that an ensemble very similar to what I usually write for was already sitting there in two horseshoes, with the front strings and the principal woodwinds. These players, together with two pianos and two vibes became my ensemble. For the orchestra I added four trumpets and a string section. The ensemble certainly contains a great deal of melodic interlocking while the orchestral strings have a simpler more harmonically supportive role. The trumpets are often melodic without complex interlocking. I would say the piece is quite different from either the Counterpoint series or the multiple ensemble pieces like Double Sextet and Triple Quartet.
Have you drawn upon aspects of the Baroque concerto grosso?
Bach's 5th Brandenburg Concerto is one of my all-time favorite pieces of music. I love the signature opening broken D major chord played in double sixteenths, the canonic writing between the flute and principal violin and the way motivic fragments are thrown back and forth – these features are alluded to in some of the details of Music for Ensemble and Orchestra. However I don't follow the integrated exchange of material between Concertino and Ripieno groups like Bach does. My orchestra mainly provides harmonic support for what the ensemble is doing, so their functions are distinct.
How do you decide on a language and shape for an abstract work like this?
The shape of the piece is formed into five movements determined by the speed of the pulse in the pianos. The tempo is fixed but the speed varies from movement to movement via different note values: 16ths, 8ths, quarters, 8ths and 16ths. A five moment arch form is rhythmically delineated. The harmonic ground plan in each movement moves from one key to another that are generally a minor third apart: A-C-Eb-F#-A.
You've avoided complex metrics and the regular pulse continues throughout the 20-minute span. Why is this?
My rhythmic plans tend to fall into two types. In my early works I used what I call an 'ambiguous triple metre' of 3/2 containing 12 pulses. This took me up to Tehillim where I found the music falling into more complex patterns combining groups of 2s and 3s. First I thought this was a metrical necessity of setting classical Hebrew, but the same thing happened with the William Carlos Williams text in The Desert Music. It seems I was unconsciously remembering the changing meters of Stravinsky's Danse Sacrale and Bartok's compound 'Bulgarian' meters. Some works combine these two distinct approaches, but Music for Ensemble and Orchestra is back to plan A, running continuously at quarter note = 100, but with changing note values as I mentioned.
You've adopted a five movement arch form. What is it that especially appeals about this structure?
This can be traced back to my student love of Bartók's quartets Nos. 4 and 5 and the perfection of his arch form organization. I was also drawn to the highly imitative contrapuntal writing for the four strings. While I was a student at Juilliard it was a time when composers were attempting to create a Third Stream, combining 12 tone technique and jazz, but this didn't convince me. If the shoe doesn't fit, your foot is uncomfortable. However with Bartók, his absorption of vernacular folk idioms in abstract pieces worked perfectly to my ears. I was still discovering Bartók harmonies well past my student days. For instance if you take the stacked 5ths chords in the slow movement of Bartók's Piano Concerto No.2, put them in close position, you get the harmonic basis of Violin Phase.
Could the new piece open up the possibility of further orchestral scores?
I've nothing orchestral planned at the moment. I'm going to write a piece for the Colin Currie Group and Synergy Vocals which will set Biblical texts and right at the moment I'm completing a work in collaboration with artist Gerhard Richter. This will be premiered together with a film by Richter, related to his Patterns book, to open The Shed in Manhattan next Spring.
Steve Reich
Music for Ensemble and Orchestra (2018) 19'
Commissioned by the Los Angeles Philharmonic, New York Philharmonic, San Francisco Symphony, London Symphony Orchestra, Sydney Symphony Orchestra, Baltic Sea Philharmonic
1-4 November 2018 (world premiere)
Walt Disney Concert Hall, Los Angeles
Los Angeles Philharmonic/Susanna Mälkki
29 November 2018 (European premiere)
Barbican, London
London Symphony Orchestra/Kristjan Järvi
13/15/16 February 2019 (Australian premiere)
Sydney Opera House
Sydney Symphony Orchestra/David Robertson
> Further information on Work: Music for Ensemble and Orchestra
Photo: Jeff Herman

Boosey & Hawkes Composer News