Steven Mackey: reviews of Portals, Scenes and Celebrations for MTT
(June 2019)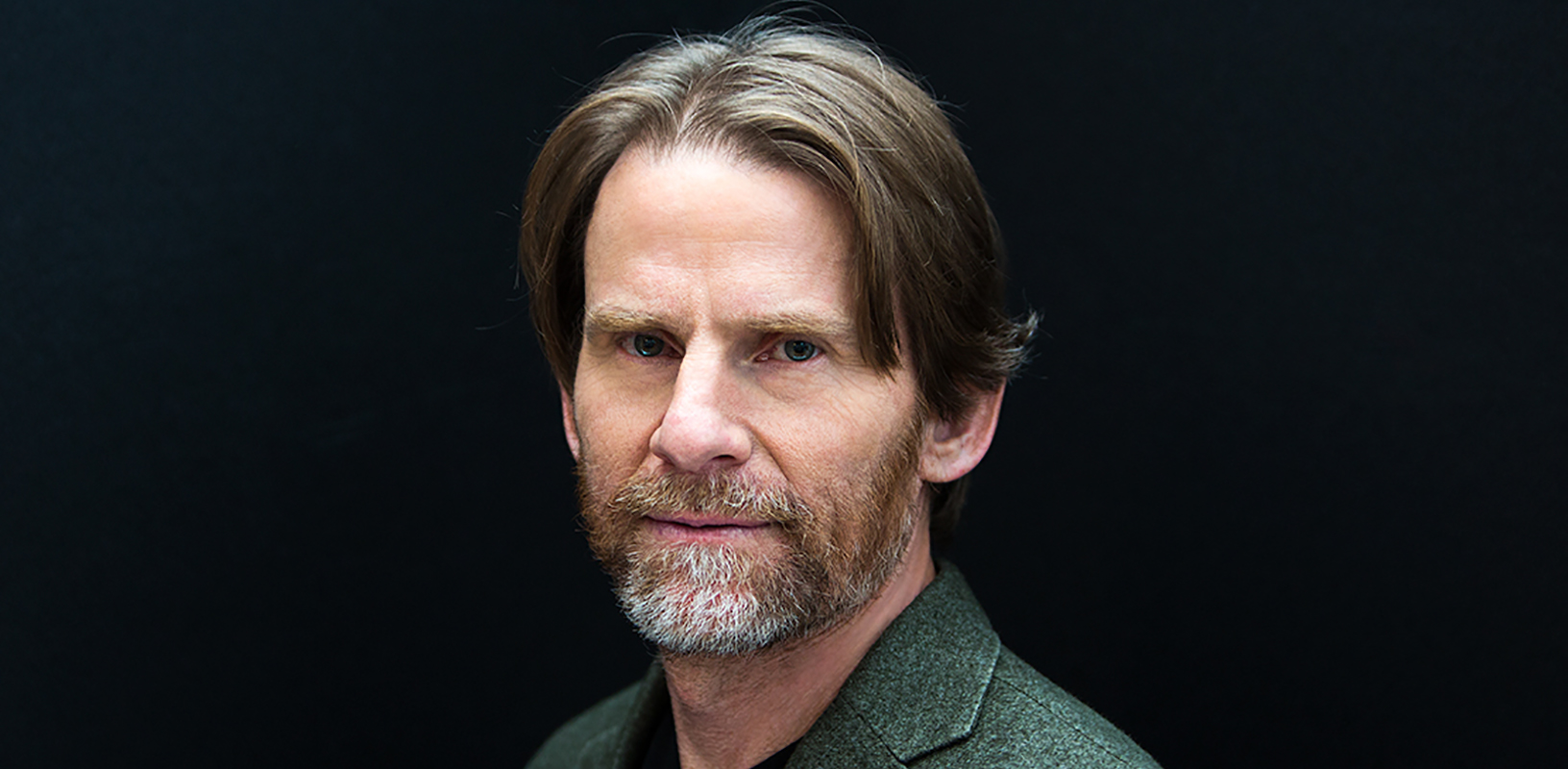 Portals, Scenes and Celebrations, Steven Mackey's new orchestral tribute to conductor Michael Tilson Thomas on his 75th, was premiered by the San Francisco Symphony Orchestra in May
Steven Mackey's newest orchestral work, Portals, Scenes and Celebrations, was written as a tribute to Michael Tilson Thomas on his 75th birthday and premiered by the conductor at the helm of the San Francisco Symphony in February. While the 'celebrations' in the title are readily explainable, the 'scenes' are five contrasting but connected tableaux, and the composer describes how the 'portals' are "the joints within and between the scenes" leading to "other dimensions rather than logical consequences".
"…a 15-minute orchestral showpiece… It's a joyous, brightly colored extravaganza, one in which seemingly every member of the orchestra gets a turn in the spotlight. Certainly Mackey is never at a loss for ideas… elaborate instrumental sonorities come tumbling forth in bold profusion."
San Francisco Chronicle
"Conductor Michael Tilson Thomas called the opening work by Steven Mackey a musical amusement park, and it was… Portals, Scenes and Celebrations is a series of colorful miniatures, each of which begins with a salient sound and then runs with it. A flighty viola solo becomes a spirited call-and-response that parades through the orchestra, down to the nearly unpitched drums. The subtle pointillism of spritzing aerosol cans transforms into jaunty harmonies that sound like Copland."
San Francisco Classical Voice
Gustavo Dudamel was resident at Princeton University in May and conducted a concert featuring the world premiere of Mackey's Measuring. Ensemble Berlin, formed from nine wind and string instrumentalists of the Berlin Philharmonic, unveiled the new work, which explores metaphors connecting music to properties of natural law. Next season brings a new timpani concerto from Mackey, entitled A Different Drummer, premiered by the Dallas Symphony in November and receiving its first French performance by the Orchestre national d'Île de France at the Paris Philharmonie in March.
> Further information on Work: Portals, Scenes and Celebrations
Photo: Kah Poon

Boosey & Hawkes Composer News