Stravinsky's Petrushka is animated at the Komische Oper
(May 2017)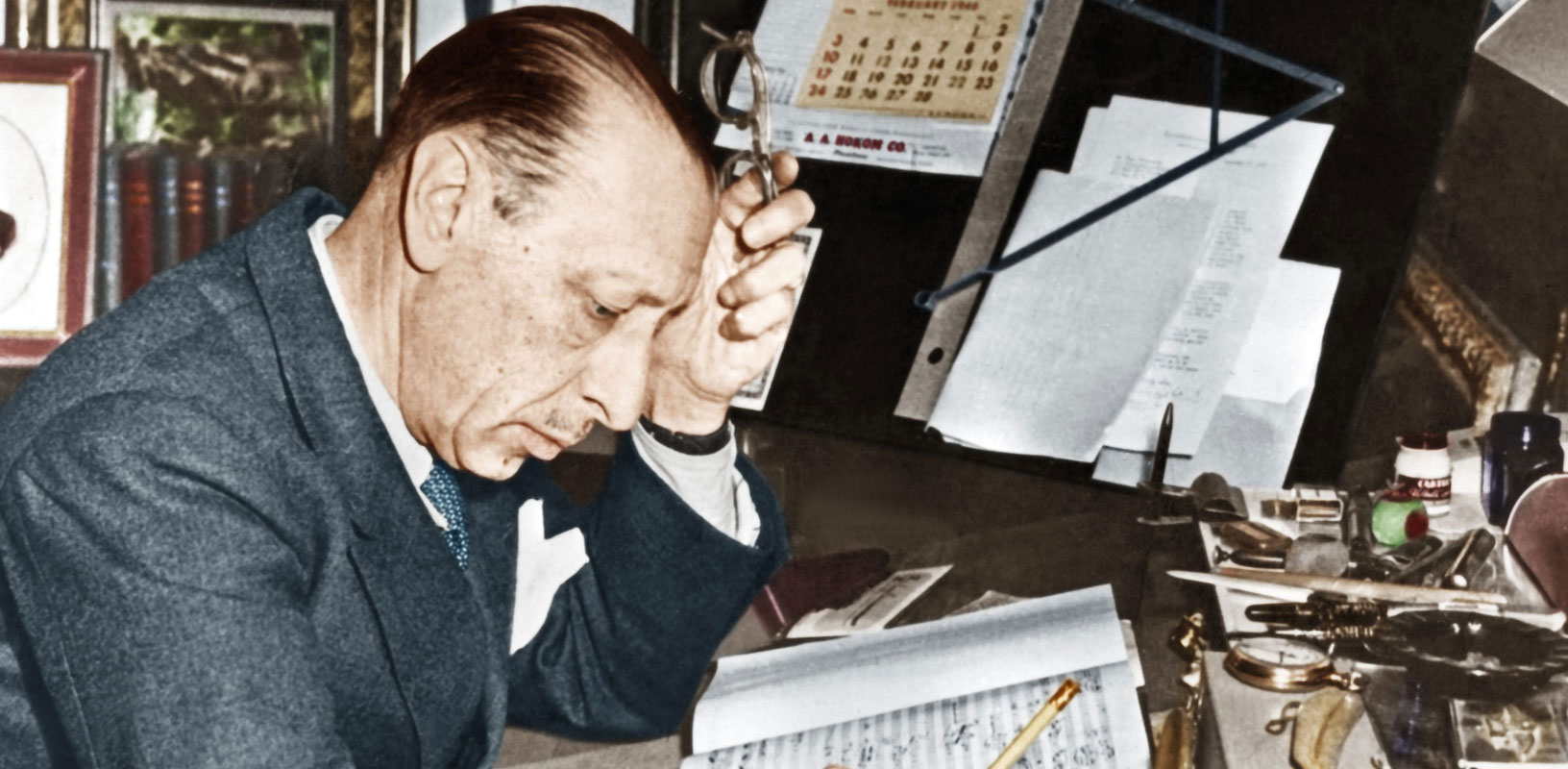 Cartoon, video, mime and acrobatics combined in an inspired new staging of Stravinsky's Petrushka at the Komische Oper in Berlin in January.
A startling new production of Igor Stravinsky's Petrushka, combining mime, acrobatics, cartoon and video, was premiered in Berlin in January. This saw the return of the British performance collective 1927 that had worked with Barrie Kosky on his hit Magic Flute at the Komische Oper five years before. Presented in a double bill with Ravel's L'Enfant et les sortilèges, the new Petrushka transported the classic work from its balletic origins to the circus tent.

"Petrushka is a tour de force, an exuberant torrent of imagery that tells Stravinsky's fairground tale with breathless wit. Paul Barritt's clever animations blend stop-motion, paper dolls, collage and magic in a visual aesthetic that recalls Eastern Bloc children's films from the 1970s, but with naughty bits. The use of circus performance in place of dancers adds another unconventional dimension, with the "aah" effect of acrobatics and the expressive power of clowning supplementing 1927's toolkit."
Financial Times

"…a riot of continuous animation (by the brilliant Paul Barritt), combining stop-motion and collage with techniques drawn from silent cinema. Petrushka unfolded as an agitprop carnival featuring screaming Russian-language signage, a zany haunted house ride, a cartoon cutout of a boozy carnival bum as the magician and a cameo from a wacky sideshow called the Canine Cosmonaut Cossacks… a constantly churning funhouse of a production."
Opera News

"Several seconds into the performance I got carried away and felt like this could be the most perfect piece of art I'd ever seen, a thrilling combination of film, animation, acting, dance, acrobatics and one of Stravinsky's most fecund scores. The mashing together of sound and vision is done with loving irreverence… The acrobatics of the Big Top seemed absolutely at home in the hallowed environs of the opera house – something of which Stravinsky, who loved a good circus, would have approved."
Bachtrack

This year sees worldwide performances of Stravinsky's recently rediscovered Funeral Song for orchestra, which has recently been released on sale in the Hawkes Pocket Scores series. 2021 brings the 50th anniversary of Stravinsky's death in 1971.
> Further information on Work: Petrushka
Photo: Boosey & Hawkes

Boosey & Hawkes Composer News