The Cleveland Orchestra Debuts Bernd Richard Deutsch's Intensity
(December 2021)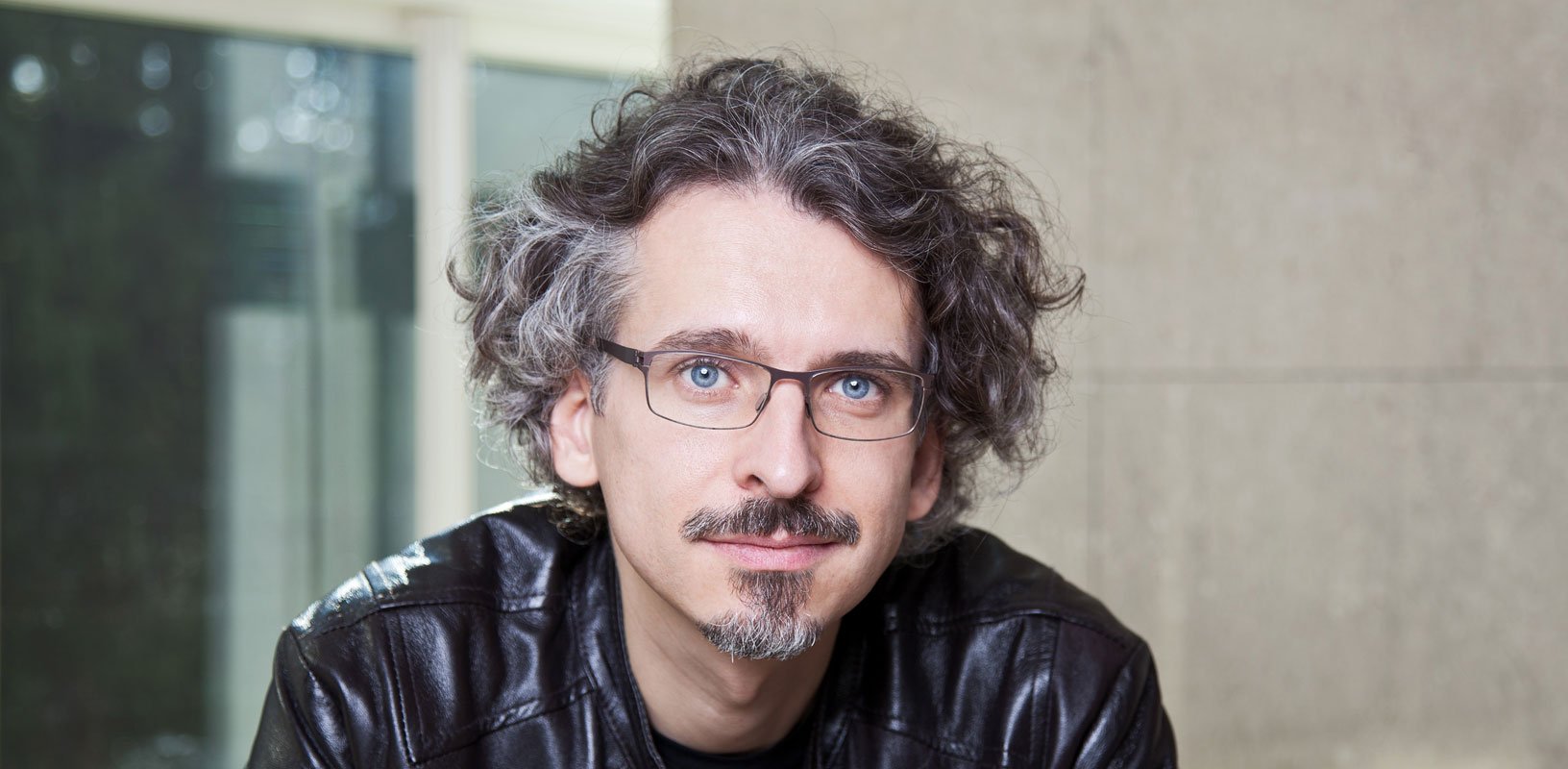 Deutsch writes a new piece for The Cleveland Orchestra and Music Director Franz Welser-Möst that explores both extroverted and introverted qualities of intensity, which will debut in January 2022.
Austrian composer Bernd Richard Deutsch's new orchestral work Intensity receives its world premiere on January 13-15, 2022, with The Cleveland Orchestra and Franz Welser-Möst, to whom the piece is dedicated. The 18-minute work was co-commissioned by The Cleveland Orchestra and the Wiener Symphoniker.
> Jan 13-15, 2022: Bernd Richard Deutsch, Intensity (World Premiere)
Intensity reflects Deutsch's encounter with The Cleveland Orchestra in 2019, when the orchestra gave the US premiere of his organ concerto Okeanos. The composer recollects this moving experience:
During the performances of Okeanos in the wonderful Severance Hall in May 2019 I listened to the music with my eyes closed and experienced the sound very intensely and highly emotionalized. Strong color impressions set in, gold, purple, bright, radiant colors, various forms of light. I memorized these impressions well and they surely influenced and inspired my music.
Deutsch's new work for The Cleveland Orchestra captures both the explosive, energetic side of intensity as well as a more introverted, quietly emotional state of intensity. Divided into three major sections Deutsch describes the journey of the piece as a departure, introspection (absence), and return. The first and third sections are filled with activity and fast changes, and frame the calmer middle section, which is the expressive core of the piece.
Deutsch expands on the programmatic nature of the work, which aligns with the current state of the world: "If we call this three-part structure a 'program,' it seems almost prophetic in light of the past two years, and after an enforced 'absence' of such long dimensions, the 'return' becomes even more emphatic."
Since 2018–2019, Deutsch has been working with The Cleveland Orchestra as their Daniel R. Lewis Young Composer Fellow. The US premiere of Okeanos, presented by the orchestra under the baton of Franz Welser-Möst, was released as a recording, A New Century in 2020, as part of the orchestra's inaugural recording on their own record label. For more information on A New Century, visit clevelandorchestra.com/discover/recordings/a-new-century.
Concert Information
Thursday, January 13 at 7:30pm ET
Friday, January 14 at 7:30pm ET
Saturday, January 15 at 8:00pm ET
The Jack, Joseph and Morton Mandel Concert Hall at Severance Music Center
The Cleveland Orchestra
Franz Welser-Möst, conductor
MOZART Symphony No. 36 ("Linz")
DEUTSCH Intensity for orchestra (World Premiere)
DVORÁK Symphony No. 8
> Further information on Work: Intensity
Photo: Stefanie Luger

Boosey & Hawkes Composer News