Turnage Piano Concerto premiere in Rotterdam
(September 2013)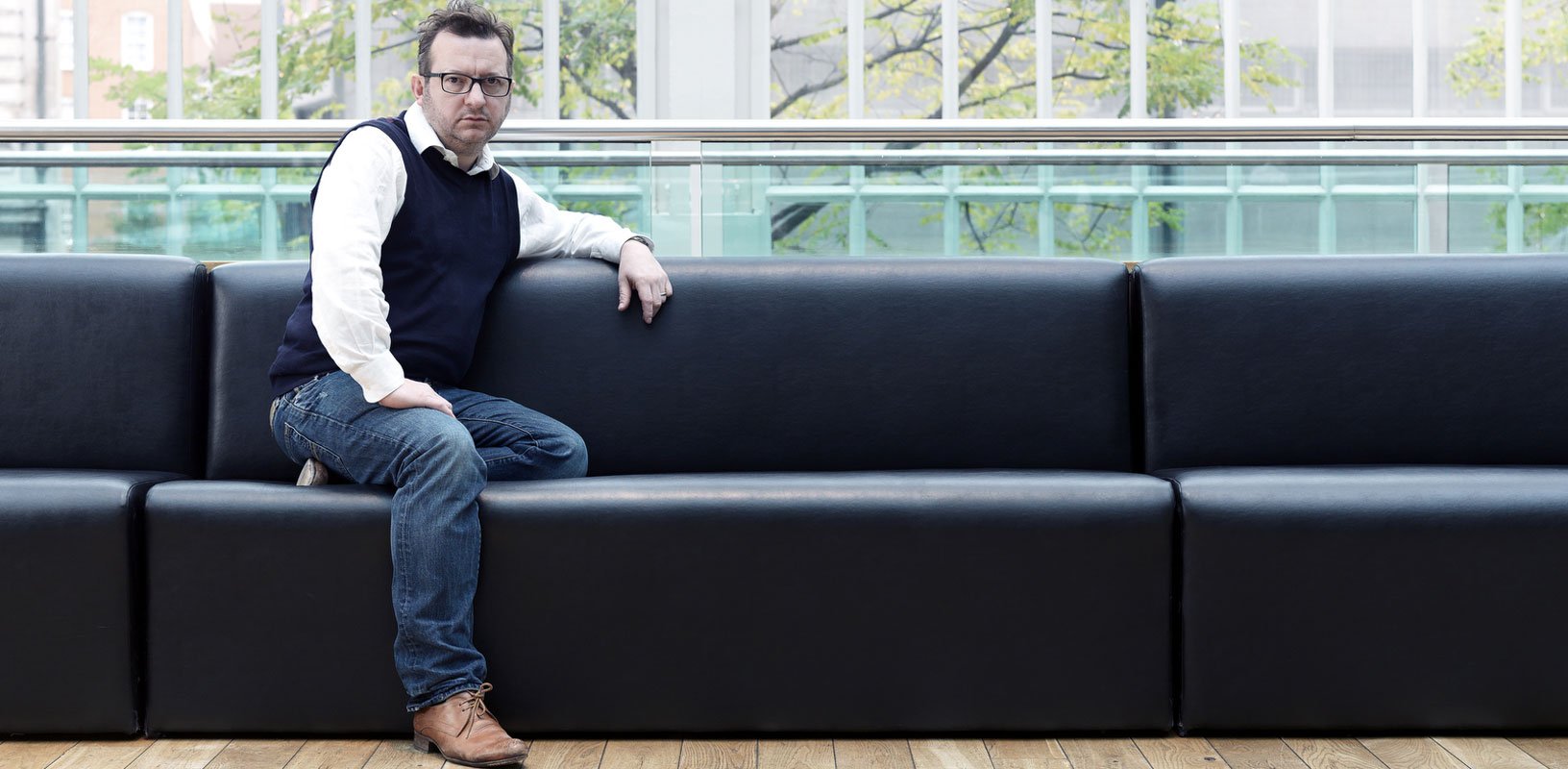 This autumn brings Turnage's new Piano Concerto for Marc-André Hamelin, a new orchestral work with drummer Peter Erskine, a host of American premieres and danceworks on tour.
Mark-Anthony Turnage's new Piano Concerto for Marc-André Hamelin is premiered at De Doelen in Rotterdam on 10 October with Yannick Nézet-Séguin at the helm of the Rotterdam Philharmonic. Though he has written much for keyboard within chamber configurations, the concerto is Turnage's largest-scale foray into piano writing to date. As the composer says: "Though I was never a top-level pianist, it is the instrument I played most and probably have always felt closest to. I knew I wouldn't write a grand concerto like Beethoven's Emperor or Brahms's second concerto but, writing for a brilliant pianist like Marc-André Hamelin, I've tried to provide enough challenging things, even within a fairly compact 20-minute piece.

"The title of the opening movement, Rondo-Variations, sounds positively classical and rather decorative, but this is a little misleading because the material really undergoes continual variation as it moves forward, like in most of my pieces. It doesn't become over-florid, like Liszt – which isn't really me – but there are plenty of tricky things for the fingers in other respects. The central movement, Last Lullaby for Hans, was composed immediately I heard Hans Werner Henze had died – it was completed in short score by the time of the funeral and then fully orchestrated afterwards. It's a straightforward tribute because I wanted it to be direct, simple and lyrical. The last movement, A Grotesque Burlesque, is meant to be fun and moves from an opening with hints of Brahmsian finger patterns, to something much jazzier and closer to stride piano."


Next month sees the premiere of Turnage's Erskine, a concertante work for jazz drummer and orchestra written for Peter Erskine who has collaborated closely with the composer on such works as Blood on the Floor and Fractured Lines. The new 25-minute score has been commissioned for a jazz-themed programme by the Orchestra of the Beethovenhalle in Bonn on 9 November conducted by Stefan Blumier. Co-commissioner the Los Angeles Philharmonic will present the US premiere in a future season.


Turnage is much in evidence in the USA, with the recent first American staging of his opera Anna Nicole presented by the BAM Next Wave Festival and New York City Opera. The Richard Jones production, seen first at The Royal Opera in London, featured Sarah Joy Miller in the title role, with Rodney Gilfry, Robert Brubaker and Susan Bickley, conducted by Steven Sloane. Turnage's Beethoven tribute Frieze, premiered at the BBC Proms this summer, is performed by the New York Philharmonic and Alan Gilbert on 3 October, and his urgent, folk-imbued Speranza is played by the Boston Symphony Orchestra and Daniel Harding on 24 October – both US premieres.


Turnage's recent engagement with the world of dance continues with a new Ashley Page ballet Subterrain coupling Turnage's music with Aphex Twin. The Rambert production is premiered at Sadler's Wells in London on 22 October, travels to Bath, and then in early 2014 to Woking, Aberdeen and Newcastle. Turnage's acclaimed collaboration with Wayne McGregor and Mark Wallinger, Undance, which returned to Sadler's Wells in June, tours to Edinburgh and Belfast this autumn with Random Dance Company.
> Further information on Work: Piano Concerto
Photo: Philip Gatward

Boosey & Hawkes Composer News