Turnage Shadow Walker in Istanbul and on tour
(September 2017)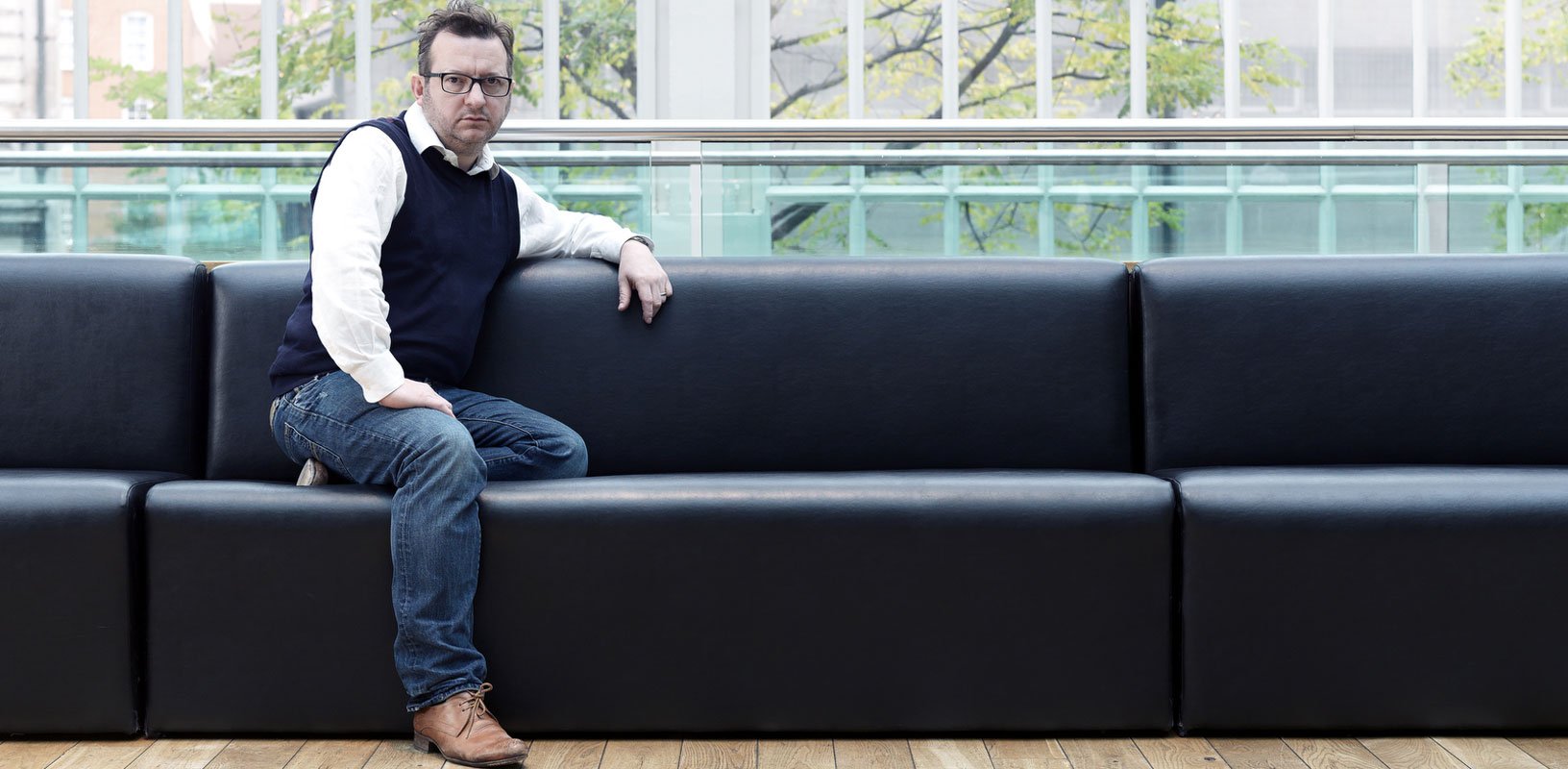 The new double violin concerto by Mark-Anthony Turnage, Shadow Walker, is premiered and toured by the Borusan Istanbul Philharmonic in October, with Vadim Repin and Daniel Hope as soloists.
Mark-Anthony Turnage's new double violin concerto, Shadow Walker, is premiered by soloists Vadim Repin and Daniel Hope in Istanbul on 19 October with the Borusan Istanbul Philharmonic Orchestra under Sascha Goetzel. This first performance is followed by a European tour visiting the Essen Philharmonie (20 October), Gallus Hall in Ljubljana (21 October), the Musikverein in Vienna (23 October) and the Maag Halle in Zürich (25 October). Shadow Walker is jointly commissioned by Borusan Istanbul Philharmonic Orchestra, Philharmonie Essen and the Trans-Siberian Art Festival which includes events in Vadim Repin's native city of Novossibirsk.

The new 25-minute work is dedicated to artist Mark Wallinger, who Turnage collaborated with on his ballets Trespass and Undance. The title Shadow Walker is drawn from a Wallinger video in which the artist films his shadow as he walks along Shaftesbury Avenue in London, exploring themes of identity and replicated imaging. The disembodied shadow takes on its own life in relation to the public on the streets, allowing the artist to experience the city as a flaneur behind a mask of anonymity. Turnage's work also references Wallinger's series of Id Paintings, life-size action art images whose bilateral symmetry resembles the two halves of the human body.

Mark-Anthony Turnage describes how "I've been drawn to compose double concertos before, such as Dispelling the Fears for two trumpets, and in Shadow Walker I've again been intrigued by the possibilities of interplay between the two soloists. The idea of shadowing can take many musical forms, such as through canonic writing and the imitation of intervals, though I haven't gone as far as composing a fugue. The string sound of Vadim Repin and Daniel Hope should blend particularly well, almost like two aspects of the same identity. There isn't a strict hierarchical relationship with one violin the shadow of the other - it is much more equal and fluid.

"The obvious model is the Bach Double Violin Concerto, which I love, but I don't see the new work as neo-classical and haven't tried to pastiche a baroque style. My passion for Bach is more to do with the technical aspect, something pure in his music which transcends style. My orchestration is quite distant from Bach, unusually coloured with some Turkish percussion instruments including kasik, davul and bass darbuka, reflecting the Istanbul orchestra premiering the work."

Shadow Walker is cast in four movements, Fast-Slow-Fast-Slow, with the third movement taking the form of a scherzo. A wide range of contrapuntal techniques are employed by Turnage, from general imitation and echo, to strict canon - such as the opening of the fourth movement starting with the two soloists in turn, and proliferating through the strings to build a rhythmically and harmonically complex texture. Mirror canon also appears, which is more closely related to the symmetrical techniques in Wallinger's Id Paintings.

October also brings the premiere tour of Turnage's new chamber quintet, Prussian Blue, commissioned for the 40th anniversary of Open Chamber Music at IMS Prussia Cove. The 11-minute work for violin, viola, cello, double bass and piano is premiered on 1 October at St John's Church in Truro, travelling on in succeeding days to Wells Cathedral, Stowe School, West Road Concert Hall in Cambridge and the Wigmore Hall in London.
> Further information on Work: Shadow Walker
Photo: Philip Gatward

Boosey & Hawkes Composer News