Two Powerful MacMillan Choral Works Receive US Premieres at White Light Festival
(October 2019)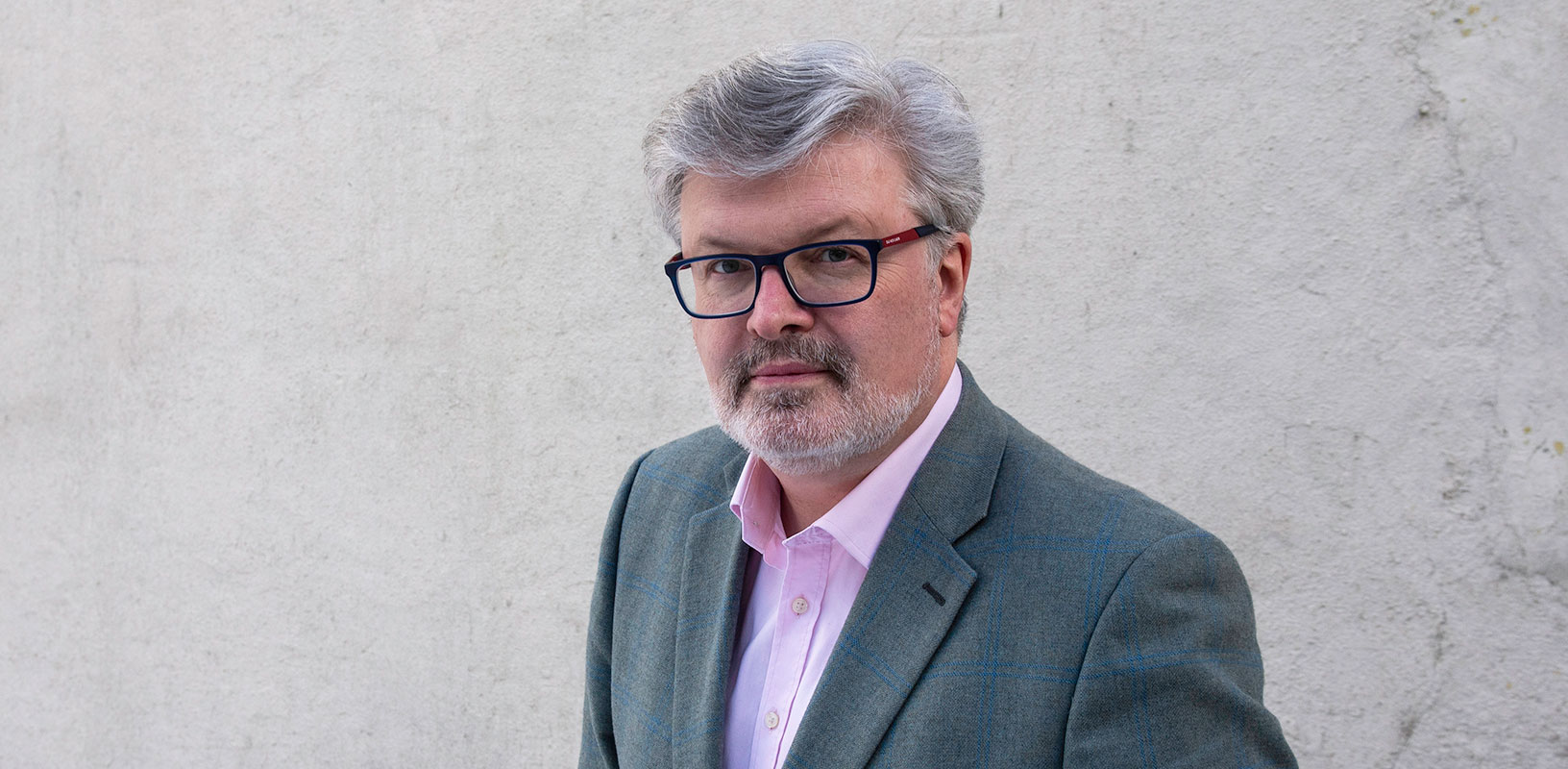 James MacMillan's widely acclaimed Stabat Mater and Miserere are presented at Lincoln Center's White Light Festival in November with Harry Christophers, The Sixteen, and the Britten Sinfonia.
James MacMillan's Stabat Mater made history in 2018 as the first work to ever be live-streamed in performance at the Sistine Chapel. After millions of viewers around the world watched this landmark event, MacMillan's widely acclaimed sacred work for choir and orchestra travels for its first performance in the US on November 7, presented at Lincoln Center's celebrated White Light Festival, an annual event that explores the intersection of music, spirituality and transcendence. The US premiere will be performed by Harry Christophers, his world-renowned choir The Sixteen, and the Britten Sinfonia—the forces that also performed the work at the Sistine Chapel, as well as the world premiere of the work in 2016 at the Barbican.
The all-MacMillan program at Lincoln Center also features the US premiere of his 2009 a-capella choral work Miserere, performed by Christophers and The Sixteen (who also gave the world premiere of this work in Antwerp in 2009). MacMillan's work sets text from Psalm 51, which was most famously set to music by Italian composer Gregorio Allegri in the 17th century. Seen and Heard wrote: "MacMillan [uses] the same chant that Allegri employed, but unlike Allegri he harmonises the chant, and to telling effect. The result is a tremendous piece; the music is modern but it bridges the centuries back to Allegri with ease." Following The Sixteen's performance of both composers' versions, The Financial Times wrote: "No doubt the Allegri was meant to be the attraction. Who could have predicted that it was the MacMillan that would be the big hit?"
The Stabat Mater text, a hymn about Mary's suffering at the Crucifixion, has also been set many times over the centuries. Yet across his four movements, MacMillan expresses Mary's grief with a forceful immediacy through piercing chords, ethereal strings, and shouted words. Bachtrack wrote: "An astonishing and intense journey for performers and audience, you could almost reach out and touch the concentration."
Miserere and Stabat Mater have both been recorded by The Sixteen and Harry Christophers for The Sixteen's CORO label, with the Britten Sinfonia joining for the Stabat Mater recording. Of the Miserere recording, The Arts Desk wrote, "This is contemporary religious music for believers and doubters, and the performances are beyond praise. Astonishingly good." The Stabat Mater recording was similarly praised, with Gramophone naming it Recording of the Month and The Guardian calling it "masterly" and "devastatingly powerful."
Following the New York performances, the pieces will be performed in the UK at the Ely Cathedral on November 9. Miserere will receive its Portuguese premiere November 22. This season also sees the London premiere of MacMillan's most recent work, Symphony No.5: 'Le grand Inconnu' at the Barbican on October 14.
> Further information on Work: Stabat Mater
Photo: Marc Marnie

Boosey & Hawkes Composer News