UA von Auerbachs Flights of the Angakok
(October 2023)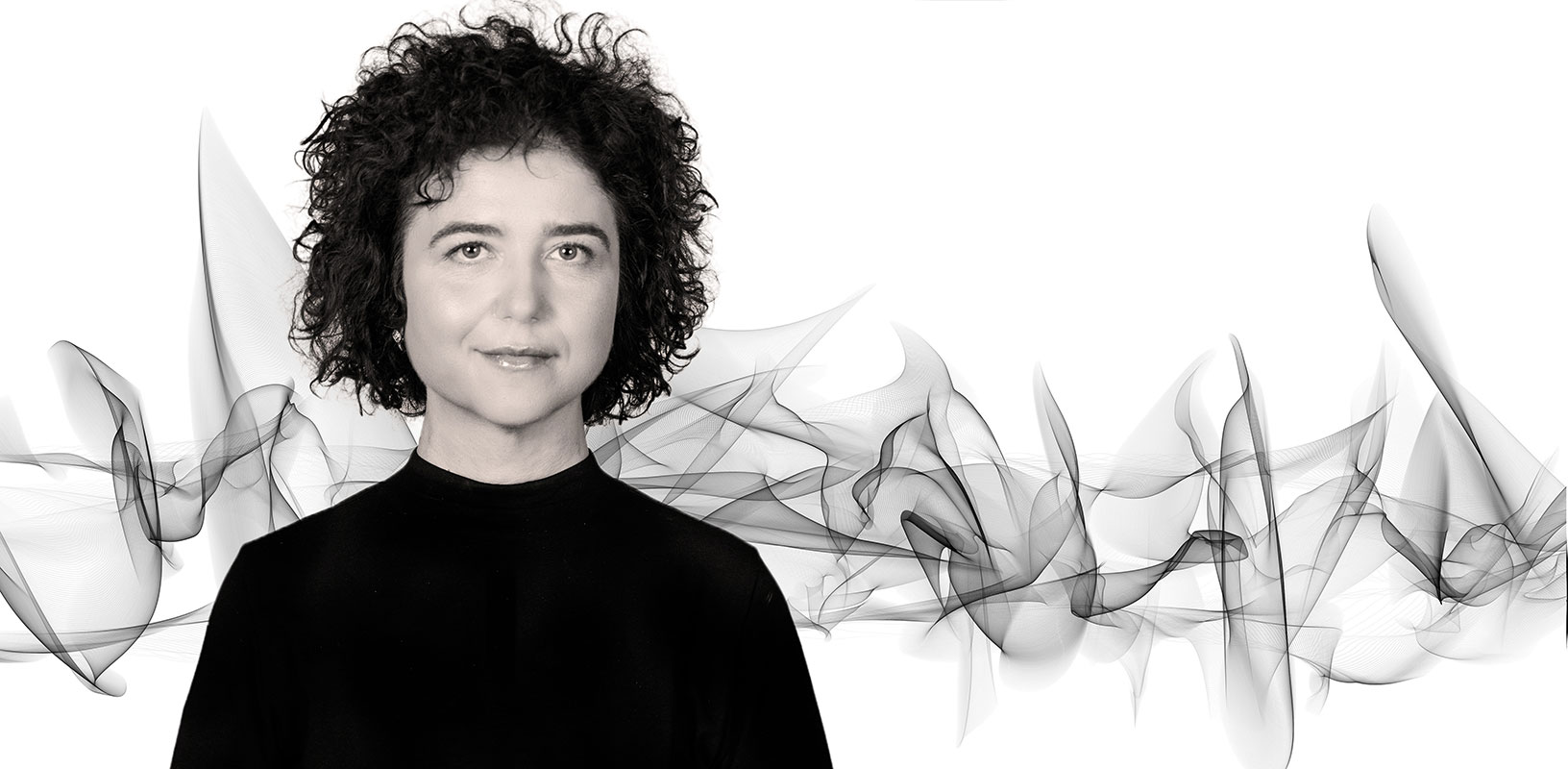 Zur Arktis hat Lera Auerbach ein ganz besonderes Verhältnis. Wie bereits ihre Sinfonie Nr. 4 "Arctica" (2019) hat auch Auerbachs neues Werk mit dem Titel Flights of the Angakok eine Beziehung zur Polarregion. Jetzt erfährt die Komposition für gemischten Chor, Klavier, Schlagwerk und Theremin in Amsterdam ihre Uraufführung durch den Nederlands Kamerkoor.
2016 lud die Naturschutzorganisation National Geographic Lera Auerbach als eine Art Kulturbotschafterin zu einem Besuch der Arktis ein. Die Künstlerin sollte dort die magische, majestätische und gleichzeitig fragile Schönheit dieser Region kennenlernen und erleben, um sie anschließend in ihrem Schaffen zu reflektieren. "Das Projekt ist eine künstlerische Erkundung des Polarkreises, die die Unmittelbarkeit der Einsamkeit und der Laute, der komplexen Texturen, der Folklore und Mythologie dieser sich entwickelnden multinationalen Region umfasst", erklärte Auerbach damals. Aus den gesammelten Eindrücken entstand die 2019 uraufgeführte Sinfonie Nr. 4 "Arctica", ein facettenreiches Klang-Kunstwerk in Musik, Worten und Lauten.
Dass sie die Reise in die Arktis nachhaltig geprägt hat, belegt auch das nun entstandene Chorwerk Flights of the Angakok. Das Auftragswerk des Nederlands Kamerkoor wandelt auf den Spuren der Schaman*innen der indigenen arktischen Völker, die in den Eskimo-Sprachen "Angakok" genannt werden.
Die Komponistin erklärt: "Die Komposition mit dem Titel Flights of the Angakok ist für Chor und virtuoses Klaviersolo komponiert. Ihre übergreifende Struktur ist von den Geisterflügen der Angakok (Angakkuq – Schamane der Arktis) inspiriert, bei denen sich die Zeit umgekehrt entwickelt.
Konzept und Libretto des Werks drehen sich um die Figur des Schamanen. Der Angakok durchquert die porösen Bereiche von Zeit, Raum und veränderten Bewusstseinszuständen und wagt sich von unserer Gegenwart in die Zeit vor der Menschheit, um das Reich von Sedna (Mutter der Meere in der Inuit-Mythologie) zu betreten und Leben zurückzubringen. In Flights of the Angakok übernimmt das Klavier die Rolle des Schamanen, während der Chor rituell singt und dabei den Geist der Natur beschwört – Licht/Sonne, Wind und Wasser/Meer (erneuerbare Energien)."
Die Leitung der Uraufführung am 12. Oktober in Amsterdam übernimmt Lera Auerbach selbst, ehe sie am 21. Oktober nur wenige Tage später ihren 50. Geburtstag feiert. Anlässlich des runden Geburtstags wird in Den Haag ein mehrtägiges Auerbach-Festival stattfinden. In insgesamt acht Konzerten zwischen dem 15. und 22. Oktober wird Flights of the Angakok gleich ein weiteres Mal aufgeführt; zudem feiert Auerbachs Symphonie Nr. 5 "Paradise Lost" ihre niederländische Premiere.
 
12.10.2023, Muziekgebouw aan 't IJ Amsterdam
Lera Auerbach:
Flights of the Angakok – Uraufführung
Nederlands Kamerkoor
Yang Yang Cai, Klavier
Thorwald Jørgensen, Theremin
Vitaly Medvedev, Schlagwerk
Kalina Vladovska, Schlagwerk
Thorwald Jørgensen, Theremin
Lera Auerbach, Leitung
 
> Further information on Performance: Flights of the Angakok
> Further information on Work: Flights of the Angakok
Foto: Lera Auerbach (© Raniero Tazzi)

Boosey & Hawkes Composer News