Unsuk Chin: Cello Concerto Premieres in Brazil
(June 2017)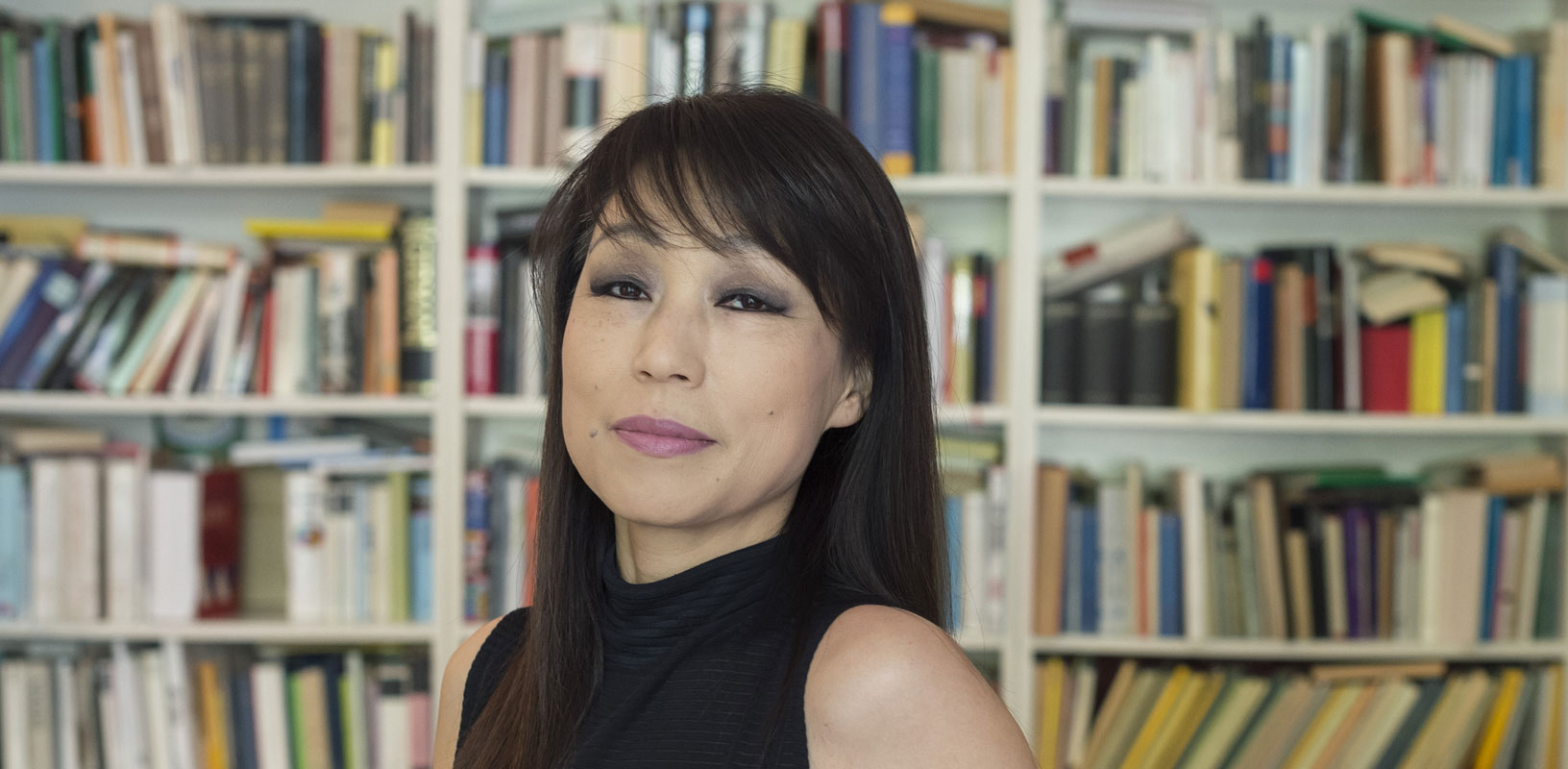 Chin's much celebrated Cello Concerto receives its Brazilian premiere in August with cellist Isang Enders, São Paulo Symphony Orchestra, and conductor Ilan Volkov. She is the orchestra's featured Visiting Composer this season.
On August 10, Unsuk Chin's Cello Concerto—acclaimed by The Guardian as "the most important concerto for that instrument to appear since Lutoslawski's in 1970"—receives its Brazilian premiere at Sala São Paulo with cellist Isang Enders, São Paulo Symphony Orchestra, and conductor Ilan Volkov. Written from 2006–2008 and revised in 2013, the 30-minute work is written in four movements and utilizes unusual instrumentation, including five-stringed double basses, pop bottles, and a Japanese temple bell (dobaci). In a rare instance, Chin actually draws from the musical traditions and sounds of her native Korea for the cello concerto: The first movement, "Aniri," refers to the narrative speech found in the Korean Pansori theater tradition.

Conductor Ilan Volkov in fact led the world premiere of Chin's celebrated cello concerto at the 2009 BBC Proms with cellist Alban Gerhardt and BBC Scottish Symphony Orchestra. The work has since toured the world, with premieres in London, Amsterdam, Paris, Cologne, Berlin, and more. Gerhardt also gave the US premiere with Boston Symphony and Susanna Mälkki in February 2011. Ahead of the Brazilian premiere, cellist Isang Enders gave the French premiere of the work with the Radio France Philharmonic Orchestra in Paris.

The Seoul Philharmonic Orchestra and conductor Myung-Whun Chung recorded the concerto with Alban Gerhardt on Deutsche Grammophon, and the album subsequently won BBC Music Magazine's 2015 Premiere Recording Award. In its review of the album, Gramophone magazine described the cello concerto as "spontaneously eloquent as well as powerfully dramatic … The orchestral writing is perfectly judged to actively engage with and complement the soloist, and the reflective, questing ending is one of the most memorable in the contemporary concerto repertory."

Chin is the São Paulo Symphony Orchestra's featured Visiting Composer for the 2017 season. The upcoming performance in August is the orchestra's second performance of Chin's music this year: Her Violin Concerto, which earned Chin the 2004 Grawemeyer Award, was performed by violinist Viviane Hagner and conductor Neil Thomson at Sala São Paulo on May 25. This concert also marked the Brazilian premiere of this concerto.
> Further information on Work: Cello Concerto
Photo: Priska Ketterer

Boosey & Hawkes Composer News