Unsuk Chin: Chorós Chordón for Simon Rattle tour
(September 2017)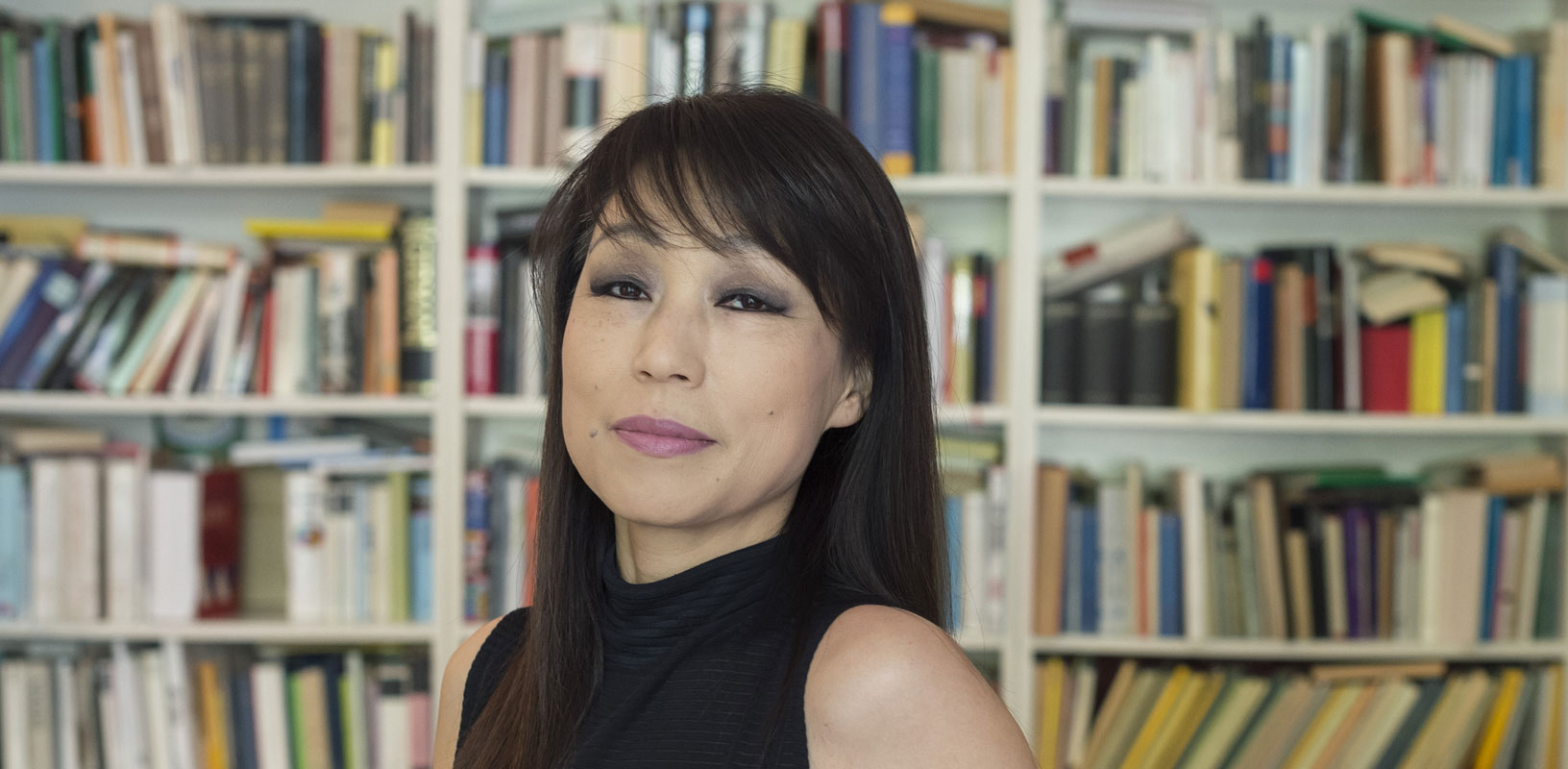 Unsuk Chin's new orchestral work, Chorós Chordón, has been commissioned by the Berlin Philharmonic for Simon Rattle's tour to the Far East.
Simon Rattle has commissioned a new concert opener from Unsuk Chin for the Berlin Philharmonic Orchestra's tour to the Far East this autumn, a major musical journey in the conductor's final season with the orchestra. Chorós Chordón is dedicated to Rattle, who has conducted a number of Chin's works over the past 15 years, including Acrostic-Wordplay, the Violin Concerto, and Le Silence des Sirènes.

Following its world premiere at the Philharmonie in Berlin on 3 November, the new score travels for its Asian premiere at the Hong Kong Cultural Centre (11 November), followed by performances at the Oriental Art Center in Shanghai (17 November), the Seoul Arts Center (20 November), the Muza Symphony Hall in Kawasaki (23 November) and Suntory Hall in Tokyo (25 November).

The title Chorós Chordón is literally translated as Dance of the Strings, though the music proliferates beyond the string section to the full orchestra. The ten-minute work also carries hints of celestial music with the cosmological theme continuing from Chin's recent Le Chant des Enfants des Étoiles. As the composer notes, "physical and biological processes have been a constant source of inspiration, and a number of my scores offer musical and poetic reflections on natural phenomena and our physical relationship with the cosmos".

Chin's music is spotlit in Melbourne this season, starting with the Australian premiere of Mannequin by the Melbourne Symphony this month. A Chin feature at the Metropolis festival follows in April, including Australian premieres of the Violin Concerto, Su and Rocaná, with the Melbourne Symphony conducted by Clark Rundell.
> Further information on Work: Chorós Chordón
Photo: Priska Ketterer

Boosey & Hawkes Composer News