Unsuk Chin: Dudamel tours new work Graffiti to London
(February 2013)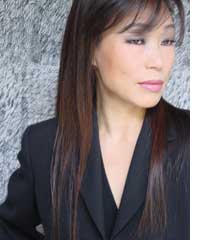 <DIR=LTR align="left">Unsuk Chin's new chamber orchestra work Graffiti is set to travel across three continents in the coming year.
<DIR=LTR align="left">Following its premiere in the Los Angeles Philharmonic's Green Umbrella series on 26 February, Gustavo Dudamel tours Unsuk Chin's new work Graffiti to the Barbican in London on 14 March. Further performances are scheduled by musikFabrik in Cologne on 9 June and by the Orchestra Ensemble Kanazawa in Japan in January 2014.

Chin's association with the Los Angeles Philharmonic over the past 15 years has included the US premieres of Acrostic-Wordplay, Cantatrix Sopranica and of her sheng concerto Su in Dudamel's opening season with the orchestra.

The phenomenon of Street Art, with its multi-layered textures and its protest against commercialisation, homogenisation and mass media, provided stimulus for the 30-minute score. Rather than mindless graffiti, it was the most original forms of Street Art, full of skill, creativity and wit, that Chin has responded to. She has also sought to capture in her score the way the art effectively destabilises expectations. The composer describes how "the music shifts quickly and unexpectedly between primitivism and refinement, complexity and transparency. It calls for great agility, virtuosity and constant changes of perspective from the musicians; each instrument is being treated as a soloist."

Forthcoming Unsuk Chin highlights include the US premiere of Gougalon by the New York Philiharmonic and Alan Gilbert (5 April), the German premiere of Cosmigimmicks with the Nieuw Ensemble at the Witten Festival (28 April), and the premiere of the complete version of the Cello Concerto with Alban Gerhardt and the Bayerisches Staatsorchester in Munich under the baton of Kent Nagano (10 June).

Alice Through the Looking Glass announced
The Royal Opera in London has announced the commissioning of Chin's second opera,Alice Through the Looking Glass, to be premiered in the 2018/19 season. This follows upon the success of Alice in Wonderland, staged in Munich, Geneva, Bielefeld and Saint Louis, with a new production planned by Welsh National Opera for 2017. The new Alice opera at Covent Garden will again be composed to a libretto by the composer in collaboration with David Henry Hwang, offering a personal interpretation of Lewis Carroll's classic book.


> Further information on Work: Graffiti
Photo: Weonki Kim

Boosey & Hawkes Composer News