Unsuk Chin Features in the Pacific Northwest
(December 2018)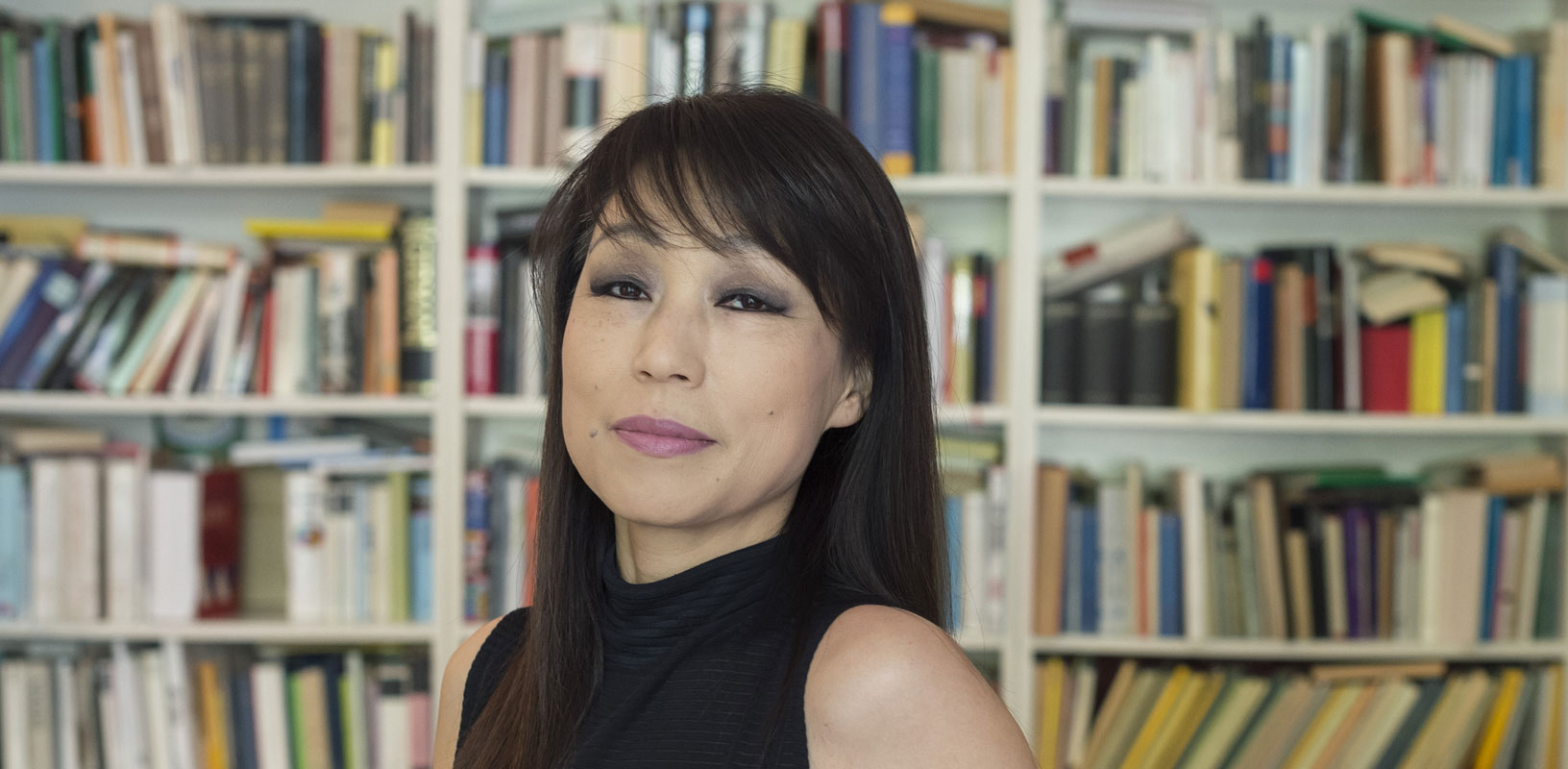 Renowned orchestral and opera composer Unsuk Chin will be spotlighted in performances with the Oregon and Seattle symphonies in January.
This January, Unsuk Chin's music is performed by two prominent American Orchestras over the same weekend. On January 26-28, the Oregon Symphony, led by Carlos Kalmar, performs Chin's Violin Concerto, featuring soloist Viviane Hagner. On January 27, Shi-Yeon Sung leads the Seattle Symphony and soprano Kathleen Kim in a performance of snagS&Snarls for soprano and orchestra.
The Violin Concerto was first premiered in 2002 by Deutsches Symphonie-Orchester Berlin, Kent Nagano, and Viviane Hagner. The work has since seen great success among the most prestigious orchestras around the world, having been presented over 50 times and notably performed by soloists Christian Tetzlaff, Renaud Capuçon, and Jennifer Koh in addition to Viviane Hagner, who has been the work's greatest champion. After the Oregon performance, she will give the Polish premiere of the Violin Concerto with the National Polish Radio Symphony Orchestra Katowice, conducted by Alexander Liebreich.
The 30-minute concerto is written in four movements, and features delicate and colorful string writing, as well as a demanding solo violin part that partners with the orchestra instead of working in opposition. The San Francisco Chronicle effused: "This is a score of enormous beauty, rhetorical force, and structural ingenuity; by rights it should become a staple of the concert landscape."
Work Info: Violin Concerto
Event Info: Jan 26-28, Oregon Symphony / Carlos Kalmar / Viviane Hagner, violin
The Seattle Symphony's presentation of snagS&Snarls is part of a larger celebration of music from Korea. The orchestral song cycle was originally premiered in 2004 by the Los Angeles Opera Orchestra and Kent Nagano at the Ojai Festival. Chin considers it a preliminary study for her opera _Alice in Wonderland)—in fact, all the songs from snagS&Snarls (except the first) were incorporated in the opera.
The Seattle Symphony has previously performed works by Chin in the past, notably giving the West Coast premiere of Gougalon in 2015, led by conductor Carolyn Kuann.
Work Info: snagS&Snarls
Event Info: Jan 27, Seattle Symphony / Shi-Yeon Sung / Kathleen Kim, soprano
Largely based in Berlin, Chin's presence in the United States has notable expanded in recent years, having received the Kravis Prize from the New York Philharmonic, which includes a new commission. Further on the horizon, the Los Angeles Philharmonic and Mirga Gražinyte-Tyla will perform the world premiere of a new orchestral work by Chin on April 5-7. The LA Phil commissioned this new work as part of its impressive centennial celebrations this season, which has also included commissioned works by Steve Reich, Louis Andriessen, and John Adams.
Photo: Priska Ketterer

Boosey & Hawkes Composer News