Unsuk Chin: Alaraph premiere at Présences festival in Paris
(January 2023)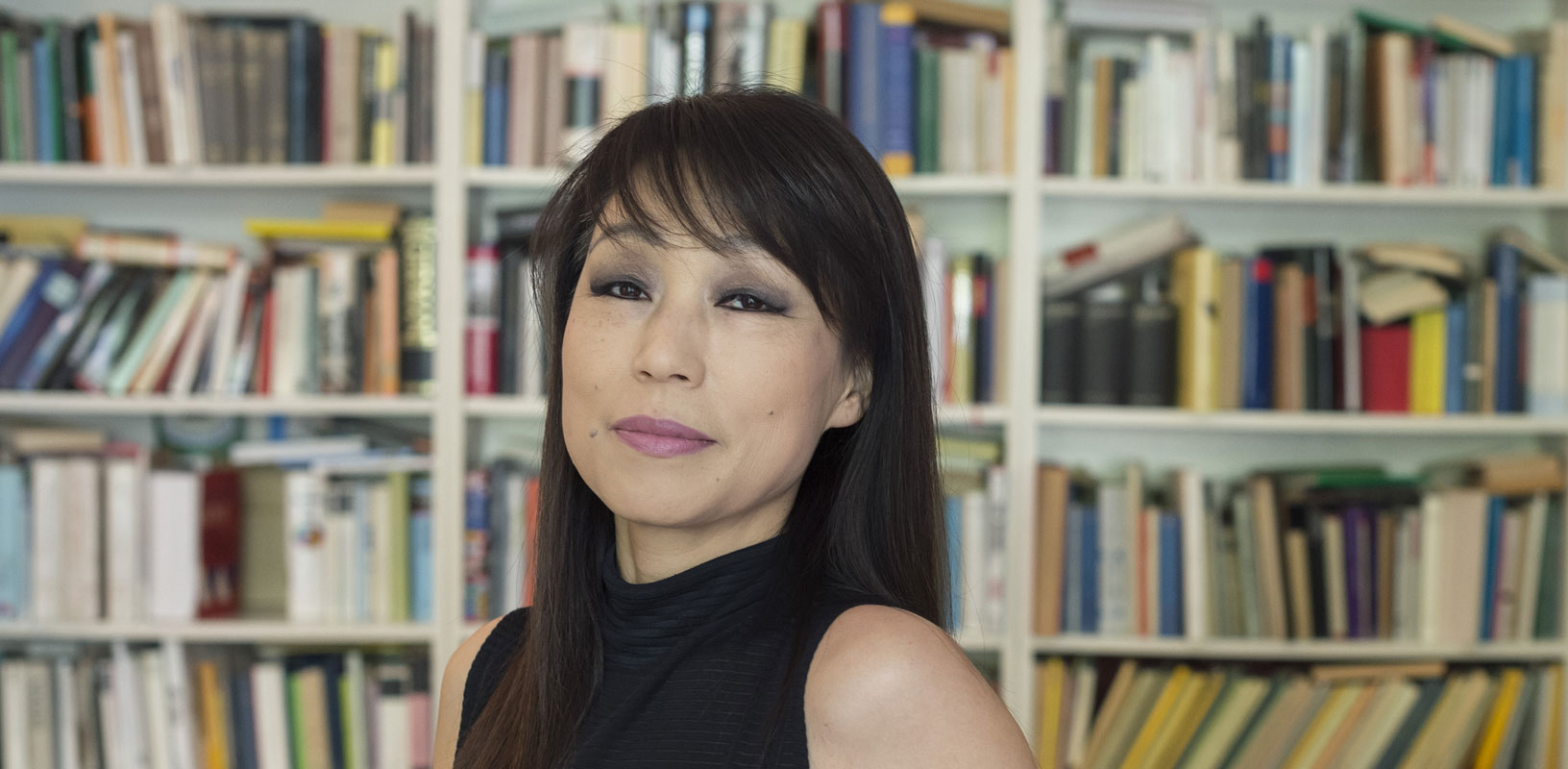 Radio France's Présences festival features the music of Unsuk Chin in February with 16 of her works. Highlights include the world premiere of her new orchestral score Alaraph, conducted by François-Xavier Roth.
Paris plays host to a major celebration of Unsuk Chin's music next month, with 10 concerts featuring her works in Radio France's Présences festival between 7 and 12 February. Leading the performance highlights is the world premiere of Alaraph, a new orchestral work for the Orchestre National de France conducted by François-Xavier Roth, unveiled on 11 February at the Maison de la Radio. Further international performances of the new score are planned in Amsterdam's ZaterdagMatinee series and by the Basel Symphony Orchestra, the San Francisco Symphony and Taipei National Symphony Orchestra in future seasons.
> Visit the Festival Présences website
> View the Festival Présences programme book
The title Alaraph is drawn from cosmology, while Chin's subtitle Ritus des Herzschlags (Ritual of the Heartbeats) forges links with musical rhythm. The composer describes how two images were especially important when composing the score:
"Firstly, I was drawn to the concept of the so-called 'heartbeat stars' with their regular pulsation. This is also something the title refers to: 'Alaraph' is one of the so-called 'heartbeat stars'. These are pulsating variable binary star systems in eccentric orbits with vibrations caused by tidal forces. The term refers to the following phenomenon: the star's light curve is similar to what a heartbeat looks like through an electrocardiogram when its brightness is mapped over time."
"The second crucial image depicted certain aspects of Korean traditional music, both the 'static' courtly ritual music and the lively folk music. I didn't use these in the form of quotations but alluded to them distantly in the work's gestures and structure in a compressed and highly stylized manner.
"The percussion section plays a central role. In contrast to my other orchestral works, I dispense entirely with all melodic percussion, such as the vibraphone or glockenspiel. Instead, the properties of rhythmic percussion instruments are being used to the utmost. Consequently, the work displays considerable energy and physicality.
"My curiosity about science and cosmology has existed for about forty years. The initial impetus, however, dates from when I started to wonder as a child about dreams, an encounter with another world where completely different physical laws prevail. Dreams, not unlike music, are phenomena that flow over time but simultaneously are frozen, like a sculpture, in a tiny moment of timelessness. All of this made me surmise that what we perceive in our everyday lives is merely a fraction of reality. To further pursue these questions, I became curious about cosmology and physics."
In addition to the world premiere of Alaraph, Festival Présences includes French premieres of three major Chin orchestral works: Violin Concerto No.2 'Shards of Silence' with soloist Leonidas Kavakos and the Orchestre Philharmonique de Radio France conducted by Kent Nagano, Frontispiece with the Orchestre National de Paris under François-Xavier Roth, and Le Silence des Sirènes in its reduced version with soprano soloist Faustine de Monès and Anthony Hermus on the rostrum.
Please note: the premiere of Alaraph in Paris on 11 February was cancelled due to nationwide French industrial action.
> Further information on Work: Alaraph 'Ritus des Herzschlags'
Photo: Priska Ketterer

Boosey & Hawkes Composer News