Unsuk Chin: SPIRA travels to Sweden, UK, Germany and France
(November 2019)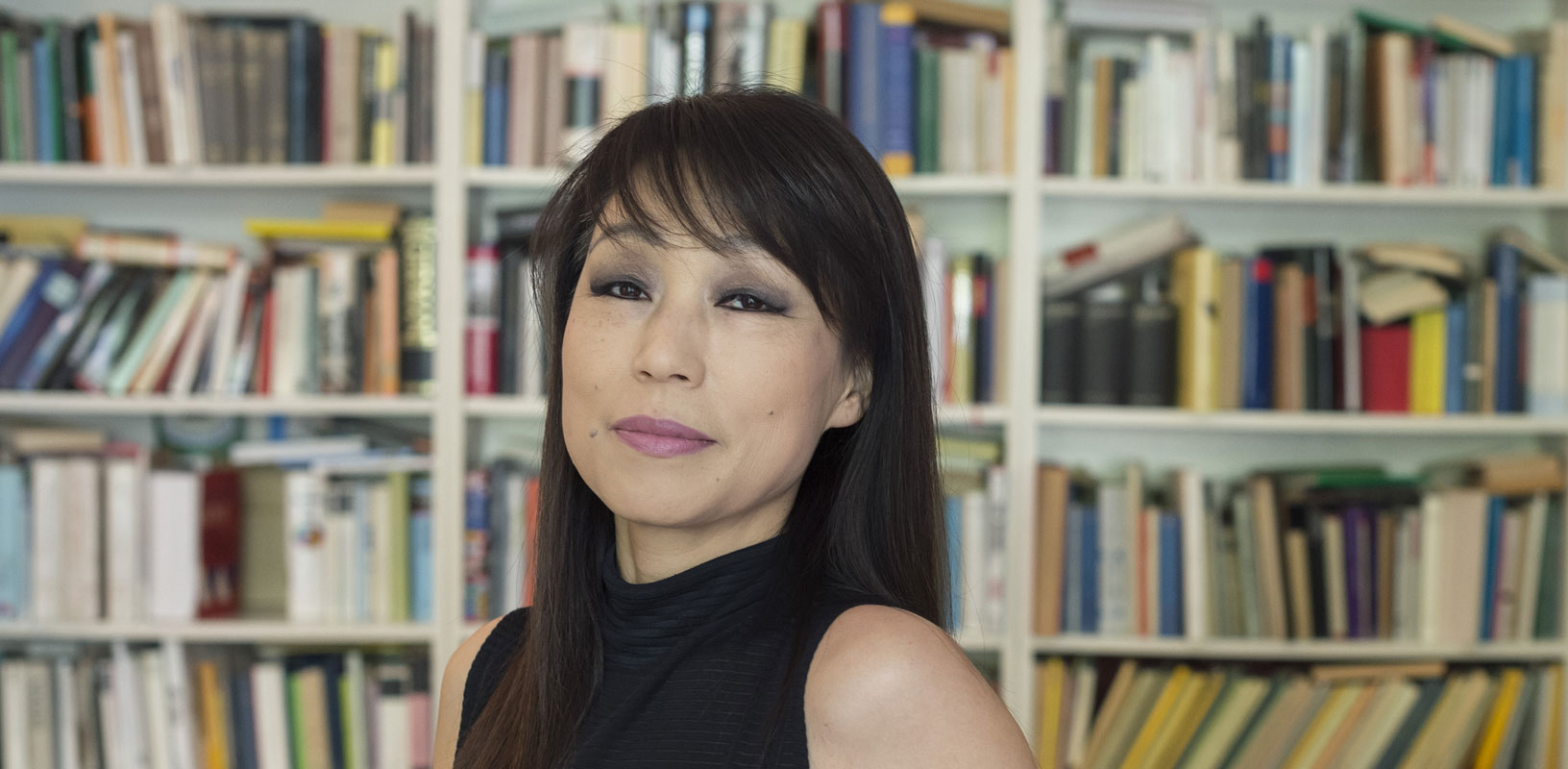 SPIRA, Unsuk Chin's new Concerto for Orchestra, receives its first European performances in early 2020, visiting Stockholm, Birmingham, Hamburg - part of a season-long residency at the Elbphilharmonie - and Paris.
The first months of 2020 see Unsuk Chin's SPIRA - Concerto for orchestra receiving its first European performances from four leading orchestras in Sweden, the UK, Germany and France. The 20-minute score was premiered to acclaim in April by the Los Angeles Philharmonic conducted by Mirga Gražinyte-Tyla at Walt Disney Concert Hall. Co-commissioners of SPIRA are the City of Birmingham Symphony Orchestra, Orchestre de Paris - Philharmonie de Paris, the NDR Elbphilharmonie Orchestra and the Royal Stockholm Philharmonic Orchestra.
SPIRA's European premiere takes place at the Konserthuset in Stockholm on 23 January with Alan Gilbert at the helm of the Royal Stockholm Philharmonic Orchestra. The UK premiere follows on 30 January with the City of Birmingham Symphony Orchestra under Mirga Gražinyte-Tyla, programming the work within its season of centennial commissions. Hamburg hosts the first German performance on 14 February with the NDR Elbphilharmonie Orchestra conducted by Stefan Asbury. This is a highlight within the Elbphilharmonie's season-long focus on Unsuk Chin's music with 14 orchestral and ensemble works featured. The Orchestre de Paris completes the quartet of prestigious premieres for SPIRA, with Pablo Heras-Casado on the rostrum at the Philharmonie de Paris on 29 April.
The South Korean-born composer describes how the new work satisfies her long-held wish to write a Concerto for Orchestra: "What fascinates me about this chameleonic 'genre' is not only that it challenges musicians to peaks of virtuosity but especially that it can coax unprecedented textures, sonorities and forms from the symphony orchestra. There are sections in SPIRA which present the orchestra as a single entity, a 'super-orchestra'; others, where a certain section or individual musicians are in the spotlight; and sections where every member of the orchestra is being featured soloistically.
"Another major influence, as in other works of mine, is the biological process of growth and metamorphosis, with material evolving from simple germ motives. In this case, the resonance of the vibraphone constitutes the sonic 'ur-cell', calling forth manifold colours and complex textures, as if zooming in with a microscope to uncover previously invisible new structures."
"... it takes its soundworld from a pair of bowed vibraphones spreading overtones all over the place, so they can be picked up by strings and winds and brass and bloom spring-like into ever-expanding bouquets of glittery vibration…"
Los Angeles Times
"...built upon sweeping chromatic nebulas, fluctuating pulsars, and staccato streaks… the listener is drawn into a series of immersive landscapes ..."
San Francisco Classical Voice
Unsuk Chin's Elbphilharmonie residency was launched in September with the world premiere of her new concert opener Frontispiece for orchestra, with the NDR Elbphilharmonie conducted by Alan Gilbert. The seven-minute score alludes to the classical repertoire across the ages, from Baroque to the avant-garde, offering what the composer describes as "a time lapse of the history of music: certain aspects of a number of key symphonic works of different epochs are being evoked and poured into new moulds by letting them interact and comment upon each other... transcribed and transformed in an alienating manner so that something very different arises... Anton von Webern's art of revealing a 'universe in a nutshell' by means of extreme compression served as a particular inspiration."
At an Elbphilharmonie concert on 28 November Unsuk Chin received the Hamburg Bach Prize, awarded every four years to a composer whose works would meet the demands of Bach. In the citation conductor Kent Nagano was quoted praising her "clarity, communicability and outstanding finesse" while the composer acknowledged the importance the city of Hamburg has played in her musical life including her years there studying with Ligeti. The concert included performances of Acrostic-Wordplay, Fantaisie mécanique and ParaMetaString, and the orchestral concert the following day featured Le Silence des Sirènes with soprano soloist Nika Goric.
In addition to SPIRA, the all-Chin concert on 14 February includes the German premiere of her E.T.A Hoffmann-inspired orchestral work Mannequin and the Clarinet Concerto with soloist Kari Kriiku. A further Hamburg concert on 20 February features Chorós Chordón and Musikfabrik's programme on 27 April combines Cantatrix Sopranica with the Double Concerto and Gougalon.
> Further information on Work: SPIRA - Concerto for orchestra
Photo: Priska Ketterer

Boosey & Hawkes Composer News