Unsuk Chin awarded 2021 Léonie Sonning Music Prize
(January 2020)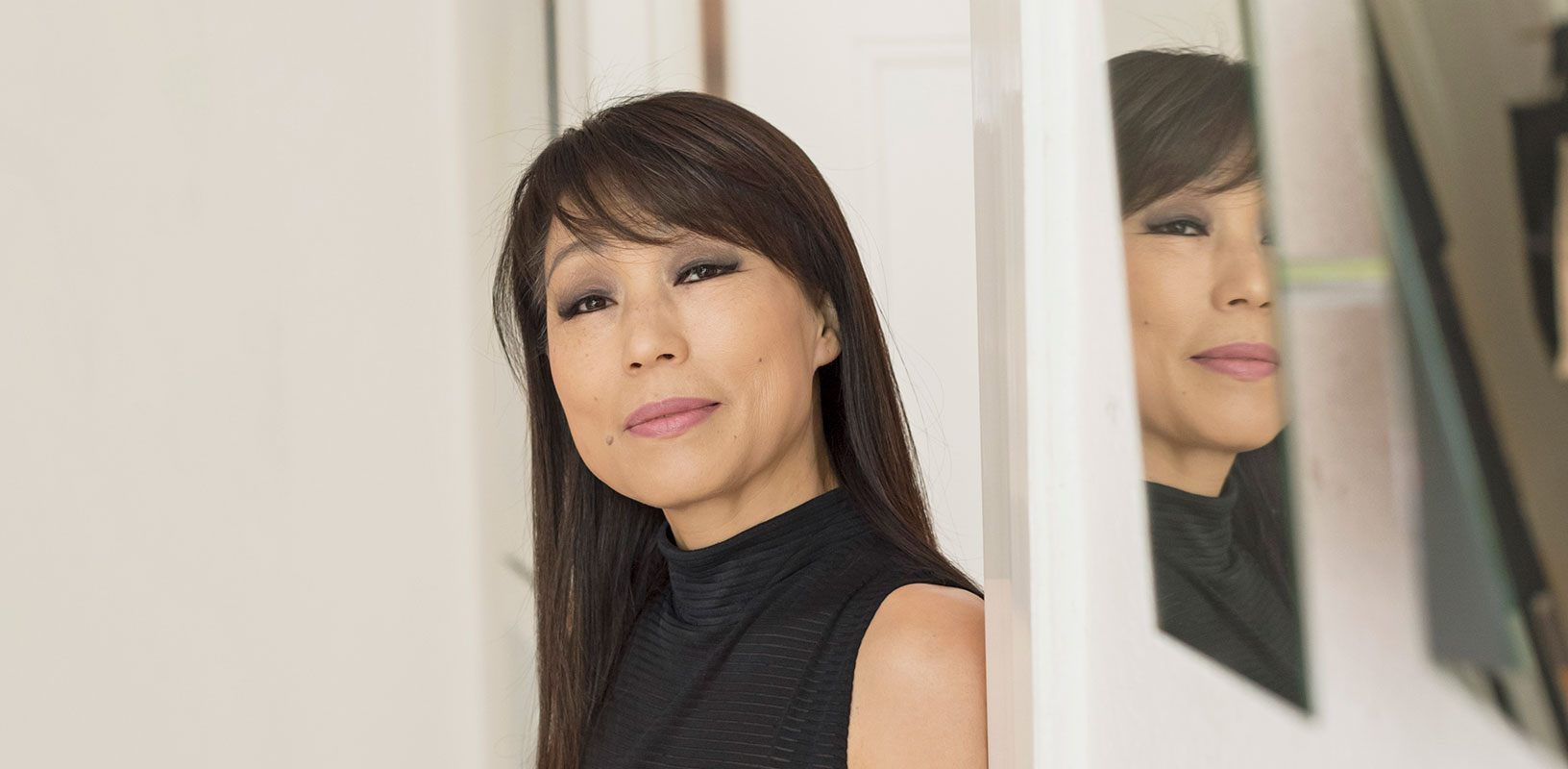 The Léonie Sonning Music Foundation has announced that the South Korean-born composer Unsuk Chin is awarded the 2021 Music Prize. Her music will receive a special feature in Copenhagen in June 2021 including the prize concert at the DR Concert Hall.
The composer Unsuk Chin (b.1961) receives the Léonie Sonning Music Prize 2021 at a concert on 5 June 2021 at the DR Concert Hall.
"With a music rich in shimmering light effects and endless colour play, Unsuk Chin is a composer who cultivates the boundless. Born in South Korea and living in Berlin, Unsuk Chin today composes a music that has deviated from traditions and is instead based on dreams and a great curiosity to create entirely new sound worlds", explains Esben Tange, chairman of the Léonie Sonning Music Foundation, on the choice of Unsuk Chin as the recipient of the award.
Born in Seoul in 1961, Unsuk Chin taught herself to play piano at an early age. After studying composition in South Korea and winning several international prizes, she moved to Hamburg in 1985 to study with Ligeti at the Hochschule für Musik und Theater. Since 1988 she has lived in Berlin.
As a composer, Unsuk Chin has received numerous prestigious awards, and her works are performed throughout the world. In this connection, she has worked with conductors such as Simon Rattle, Kent Nagano and Leif Segerstam and her music has been performed by orchestras such as the Berlin Philharmonic, the BBC Symphony Orchestra and the Chicago Symphony Orchestra. In the 2019/20 season, Unsuk Chin is a Composer in Residence at the Elbphilharmonie in Hamburg, with 14 works programmed. Unsuk Chin visited Copenhagen in 2018, where she was a Composer in Residence at the Pulsar festival at the Royal Danish Music Conservatory.
 
On receiving the Léonie Sonning Music Prize, Unsuk Chin says: "I am deeply humbled and grateful to be awarded the Léonie Sonning Music Prize 2021. It is an unexpected honour as well as a great challenge, all the more given my great admiration for the previous awardees, most of whom have served as personal heroes and role models during my musical life. I am enormously touched by the jury's accolade and feel a great affinity for the high artistic values represented by the Léonie Sonning Foundation. I look greatly forward towards reconnecting with your beautiful and highly artistic city, to working together with Fabio Luisi and the Danish National Symphony Orchestra, other excellent ensembles and musicians, as well as with the Royal Danish Academy of Music."
The 58-year-old South Korean will be the 17th composer to receive the Léonie Sonning Music Prize, which from 2021 will be raised to DKK 1,000,000 (£112k, 133k Eur). Among the former composers we find Stravinsky (1959), Benjamin Britten (1968), Dmitri Shostakovich (1973), Olivier Messiaen (1977), Pierre Boulez (1985), Per Nørgaard (1996), Thomas Adés (2015), Hans Abrahamsen (2019) and finally György Ligeti (1990), with whom Unsuk Chin studied in Hamburg. Other musical luminaries who have received the prize include Miles Davis, Dietrich Fischer-Dieskau, Gidon Kremer, Sergiu Celibidache, Nikolaus Harnoncourt, Alfred Brendel, Cecilia Bartoli, Sviatoslav Richter, Mariss Jansons and Leonidas Kavakos.
"Unsuk Chin's music deserves to be heard by an even larger audience, so it is a great pleasure that a number of Danish ensembles and institutions are contributing to create an Unsuk Chin mini-festival on the occasion of the Léonie Sonning Music Prize 2021 for Unsuk Chin," says Esben Tange.
In particular, he highlights the great work Le Chant des Enfants des Étoiles (The Song of the Star Children) performed at the prize concert, where Unsuk Chin transforms the concert hall into a ringing cosmos and invites the audience on a sky walk.
Prize concert in the DR Concert Hall
Saturday 5 June 2021
Chorós Chordón (2017) for orchestra
Piano Concerto (1996-97)
Le Chant des Enfants des Étoiles (2015-16) (40') for children's choir, SATB chorus, organ and symphony orchestra
Francesco Piemontesi, piano
Danish National Concert Choir and Junior Choir
Danish National Symphony Orchestra
Conductor: Fabio Luisi
Masterclass/workshop
Sunday 30 May 2021
Students from Royal Danish of Academy of Music
Chamber music by Unsuk Chin
Monday 31 May 2021
Royal Danish Academy of Music
Piano Etudes nos. 1–6 (1995-2003)
Allegro ma non troppo (1994/1998) for percussion and tape
ParaMetaString (1996) for string quartet and electronics
Klang Festival – Unsuk Chin Festive Concert
Friday 4 June 2021
Royal Danish Library, Dronningesalen
Graffiti (2012-13)
Chamber repertoire for mixed ensemble settings TBA
Athelas Sinfonietta & Esbjerg Ensemble
For further information about the Léonie Sonning Music Prize and Foundation contact Katrine Nyland Sørensen, [email protected], mobile +45 23290309
> Further information on Work: Le Chant des Enfants des Étoiles
Photo: Priska Ketterer

Boosey & Hawkes Composer News