Unsuk Chin awarded the 2017 Wihuri Sibelius Prize
(October 2017)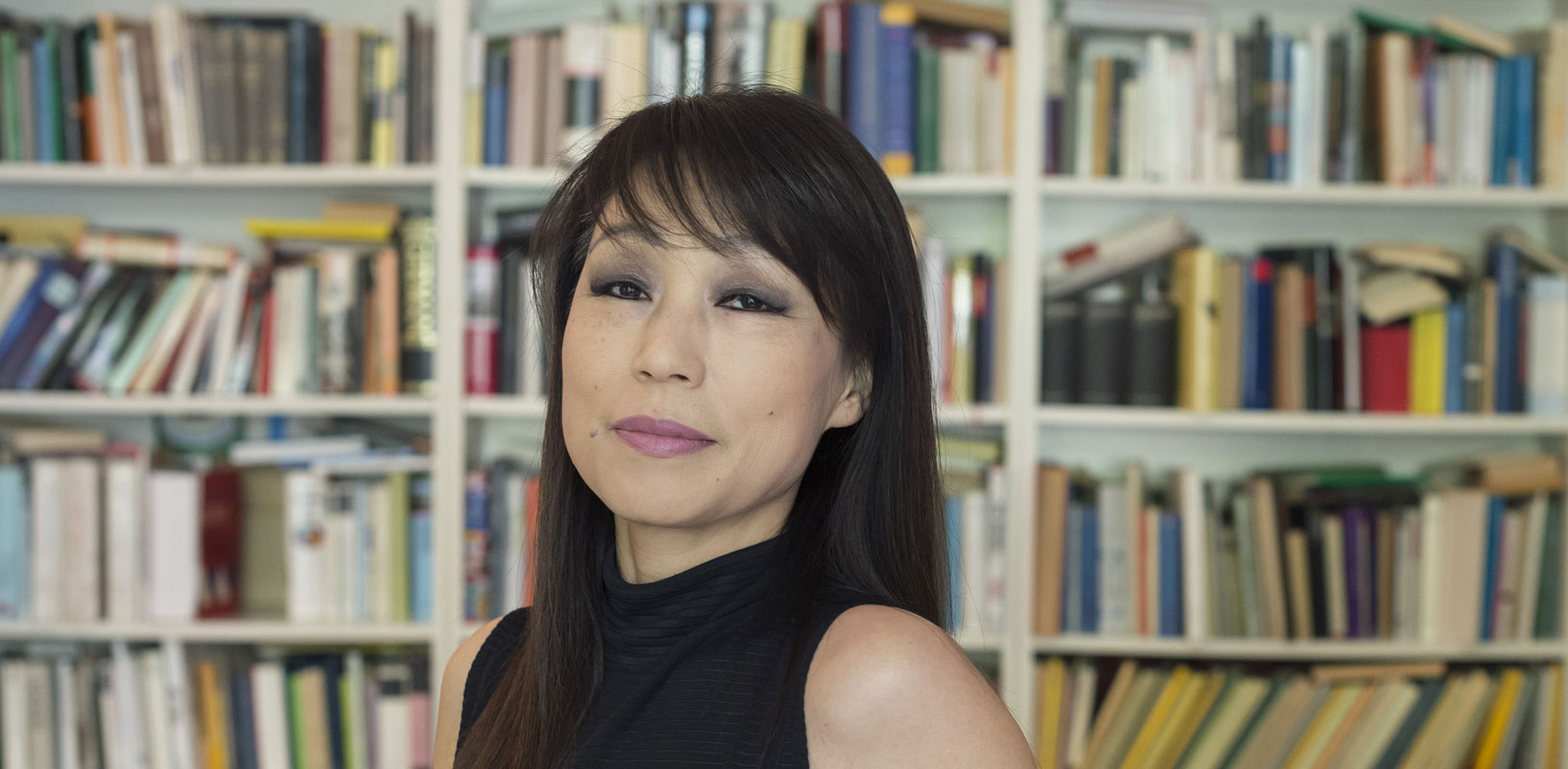 The Wihuri Foundation in Helsinki has announced that Unsuk Chin has been awarded the 2017 Wihuri Sibelius Prize for her creative work.
The Wihuri Foundation for International Prizes awarded the Wihuri Sibelius Prize to South Korean-born composer Unsuk Chin at the Finlandia Hall, in Helsinki on 9 October 2017. The Prize was presented "in recognition of creative work that has specially furthered and developed the cultural and economic progress of mankind".

Unsuk Chin, born in Seoul in 1961 and now resident in Berlin, is the first composer from Asia or the Far East to receive the Wihuri Sibelius Prize. The first recipient was Sibelius himself in 1953 and the 20 winners over the past 60 years offer a roll call of leading Finnish and international composers including Shostakovich, Hindemith, Stravinsky, Britten, Rautavaara, Messiaen, Lutoslawski, Ligeti, Lindberg, Kurtág and Birtwistle. Chin is the second female recipient of the prize, following Kaija Saariaho in 2009.

Antti Wihuri established the Wihuri Foundation for International Prizes in 1953. He understood that as the country gradually recovered after the full settlement of its heavy war reparations, it was time for the Finns to do their share and contribute to the joint international effort. The purpose of the Wihuri Foundation for International Prizes is to promote and sustain the cultural and economic development of society by distributing international prizes, in particular the Wihuri Sibelius Prize. The Foundation awards the Wihuri Sibelius Prize to prominent composers who have become internationally known and acknowledged.

> Visit the Wihuri Foundation website

Linked to the presentation of the prize to Unsuk Chin was a performance at Finlandia Hall of snagS&Snarls for soprano and orchestra, drawn from her acclaimed opera Alice in Wonderland, sung by Helena Juntunen with the Avanti! Chamber Orchestra conducted by Hannu Lintu. Chin highlights in Finland in recent years have included the Finnish premieres of the Clarinet Concerto with soloist Kari Krikku and cosmigimmicks with Avanti! Finnish conductors who have programmed Chin's music include Hannu Lintu, Susanna Malkki, Esa-Pekka Salonen and Jukka-Pekka Saraste.

Performances of Unsuk Chin's music in 2017 span five continents including special features in São Paulo, Toronto, Cologne, Seoul and Melbourne. This season sees her new orchestral work Chorós Chordón premiered by the Berlin Philharmonic Orchestra on 3 November under the baton of Simon Rattle, followed by a tour to the Far East including Hong Kong, Shanghai, Seoul and Tokyo. Chin's recent work for choir and orchestra, Le Chant des Enfants des Étoiles, is given its European premiere in London on 15 April with Esa-Pekka Salonen and the Philharmonia Orchestra.
> Further information on Work: snagS&Snarls
Photo: Priska Ketterer

Boosey & Hawkes Composer News