Unsuk Chin orchestral premiere unveiled in Los Angeles
(February 2019)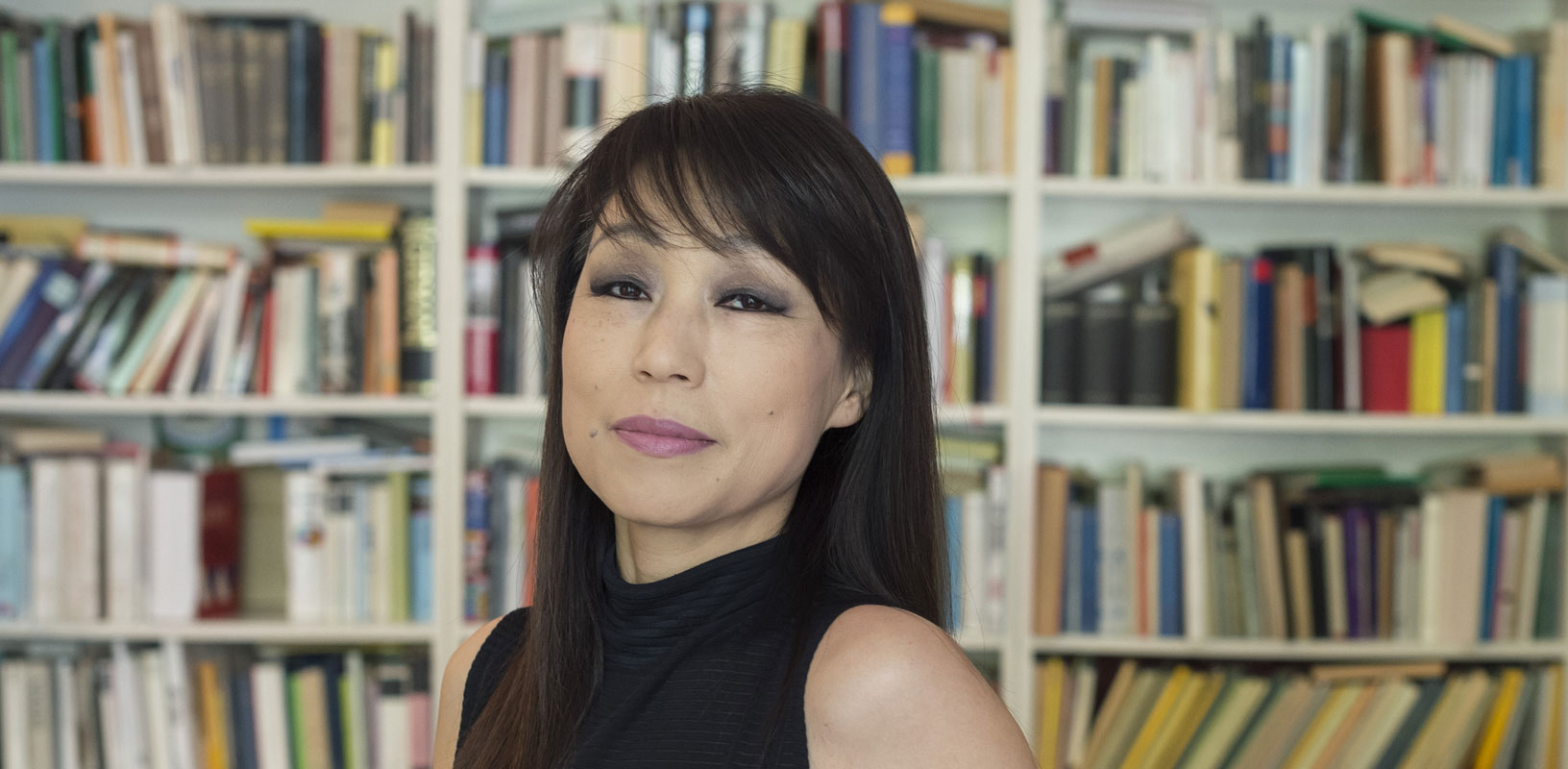 The Los Angeles Philharmonic under Mirga Gražinyte-Tyla presents the world premiere of Unsuk Chin's new concerto for orchestra, SPIRA, on 5 April.
Unsuk Chin travels to California for the world premiere of her new score for the Los Angeles Philharmonic, conducted by Mirga Gražinyte-Tyla on 5 April. Commissioned as part of its centenary season, SPIRA continues the orchestra's special relationship with the composer that has earlier included the premiere of Graffiti with Gustavo Dudamel, a staging of Chin's opera Alice in Wonderland with Susanna Mälkki, as well as co-commissions and US premieres of Cantatrix Sopranica and the sheng concerto Šu.
After the Los Angeles performances, the new work is programmed in future seasons by the NDR Elbphilharmonie Orchestra in Hamburg, Orchestre de Paris, City of Birmingham Symphony Orchestra and the Royal Stockholm Philharmonic Orchestra. The composer views the 25-minute score as a 'concerto for orchestra' of sorts:
"What fascinates me about this chameleonic 'genre' is not only that it challenges musicians to peaks of virtuosity but especially that it can coax unprecedented textures, sonorities and forms from the symphony orchestra. There are sections in my work which present the orchestra as a single entity, a 'super-orchestra'; others, where a certain section or individual musicians are in the spotlight; and sections where every member of the orchestra is being featured soloistically.
"Another major influence, as in other works of mine, is the biological process of growth and metamorphosis, with material evolving from simple germ motives. In this case, the resonance of the vibraphone constitutes the sonic 'ur-cell', calling forth manifold colours and complex textures, as if zooming in with a microscope to uncover previously invisible new structures."
Visit Los Angeles Philharmonic
Forthcoming Chin highlights in Europe include performances of the Piano Concerto by Francesco Piemontesi in Stockholm and Helsinki and a composer feature at the Bergen International Festival including Gougalon and cosmigimmicks with the BIT20 Ensemble and the Piano Concerto with Sunwook Kim and the Bergen Philharmonic under Edward Gardner. May also sees performances of Gougalon in Hamburg, Amsterdam and Cologne performed by the Ensemble Intercontemporain and MusikFabrik.
> Further information on Work: SPIRA - Concerto for orchestra
Photo: Priska Ketterer

Boosey & Hawkes Composer News