Unsuk Chin premiere opens Lotte Concert Hall in Seoul
(June 2016)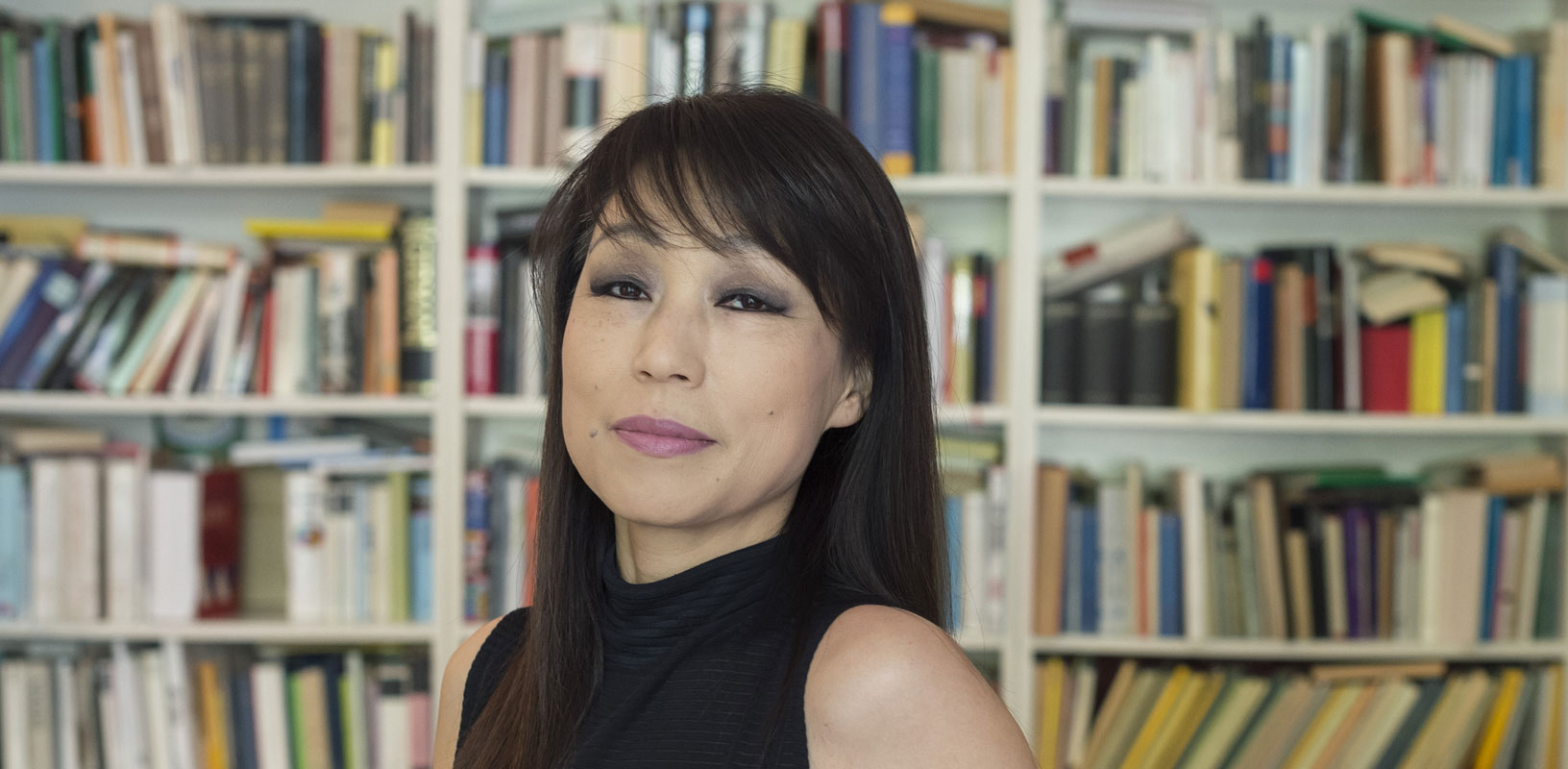 Unsuk Chin's new work for choir and orchestra, commissioned to inaugurate the Lotte Concert Hall in Seoul, takes its inspiration from the stardust scattered into our bodies from the heavens.
Unsuk Chin's new work commissioned by the Lotte Group will be premiered on 19 August by the Seoul Philharmonic Orchestra and the Korean National Choir conducted by Myung-Whun Chung. The premiere takes place within the inaugural concert at the new 2000-seater hall in Unsuk Chin's native city of Seoul, built as part of the Lotte World Tower complex. Scored for choir, children's choir and orchestra (including an orchestral organ part), Le Chant des Enfants des Étoiles offers poetic reflections on our physical relationship with the cosmos, as described by the composer:

"The title of the work refers to the idea that 'humans are stardust'. It is based on the scientific fact that almost everything in the universe and on earth was formed in cosmic explosions billions of years ago, including our bodies which are made of remnants of stars. In astronomer Carl Sagan's words: "We are star stuff pondering the stars, star stuff which has taken its destiny into its own hands. The cosmos is within us, we are a way for the cosmos to know itself." Seen from such a 'cosmic perspective', all national, ethnic or religious chauvinisms are foolish and ludicrous indeed.

"Accordingly, the poems I've set to music – mainly by various 20th century poets including Fernando Pessoa, Giuseppe Ungaretti, Octavio Paz, Eeva-Liisa Manner, Vicente Huidobro and Inger Christensen – are about cosmic and other natural phenomena. However, while both poetry and cosmology were important associations in the composition process, my approach is neither 'scientistic' nor speculative in an esoteric sense. Stylistically, I attempted to write a music that is not rooted in any particular time or place."

Recent Chin highlights have included the Asian premiere in April of Le Silence des Sirènes for soprano and orchestra at the Tongyeong International Music Festival, the chamber orchestra work Graffiti heard in Montréal, Paris, Bergen and Melbourne, and first performances this season of the Clarinet Concerto in London, Glasgow, Malmö, Miami, Helsinki and Amsterdam with Kari Kriikku and Jérôme Comte as soloists.

Upcoming performances include Fantaisie mècanique at the 2016 NY Phil Biennial under the baton of Alan Gilbert, Cello Concerto in Hamburg with Alban Gerhardt and the Finnish premiere of snagS&Snarls with soprano Helena Juntunen and the Tapiola Sinfonietta. Future projects include a new work for soprano and orchestra for premiere at the Acht Brücken Festival in Cologne in May 2017 and Chin's second opera Alice Through the Looking Glass, commissioned by The Royal Opera in London for its 2018/19 season.
> Further information on Work: Le Chant des Enfants des Étoiles
Photos: Kohn Pedersen Fox/Priska Ketterer

Boosey & Hawkes Composer News