Women's History Month: Spotlight Series
(April 2020)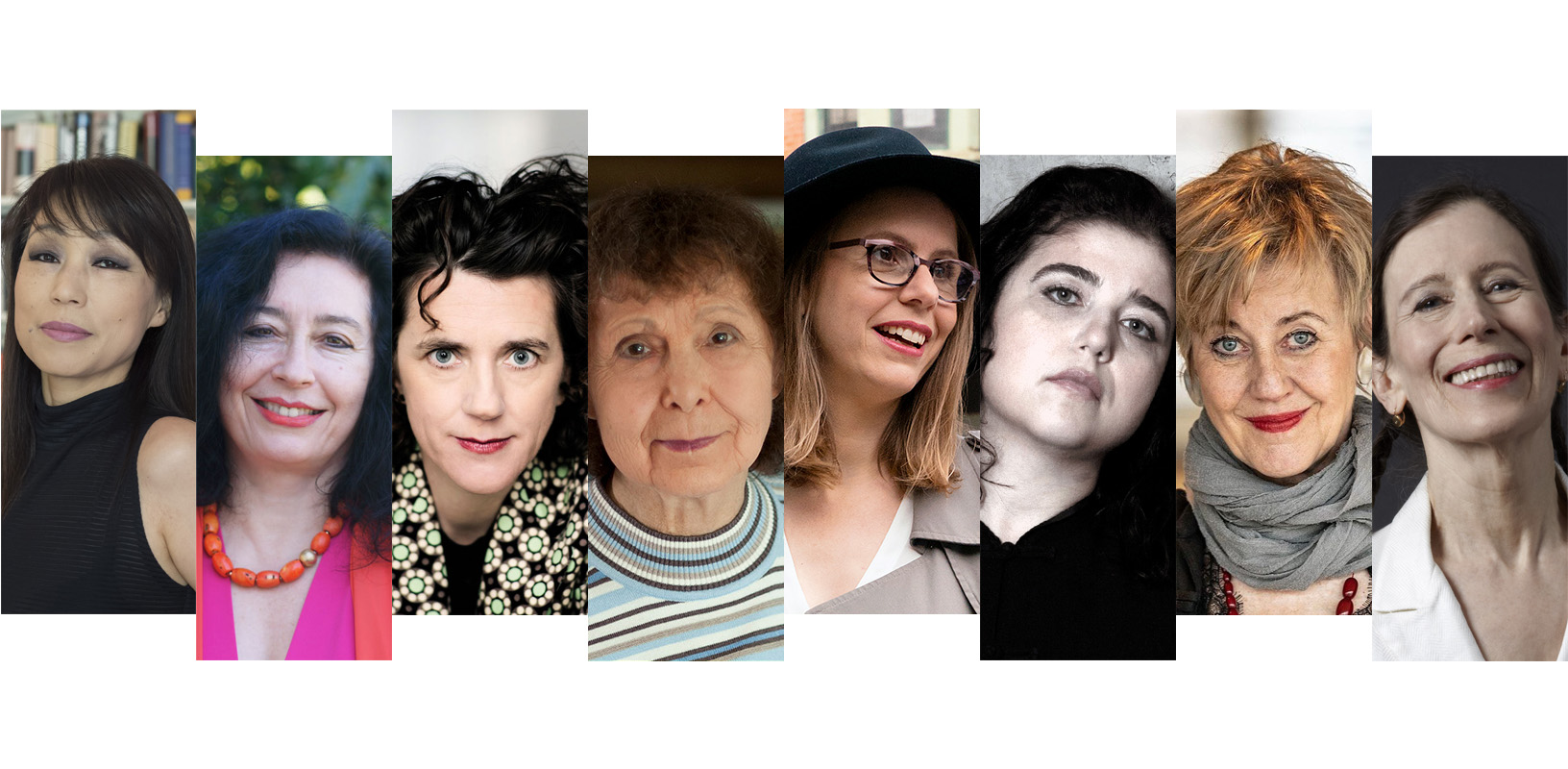 This past March—Women's History Month—Boosey presented an in-depth portrait series featuring composers around the world who are creating a wide range of music across genres and styles.
In honor of Women's History Month, Boosey & Hawkes presented a special profile series throughout the month of March featuring a broad range of composers from around the world—from orchestral master Unsuk Chin to vocal pioneer and performance artist Meredith Monk. Each in-depth profile (translated into multiple languages) explores the composer's creative career, describes her influences and unique sound world, and provides an overview of signature works in the composer's catalog.
Click through the links below to learn more about the fascinating lives and creative output of the eight spotlighted composers.
Anna Clyne
One of the most performed living composers today, Anna Clyne didn't have a typical career trajectory, starting out later than many of her peers. Her rapid ascent in the classical music world began with an early-career residency with the Chicago Symphony Orchestra, and finding champions in conductors like Marin Alsop and Cristian Macelaru.
> Read more about Anna Clyne
Also in German and Spanish
Unsuk Chin
Unsuk Chin is one of the most acclaimed composers in the worlds of contemporary orchestra and opera. Follow Chin's career, from difficult beginnings in South Korea to studies with Ligeti in Hamburg, and, in recent decades, a string of successful works, prizes, and performances.
> Read more about Unsuk Chin
Also in German and Spanish
Iris ter Schiphorst
From classical pianist and pop instrumentalist to electronic music innovator, renowned composer Iris ter Schiphorst has had a wide-ranging career that has made her a legendary fixture of the adventurous contemporary music scene in Berlin.
> Read more about Iris ter Schiphorst
Also in German and Spanish
Lera Auerbach [published by Sikorski]
Lera Auerbach is a creative polymath: Not only a composer but a distinguished pianist, poet, artist, and conductor. Since her first opera, written at the age of 12, she has composed more than 100 works ranging across every genre. Her music acclaimed internationally, including ballets and scores for the concert hall.
> Read more about Lera Auerbach
Also in Spanish
Olga Neuwirth
A pioneer of audiovisual composition, Olga Neuwirth has made waves across the international music scene with her cross-genre, multi-media theatre pieces. Her acclaimed works reveal her fascination with a multitude of topics—from film and literature to science and politics.
> Read more about Olga Neuwirth
Also in German and Spanish
Sofia Gubaidulina [published by Sikorski]
Sofia Gubaidulina is acclaimed around the world as the senior stateswoman of contemporary classical music, whose modernist and spiritually centered music thrived outside of the USSR despite being denounced by the Soviet Union in 1979. 2021 brings celebrations for her 90th birthday.
> Read more about Sofia Gubaidulina
Also in Spanish
Meredith Monk
Meredith Monk is a living legend, celebrated for pioneering an entire genre of musical expression through the human voice. From an early age, she knew she wanted to create her own form of expression, and has since created a revolutionary body of work that integrates music, movement, and visuals.
> Read more about Meredith Monk
Also in German and Spanish
Elena Kats-Chernin
Having grown up in Uzbekistan and Russia, and studied in Moscow and Sydney, Elena Kats-Chernin leads a cosmopolitan creative life today in both Germany and Australia. Her career successes range from popular ad placements of her Eliza Aria to recent stage works for the Komische Oper in Berlin and Opera Australia.
> Read more about Elena Kats-Chernin
Also in German and Spanish

Boosey & Hawkes Composer News