World Premiere of Sean Shepherd's Desert Garden
(September 2011)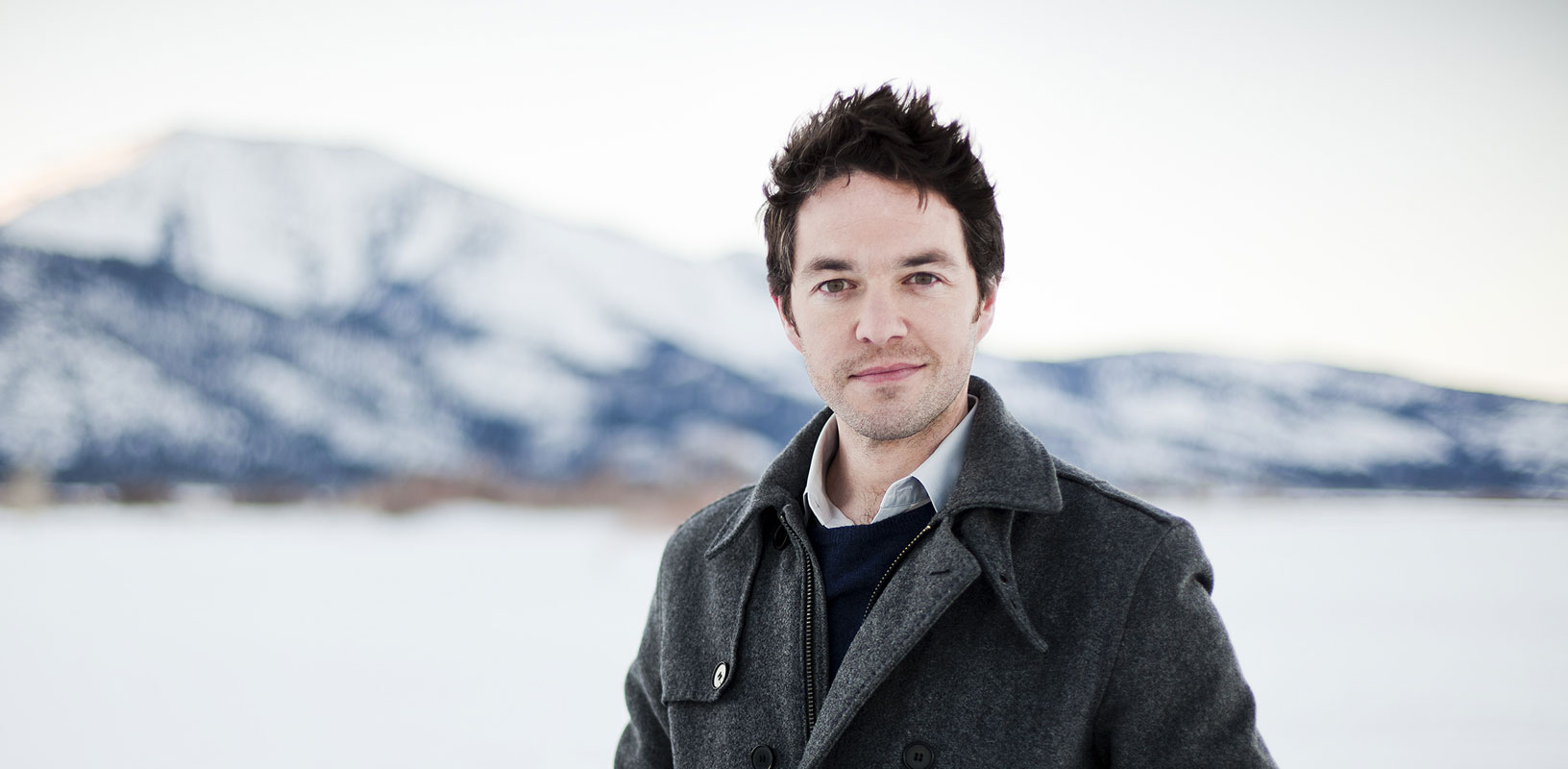 National Symphony Orchestra and Cleveland Orchestra Perform Wanderlust During 2011-2012 Season
The world premiere of Desert Garden (2011) by Sean Shepherd will be performed by the Reno Philharmonic on October 2, 2011. Shepherd's new orchestral work is part of the composer's current role as composer-in-residence with his hometown orchestra. This new piece is the second written during the tenure, coming after Silvery Rills (2011), premiered in March 2011. Desert Garden will be led by Reno Philharmonic Music Director Laura Jackson.

Similar to his orchestral travelogue Wanderlust (2009), Shepherd's Desert Garden is another work that depicts environments of personal significance. This latest creation refers directly to his native Nevada, in part an appreciation of the Great Basin of the western United States and his own family history in that region, and in part a personal elegy. Sections of the new composition metaphorically reflect on the preservation of the natural desert landscape, as the composer writes: "In the vast desert expanse, a garden appears, maintained beautifully through hard work and energy. Roots grow, flowers bloom, trees bring shade, bugs and birds happily work and play; time passes, the garden disappears, the desert remains."

Shepherd's Quartet for Oboe and Strings (2011), his most recent chamber work, was premiered this past summer to much acclaim in Santa Fe and La Jolla. Inspired by Mozart's Oboe Quartet, K.370, Shepherd's chamber work is concerned with the element of change. The New York Times noted the work as "terrific…Mr. Shepherd's engrossing 12-minute work begins with the oboe playing a fidgety, twisting melody, prodded along by plunked sounds and curt chords in the strings. Is the oboe line agitated or playful? The mood is wonderfully ambiguous, as is Mr. Shepherd's pungent harmonic voice."

In addition to Desert Garden, new works by Shepherd will be premiered by the Ensemble Intercontemporain and the Claremont Trio during the 2011-2012 cultural season. Wanderlust, for which The Times (UK) lauded his "[use of] a profuse orchestral palette," will be performed by the National Symphony Orchestra in November 2011 and by the Cleveland Orchestra in both Cleveland and throughout Florida on tour in January 2012. As the 2011-2012 Daniel R. Lewis Young Composer Fellow of the Cleveland Orchestra, he will participate in rehearsals, master classes, and educational activities in the Northeast Ohio community, and compose a new work that will be premiered during the Cleveland Orchestra's 2012-2013 season. Finally, the Birmingham Contemporary Music Group will perform the U.K. premiere of Shepherd's chamber orchestra collage These Particular Circumstances (2009) during a celebratory concert for Oliver Knussen's 60th birthday in May 2012.

> To view the score to Shepherd's Desert Garden, click here.
> To view scores of other works by Shepherd, click here.
> To watch a video about Sean and his music, click here.
> For more information and to purchase tickets to the Reno Philharmonic concert, click here.
Photo Credit: Jamie Kingham

Boosey & Hawkes Composer News