In spe contra spem – UA von Brett Deans neuem Orchesterliederzyklus
(April 2023)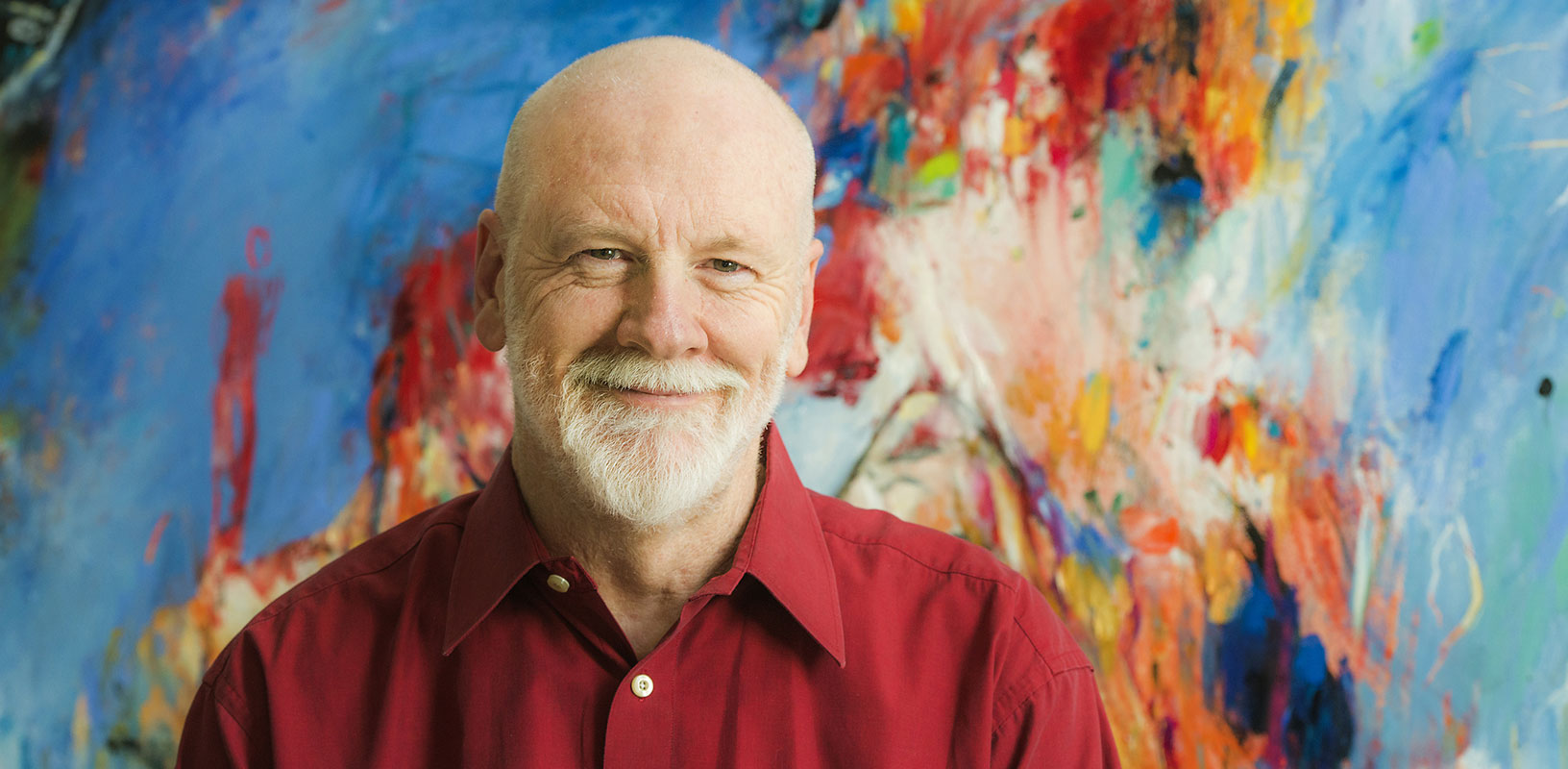 Das London Philharmonic Orchestra bringt am 26. April das jüngste Werk des Australiers Brett Dean zur Uraufführung. In dem als dramatische Szene angelegten Liederzyklus für zwei Soprane und Orchester liefern sich die legendären Königinnen Elizabeth I. und ihre schottische Kontrahentin Mary Stuart einen Schlagabtausch.
Bereits seit 2020 fungiert Brett Dean als Composer in Residence des London Philharmonic Orchestra. Ihren Höhepunkt erreicht die fruchtbare Zusammenarbeit mit In spe contra spem, einem großen neuen Werk für zwei Soprane und Orchester. Die Uraufführung der 25-minütigen Komposition findet am 26. April in der Royal Festival Hall in London statt; das LPO wird von seinem Chefdirigenten Edward Gardner geleitet, die Sopranpartien übernehmen Emma Bell und Elsa Dreisig.
26. April 2023, Royal Festival Hall London
Brett Dean: In spe contra spem für zwei Soprane und Orchester – Uraufführung
Elsa Dreisig & Emma Bell, Sopran
London Philharmonic Orchestra
Edward Gardner, Leitung
> Zum Konzert auf der Website des London Philharmonic Orchestra
Die historische Auseinandersetzung zwischen beiden Frauen um den Anspruch auf den englischen Thron hat Brett Dean bereits für Madame ma bonne sœur für Mezzosopran und Streichquartett (2020/21) zum Ausgangspunkt genommen. Anhand Vertonungen mehrerer Zitate aus Briefen, die Mary Stuart aus ihrer Gefangenschaft an ihre Cousine Elizabeth I. gerichtet hat, werden hier die letzten Tage vor Hinrichtung der schottischen Königin musikalisch nachgezeichnet. Mit In spe contra spem kehrt Dean nun zu diesem Topos zurück. Dies untermauert bereits der Werktitel, stammt er doch aus Mary Stuarts letztem Brief an Elizabeth I., den sie zwei Monate vor ihrer Hinrichtung am 8. Februar 1587 geschrieben hat und der ihren unerschütterlichen Glauben belegt: "He has not disappointed my expectation, having given me courage and force in spe contra spem [in hoping against hope, dt. im Hoffen entgegen der Hoffnung] to endure the unjust calumnies, accusations, and contumelies of those who have no jurisdiction over me …" Der Brief endet mit den berührenden Worten "From Fotheringay, this 19th of Dec., 1586. Your sister and cousin, and wrongfully your prisoner, Mary, the Queen".
Zwar hat es eine tatsächliche Konfrontation zwischen Mary Stuart und Elizabeth I. nie gegeben. Brett Dean und sein Co-Autor Matthew Jocelyn streben aber dennoch "in gewisser Weise eine historische Authentizität durch einen Text an, der beiden Königinnen die Möglichkeit gibt, ihre eigene Version der Ereignisse zu erzählen. Dabei werden die Originalworte der königlichen Akteurinnen verwendet und aus unzähligen Briefen, Dokumenten und Reden zusammengestellt. […] Die Auseinandersetzung wird in Form von kontrastierenden und konkurrierenden Blickwinkeln dargestellt, die sich zunächst abwechseln und später immer mehr miteinander verwoben werden. Die Verschmelzung der beiden Sopranstimmen mit dem Orchester offenbart nicht nur Punkte vehementer Ablehnung und Verleugnung, sondern auch Aspekte der Anteilnahme und des Tröstens. Für Elizabeth wird die belastende Entscheidung, ob sie Marys Todesurteil unterschreiben soll oder nicht, durch viel Händeringen, Verzweiflung und tief empfundene 'Wenn nur'-Hypothesen dargestellt. Bei Mary wächst trotz des Leids und der Demütigung durch ihre lange Gefangenschaft die Akzeptanz des Todes, begleitet von dem Trost, den sie in ihrem Glauben an die unendliche Liebe Christi findet."
> Zum vollständigen Werkkommentar
*
Zusätzlich zu seiner laufenden Residency beim LPO war Brett Dean in der zu Ende gehenden Saison Gastkomponist des Finnish Radio Symphony Orchestra, das im Oktober vier Konzerte mit Deans Musik spielte. Weitere Höhepunkte waren die ersten Aufführungen seiner Evolutionskantate In This Brief Moment mit dem City of Birmingham Symphony Orchestra (Birmingham) und dem NDR Elbphilharmonie Orchester (Hamburg), die Uraufführung seines neuen Orchesterwerks Nocturnes and Night Rides durch das Bayerische Staatsorchester unter Vladimir Jurowski sowie die australischen und amerikanischen Erstaufführungen seines von Beethoven inspirierten Klavierkonzerts mit Jonathan Biss als Solist. Brett Deans gefeierte Oper Hamlet hat am 26. Juni an der Bayerischen Staatsoper in München Premiere. Neil Armfields weitgereiste Inszenierung, die bereits in Glyndebourne, beim Adelaide Festival und an der Metropolitan Opera in New York zu sehen war, wartet mit einer Besetzung auf, zu der Allan Clayton in der Titelrolle, Caroline Wettergreen, John Tomlinson und Sophie Koch gehören, wobei abermals Vladimir Jurowski die musikalische Leitung innehaben wird.
 
> Further information on Performance: Hamlet
> Further information on Work: In spe contra spem
Foto: Brett Dean (© Bettina Stöß)

Boosey & Hawkes Composer News