Dominick Argento at 90 Celebration at Carnegie Hall
(August 2017)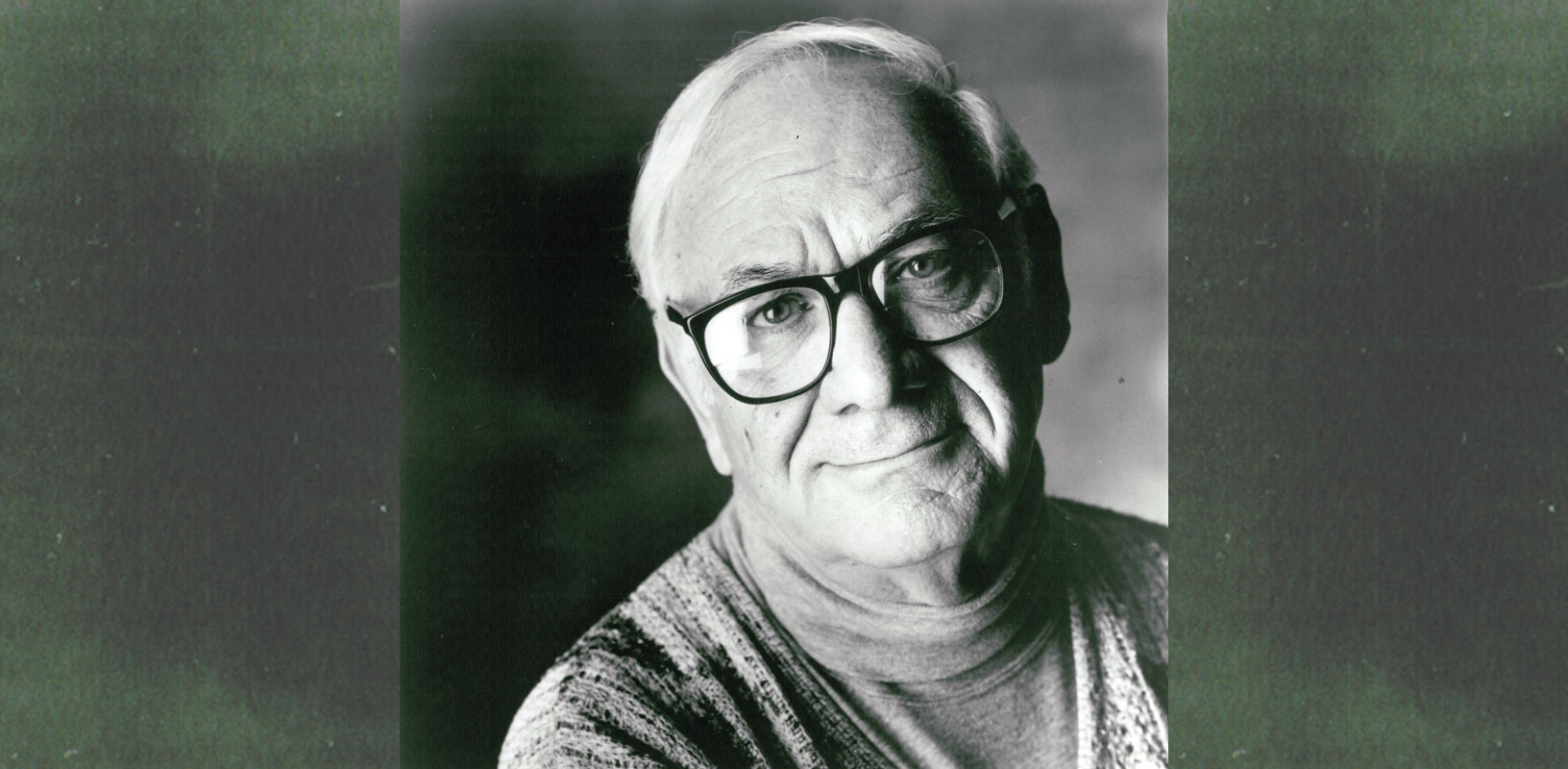 Celebrated opera composer Dominick Argento, who turns 90 this fall, will be feted by the New York City Opera on November 9 in a double bill presentation of two of his celebrated stage works.
Dominick Argento, long considered to be America's pre-eminent composer of lyric opera, turns 90 on October 27. Winner of the 1975 Pulitzer Prize for his song cycle From the Diary of Virginia Woolf, Argento is best known for his large output of vocal music, including 14 operas, and numerous acclaimed song cycles and choruses. The Boston Globe recently wrote, "Among contemporary composers, Argento is possibly the most naturally operatic, fluently conversing with the form's history."

The New York City Opera celebrates Argento's immense legacy with a double-bill concert presentation in Zankel Hall at Carnegie Hall on November 9, featuring two of his monodramas: Miss Havisham's Wedding Night and A Water Bird Talk. The concert is led by acclaimed new-music opera conductor Gil Rose.

In Miss Havisham's Wedding Night (1979), with a libretto by John Olon-Scrymgeour, Argento conjures up a Charles Dickens mad scene, based on the character of Miss Havisham from the classic novel Great Expectations, who sits secluded in a room frozen in time from the moment she was jilted fifty years ago on her wedding day. Still in her bridal attire, she relives that disastrous day and imagines what her life would have been like had her relationship turned out differently.

The 30-minute drama in one act, featuring a solo soprano, was adapted from Argento's opera Miss Havisham's Fire (1979), which in fact was commissioned by New York City Opera. The company premiered the full two-act opera on March 22, 1979.

The tragedy of Miss Havisham's Wedding Night is balanced by the comedic absurdity of Argento's A Water Bird Talk (1974–1976). Also a one-act monodrama, the 45-minute opera is set during a lecture on water birds at a provincial club meeting in Maryland in the late 19th century. The gentleman giving the lecture describes a multitude of bird species and their peculiar habits; as the presentation develops, the audience watches the lecturer open his eyes to the domineering nature of his wife and daughters and his own weakness through the lenses of bird behavior study. The libretto, written by the composer, is loosely adapted from Chekhov's play On the Harmfulness of Tobacco and J.J. Audubon's The Birds of America.

A Water Bird Talk premiered in 1977 at the Brooklyn Academy of Music with the New Opera Theatre and Orpheus Chamber Ensemble.
Photo: Tom Berthiaume

Boosey & Hawkes Composer News