I was looking at the ceiling and then I saw the sky
(1995)
Songplay in two acts
Duration: 110'
Music Text
Libretto/Gesangstexte von June Jordan (engl.)
Scoring
3M,highT,T,2Bar
2reeds(I=cl,bcl,II=asax)-3kbd(I=pft/sampler,II=sampler,III=synth)-gtr(=elec.gtr)-db(=elec.bgtr)-drum kit(=MIDIdrums)
NOTE: The hiring of a sound designer is a condition/requirement for permission.
For complete technical specifications go to: mhgrey.wordpress.com
Abbreviations (PDF)
Opera
For full details on this stagework, including synopsis and roles, please visit our
Opera
section.
Publisher
Boosey & Hawkes (Hendon Music)
Territory
This work is available from Boosey & Hawkes in der ganzen Welt.
Availability
Uraufführung
5/3/1995
Zellerbach Playhouse, University of California, Berkeley
Peter Sellars, director / Paul Drescher Ensemble / Grant Gershon
Programme Note
Liebe, Sex und moderner Daseinskampf: Sieben junge Leute, deren Lebenswege sich kreuzen, bis jäh eine Naturkatastrophe alles in Frage stellt. Songplay vom Großmeister der Minimal Music.
Subjects
Recommended Recording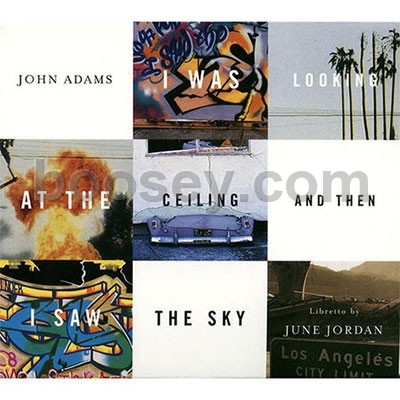 Links